Xiaomi Mi A1 users can get Android 13 via Custom ROM
The Mi A1 was a huge success among budget conscious buyers in 2017. Xiaomi had the popular A series of smartphones running the much lighter and faster Stock Android instead of their MIUI skin. Enthusiasts and the general crowd alike admired the Mi A1. The A series phones were light and fast and had no advertising or bloatware.
The Mi A1 is a rebranded Mi 5X. For just 6299 INR (170 EUR). It came with a decently capable Snapdragonon 625, aluminum back and frame, and a Full HD IPS LCD panel. It came with a 2X telephoto lens for portraits. In 2022, even on $600+ phones, this spec is rare.
This phone officially had two years of major Android upgrades, bringing it from Android 7 to Android 9. However, the support doesn't quite stop there for people willing to tinker a bit.
The custom ROM community is keeping this 5 year old budget phone alive. Custom ROM support is a huge advantage for all Xiaomi phones, even today. Unlocking the bootloader will still not void your warranty on a Xiaomi phone.
You have the freedom to unlock the bootloader and also install a custom ROM. If you need to look at the phone, lock the bootloader, go back to MIUI and take the phone to a service center without any problems.
Android 13 Go Edition has several useful features. Primarily the discover function. You can swipe right to see a list of articles and content curated for you based on your interests.
This release also brings Material You to Android's lightweight and stripped-down version. Material You is an amazing customization feature that allows you to customize your phone's entire color scheme. You will see four complementary color schemes to choose from.
It's great to see the feature coming to the lighter Android Go, allowing even budget-conscious buyers to enjoy the best of Android.
It doesn't end there. This update also brings notification permission, app language preferences, etc. to Android Go. This update will refresh your device, especially if you are using an older version of Android Go, such as 10 or 11.
If you own Mi A1 and like to experiment with your phone, it will be fun to install a custom ROM to get the latest version of Android. Until now, the phone has been running Android 10 flawlessly based on Lineage OS 17.1.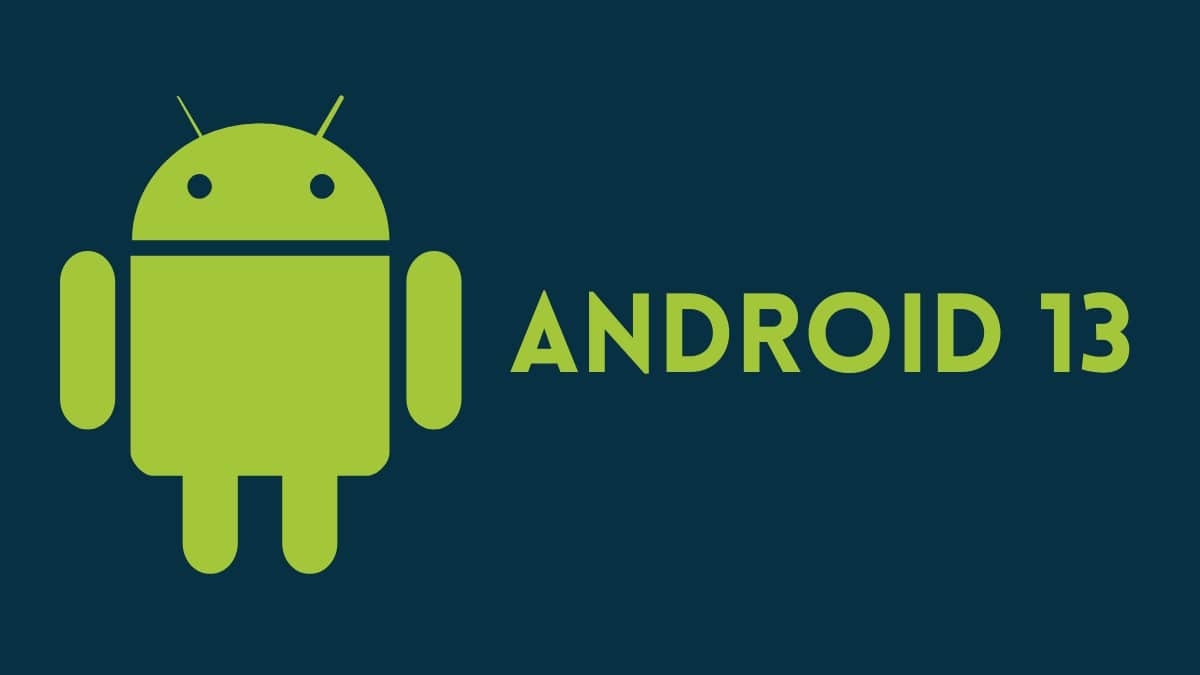 Android 13 Custom ROMs for Xiaomi Mi A1
1: Spark OS is an Android 13 Custom ROM based on AOSP. It has many more features and a rich customization pack, and you get the Pixel launcher by default, with the Google dialer.
2: Arrow OS is a minimalist ROM with no Google apps and is meant to keep things clean and simple.
3: Pixel Experience is a stable and secure ROM that includes all Google apps based on Vanilla Android. Wallpapers, icons, fonts and startup animations are similar to the Pixel UI. It also runs the Pixel launcher.
4: Pixel Plus UI is an optimized ROM that takes inspiration from other Android skins to give you a balanced set of features and punctually delivers the latest security updates from Google.
5: Evolution X is a popular ROM with the latest security update. Google apps also come with this.
Note: Before installing a custom ROM, it must be noted that unlocking the bootloader and going through this process always has a chance of bugs, errors and bricked devices. Proceed carefully.
It is recommended to watch the necessary videos or consult an expert before going through the process if you are not experienced.
It may remove functions such as FM radio and Voice-over-LTE, and some camera functions may also be removed. Fortunately, there are several Google camera ports for the Mi A1, which significantly improves the camera quality.