Will sextech survive a technological breakdown and cost of living crisis?
In 2019, the sextech industry was valued at $30 billion — having grown at a steady pace of 30% each year. Since then, a lot has changed: the pandemic has accelerated growth of the sector and a new wave of founders is focusing on sexual well-being. But the cost of living crisis is increases in severity.
In addition, sex technology (and society) is caught in a battle between outdated morality and restrictive regulation around sex work, and those who embrace online sex work, including porn and anything that is still considered taboo by a significant part of the population.
Sifted spoke to the experts about how the sex technology industry is developing in this environment – and what we can expect in the future.
Fight against prohibition – and Puritans
For any new startup, advertising on Google, Amazon, Facebook and Instagram, or in app stores, is essential to reach users. So while Big Tech firms continue to crack down on sexual content by banning apps from their stores and removing ads on social media, sextech entrepreneurs and creators are striving to overcome these barriers – and unclear definitions.
The Apple Store and Google Play Store ban apps that involve sexual content. While Apple forbids "overtly sexual or pornographic material"Google bans content that is "pornographic" or "obscene". Facebook and Instagram regularly take down ads that contain any type of sexual content.
Legislation like the UK's Online Safety Bill, which seeks to further restrict sex-related online content feeds back into tech companies' crackdown on sextech by adding the risk of punishment and thereby further discouraging them from allowing sextech ads on their platforms.
"The government and these platforms are underserving the population by limiting their access to sex technology that is going to make their lives better."
Paul David, co-founder of Literal Humans, a London-based content marketing agency working in the tech for good and B2B SaaS space, says: "There's a desire to protect children, for example, but it's a whole other discussion, to have healthy , age-appropriate conversations with children about their own bodies and sexual health, which is quite an active debate. But restrictive advertising rules also make it very difficult to market good sex technology tools that help people have safer and healthier sex lives."
While supporters of the bill say it will make the internet a safer place for everyone — especially children — sextech founders and supporters say it risks limiting people's access to tools and services vital to sexual health and well-being.
"The government and these platforms are underserving the population by limiting their access to sex technology that will make their lives better," says David. Policy."
Technology to tackle taboo
The taboo surrounding sex not only deters consumers from being open to sex technology, but also investors – especially when it involves historically marginalized communities such as women, queers or the disabled.
Although the global market for femtech reached 40 billion dollars in 2020 women's health receives only 4% of the healthcare R&D funds. Samples have too found investors are biased against minority entrepreneurs, which can leave topics related to the sexual health and well-being of historically overlooked groups ignored.
"It's very difficult for us to tell investors our story because sex is already taboo and disability is also taboo," says Andrew Gurza, a disability activist and co-founder of Sydney-based disabled sex toy startup Bump'n. "So when you put those two things together, people get like, 'oh, wow, what is this?'
"It is very difficult for us to tell the investors our story because sex is taboo already and disability is taboo too."
"But the important part of it is when you take them on the journey and share the story of what if you couldn't masturbate? What if you needed help with that? What if you're disabled and want access to your body – for pleasure – and suddenly a light bulb goes off," they continue. "People are more invested when you take them on the journey and show them they're going to be a part of it."
Manon Cauchoix, co-founder of the French sextech platform SexTech For Good, agrees that investors and society at large do not understand the benefits of femtech and sextech. She adds that one way to spread awareness and increase visibility is to attend tech events and conferences, which sextech entrepreneurs are often left out of.
"If you're at a tech event, if you just have a talk or a booth, tech investors and others can see that we're real, and we're serious, and we have real entrepreneurs behind us," she says. "So that's what we need — I think that's the key to being taken seriously by the tech industry."

Is sex recession-proof?
When the financial crisis hit in 2008, the impact was felt across industries. But sextech was one of the few sectors that mostly was unaffected by the recession. The trend continued as sextech flourished in 2020 and throughout the pandemic.
David says sextech as a sector is resilient to macroeconomic conditions because it satisfies a basic human need.
"You see people inventing creative new tools to meet their needs," he says. "What's so interesting about the sextech space is that it's based on people meeting their needs in different ways and leveraging technology to do it."
"There are probably three industries that are largely recession-proof – gaming, alcohol and adult content."
Sesire is a sextech platform that seeks to empower adult content creators by enabling them to safely and easily customize the experience and monetization of fan engagement.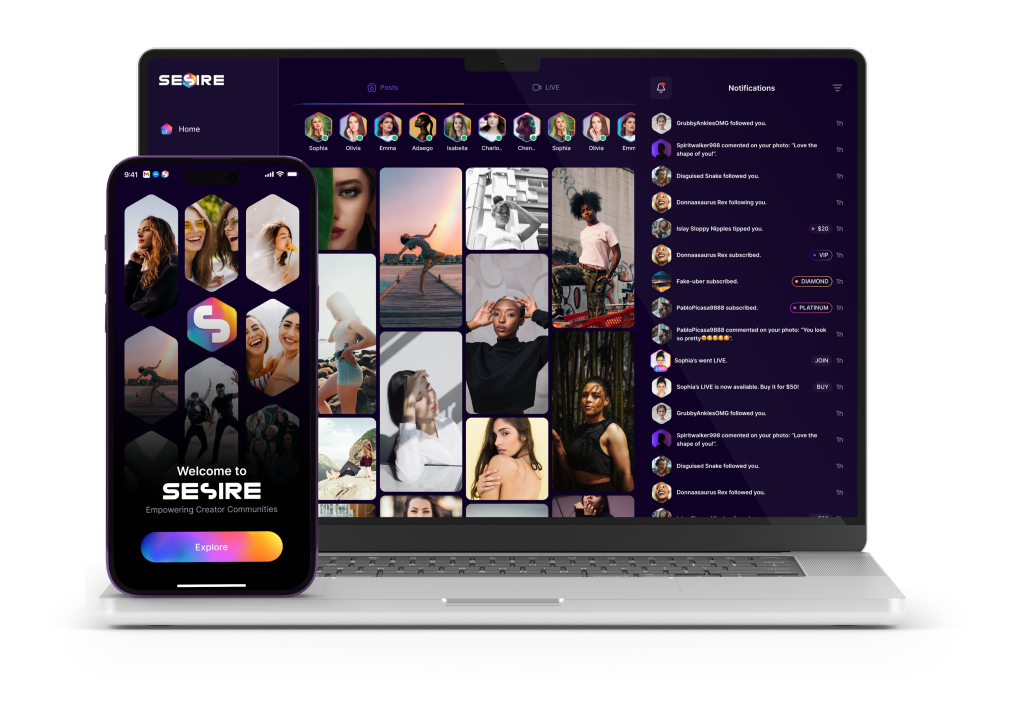 Sam Gibbon, co-founder of Sesire, and Khalii Wilde, an adult content creator and community director at Sesire, are excited about the launch of the platform towards the end of 2022 despite the current economic climate.
"There are probably three industries that are largely recession-proof – gaming, alcohol and adult content," says Gibbon. "Adult content satisfies a human need and philosophically we are all hedonistic and happiness is the pursuit of pleasure. Adult content is included in it."
Ruled by Web3 and Gen Z
The new wave of digital natives Gen Z consumers changing the game for sextech and sex-related content. While millennials were labeled as the "no judgement" generation for sexual preferences, Gen Z is more focused on diversity and inclusion than previous generations.
"Gender fluidity, kinks and other such topics have all become more accepted in sex work with the new wave of users," says Wilde. "When I started eight and a half years ago, it was something you didn't really see too much of.
"But now the sex industry is rallying around all kinds of people — color, gender or sexual orientation, and that's totally fine. We love you and all your shapes and forms."
In addition, part of the growing content creator community, such as Sesire, wants to use blockchain technology to have more control over the content and safer working conditions. There is also one growing conversation around the use of NFT avatars in adult content and how it will look in the metaverse.
"We're looking at a model where you can unlock new ways to interact with creators or audiences and make money without necessarily selling subscriptions."
"OnlyFans brought people to user-generated content – but you're pushed down the subscription route and it's not for everyone," says Gibbon.
"We're looking at a model where you can unlock new ways to interact with creators or audiences and make money without necessarily selling subscriptions," he adds. "Subscriptions are already an outdated model, which shows how quickly the world is changing."
David says he wants to see even more companies prioritize the rising generation and their priorities.
"They are savvy consumers looking for companies that not only live up to their own values, but Gen Z's broader values ​​of fairness and safety, he says. "I think it's very important. And for companies to really think twice about this emerging market and ask themselves: what are we doing?"
Sponsored by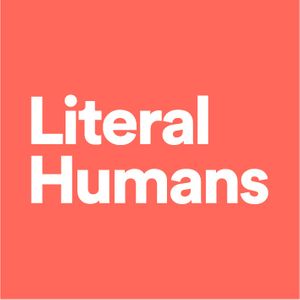 Resilient growth for mission-driven brands
Learn more