BGMI and PUBG Mobile offer impressive visual quality, but many players use GFX tools to improve graphics output and minimize lag issues. However, one must avoid using such tools in Battlegrounds Mobile India (or PUBG Mobile) as they are illegal and may get them banned.
Accounts are suspended due to GFX tools because they are unauthorized third-party programs. Therefore, like any other game, using such software to reduce stuttering in Battlegrounds Mobile India is considered unfair and should be avoided at all costs.
---
Using third-party programs will get players banned in BGMI, says Krafton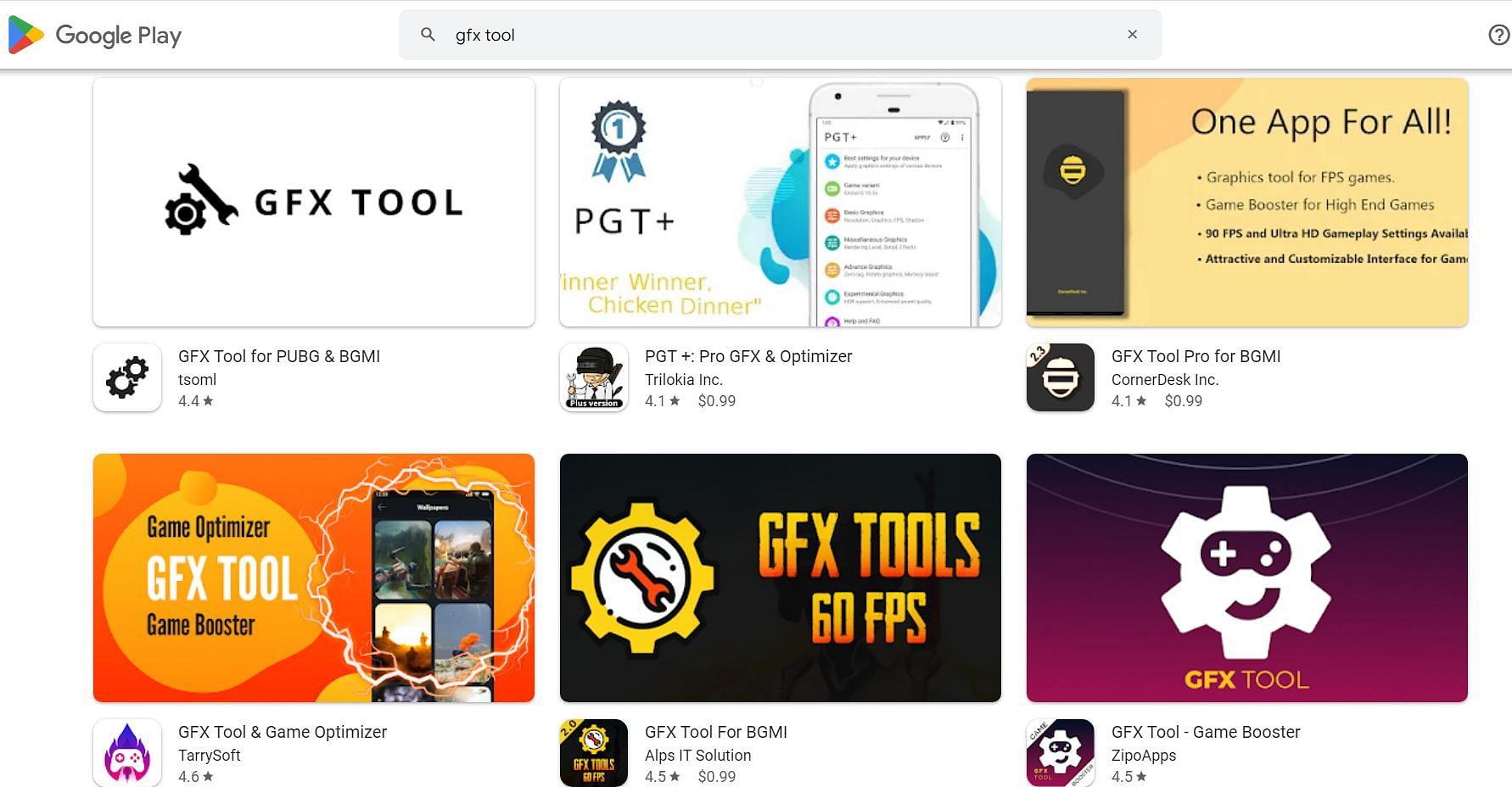 According to its official support page, Krafton uses an "Anti-cheat system" that observes players' in-game behavior and other activities (mainly during a match). Therefore, if a user breaks the guidelines and disrupts the gaming environment, they will be punished by the developers.
The use of any unauthorized third party program also comes under violation and as a result players are penalized. These unofficial third-party software or tools (GFX tools in this case) usually provide the community with a specific launcher to log into Battlegrounds Mobile India, while also modifying or interacting with the APK client.
GFX tools give an unfair in-game advantage while altering client files' data. Therefore, using GFX tools automatically becomes illegal, which can thus lead to permanent account suspension in BGMI or its global variant, PUBG Mobile.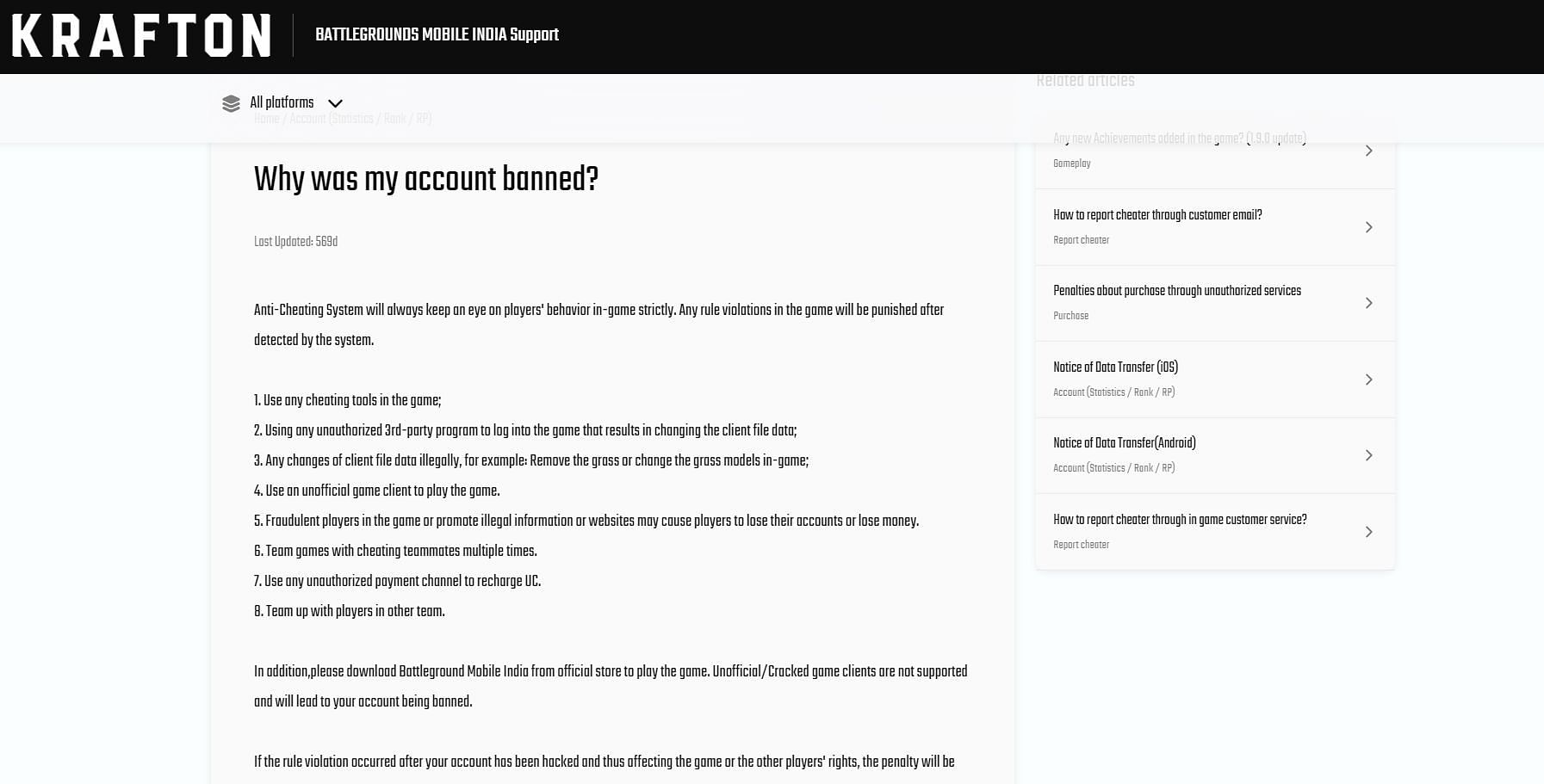 Apart from the use of third-party programs, the following violations may lead to account suspensions:
Using cheat tools like hacks in Battlegrounds Mobile India.
Changing client file data illegally, e.g. take action to remove or modify grass models in the game.
Using an unofficial game client to play Battlegrounds Mobile India.
Promotion of illegal information in the game.
Being a fraudulent user trying to cause financial harm to other players.
Teams up with a cheating teammate several times in BGMI.
Using any unofficial and unauthorized payment channel to obtain UC in Battlegrounds Mobile India also includes using UC generators.
Team up with enemies in solo game mode.
Teaming up with your opponent's teammates.
Apart from avoiding the practices mentioned above, it is also crucial to go for official sources like Google Play Store, Apple App Store or any other brand specific authorized game center/store to install BGMI. If players resort to installing the unofficial or cracked game clients, they will face an in-game suspension, as Krafton clearly mentioned:
"Please download Battleground Mobile India from the official store to play the game. Unofficial/cracked game clients are not supported and will result in your account being banned."
In addition to installing unofficial APK clients from questionable sources, one must also be wary of hackers and cheaters who tend to hack the accounts of other players. According to Krafton:
"If the violation occurred after your account has been hacked and thus affects the game or the rights of the other players, the penalty will be applied to your account regardless of who used it."
Therefore, it is important not to share your account with other players as there is always a risk of getting banned in Battlegrounds Mobile India.