Warzone 2 flying boat hack signals return of Harry Potter meta
Warzone 2, Activision's latest battle royale experience, has been out and available for just over a week now – and there's so much to talk about. But while we talked about how Warzone 2's first update squashes dozens of bugs and bins against UAVs, it seems this update to the Warzone 2 patch notes has made way for another – more comical – exploit. If you're something of a Warzone veteran, you'll already be quite familiar with vehicles flying in the game when they shouldn't – thanks to the 'Harry Potter meta'. If you're not, though, you're in for a treat. Warzone 2 hackers have somehow recreated the iconic flying car exploit in Activision's new Battle Royale using a boat.
Now, before you start worrying about how this is going to affect your next DMZ drop, we're not talking about a flying container ship here; This exploit is thankfully still limited to vehicles you can control.
No, what we're talking about is a group of clever Warzone 2 hackers who find a way to take the RHIB tactical boat into the sky and wreak havoc around Al Mazrah. So, as in-game threats go, it's manageable – provided you have one of the best Warzone 2 loadouts at your disposal.
Spotted by Warzone 2 player 'Co2Scorpick' and uploaded to YouTube, the video (which you can see for yourself below) is clearly reminiscent of the flying car picks Warzone players have seen before – both earlier this year and before Caldera's release.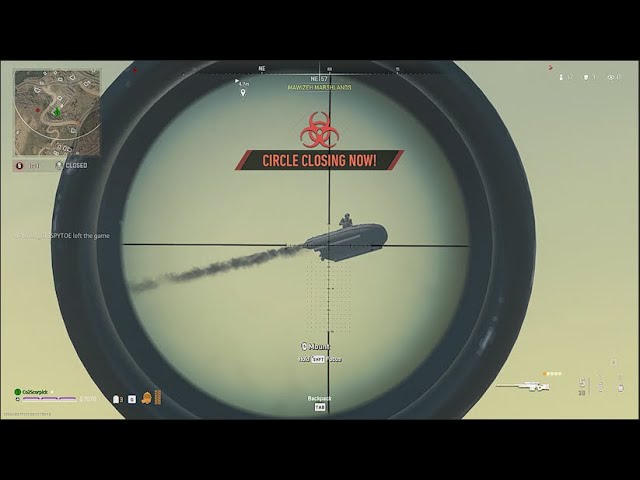 While this video is of course funny, it does little to explain how Warzone 2 hackers were able to recreate this exploit and take to the skies in something they shouldn't. And as much as we wish we had more information for you, we're just not sure how they did it.
Fortunately, as the last half of the video above shows, the flying boat isn't invincible and doesn't appear to be able to travel through walls. So, whether you're using the best Warzone 2 assault rifle, the best Warzone 2 LMG, or the best Warzone 2 sniper rifle, you should be able to make light work of anyone terrorizing you from above. And you might need to be prepared for that, as this exploit hasn't been noted on the Warzone 2 Trello board yet.
If you want to improve your chances against flying boats even more, make sure you are using the best Warzone 2 settings and the best Warzone 2 FOV options. We know these aren't going to be able to counter hacks, but they should help you be as ready as possible when a RHIB starts descending on you and your squad.