Unlock the experience of modern technology when you buy the HUAWEI Mate50 Pro
HUAWEI Mate50 Pro stands out from other high-end flagship models, with the latest HUAWEI innovations – impressive design, powerful battery and high performance
The comeback of the popular HUAWEI Mate smartphones is making waves across markets, especially after the launch of HUAWEI Mate50 Pro on January 26, 2023. With great consumer interest and excitement, HUAWEI Mate50 Pro pre-orders have been very successful.
The good news for those impressed by the cutting-edge technology of the HUAWEI Mate50 Pro – the futuristic technological flagship smartphone with the ultimate Ultra Aperture XMAGE camera, is that it is now available for purchase in selected South African stores, and from the HUAWEI online store.
The long-awaited premium flagship from HUAWEI comes with a stunning new design, Ultra Aperture XMAGE camera and sets a new standard for smartphone performance.
HUAWEI Mate50 Pro comes in two different types of back cover, glass and vegan leather. The glass cover is available in two colors, silver and black, while the vegan leather version comes in orange.
The futuristic technological flagship smartphone with incredible performance
How often do you come across a smartphone that has it all? A smartphone with a stunning design, stunning camera system, incredible performance, overall visionary features and a seamless user experience. The HUAWEI Mate50 Pro is a smartphone that truly lives up to the heritage of HUAWEI Mate smartphones.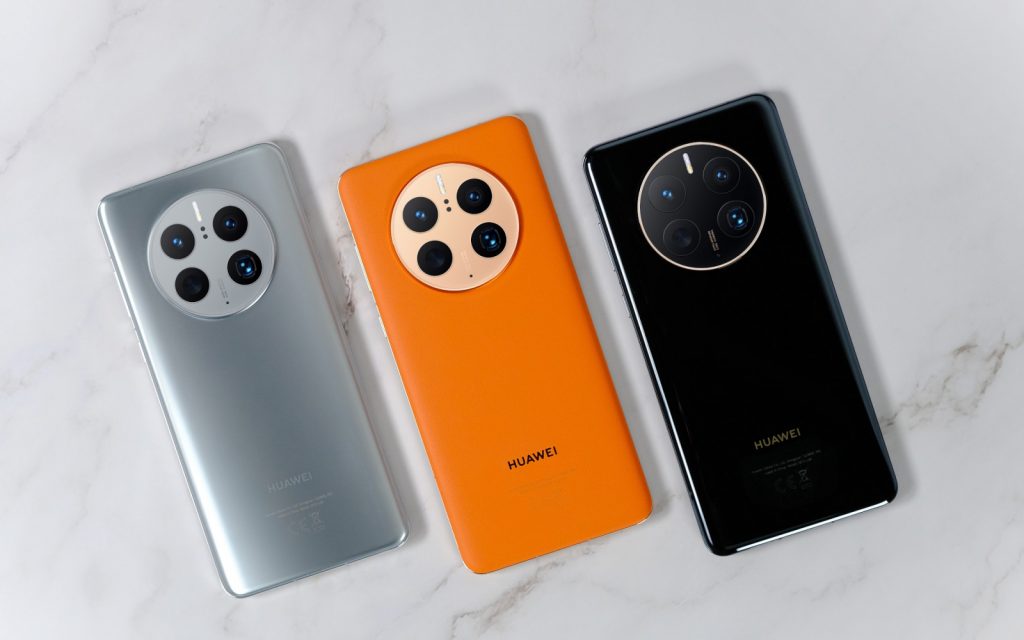 There is nothing worse than shattering your phone's screen. A smartphone is an important device for many that users take with them everywhere, even for sports, knocking it into something is quite likely, therefore a durable screen is extremely important. An industry first for the flagship HUAWEI Mate50 Pro is that the ultra-reliable Kunlun glass is certified by Switzerland's SGS with a 5-star glass resistance. The Kunlun glass with 10 quadrillion level nano crystals increases the durability of the glass. In short, users can carry their phone on the go without worrying about dropping it and shattering the screen because the Kunlun glass increases drop resistance by 10 times. The HUAWEI Mate50 Pro also supports IP68-rated water resistance up to six meters underwater, so it can easily handle liquids and dust.
In addition, the HUAWEI Mate50 Pro screen provides a window into a crystal clear world. Combined with P3 wide color gamut, fine-tuned colors are calibrated to ensure absolute authenticity. The HUAWEI Mate50 Pro comes with a 6.74-inch HUAWEI FullView display with a screen resolution of 2616 x 1212 pixels and a high refresh rate of 120Hz and 1440Hz PWM dimming, to reduce flicker and relieve eye fatigue. Whether users are scrolling through photos or watching videos, every glance is a feast for their eyes.
In addition to the iconic symmetry and Space Ring Design, the HUAWEI Mate50 Pro also uses the elegant Clous de Paris stepped pattern embossing design for the first time ever, showcasing a new kind of orderly beauty crafted down to the last detail. The new Ultra Aperture XMAGE camera features the first-ever 10-stop adjustable physical aperture and the most versatile shooting capabilities ever seen on a Mate smartphone.
In terms of battery and charging speed, the HUAWEI Mate50 Pro has a 4700 mAh battery in its slim body. HUAWEI Mate50 Pro offers 66W HUAWEI SuperCharge wired and 50W HUAWEI SuperCharge wireless fast charging solutions to find an optimal balance between battery life, fast charging and portability. Also, with an innovative low-battery emergency mode that activates when the battery level drops to 1%, SuperEnergy Boosting enables the HUAWEI Mate50 Pro to extend its standby time by three hours or 12 minutes.
Buy the HUAWEI Mate50 Pro today
The HUAWEI Mate50 Pro packs a series of innovative technologies that boost performance significantly thanks to its impressive industry-first features. The HUAWEI Mate50 Pro is available in South Africa from all network providers and is priced from R24 999 for 256GB and R26 999 for 512GB. You can also buy the smartphone from the HUAWEI online store.
A world of possibilities with HMS and favorite apps from the AppGallery
HUAWEI Mate50 Pro comes pre-installed with AppGallery, the third largest app marketplace in the world. Users can easily navigate, explore, find and download a wide variety of high-quality apps using AppGallery. As part of HUAWEI's expanding ecosystem, AppGallery emphasizes privacy, providing enhanced security and a unique, intuitive user experience. You will surely enjoy great apps that will help you in business, education, travel, lifestyle, finance and much more.
Additionally, look out for a number of upcoming HUAWEI products, including the new HUAWEI FreeBuds 5i and HUAWEI MatePad SE 10.4-inch, which will soon be available for retail in South Africa.