Google's new Pixel 7 Pro landed as our second favorite phone of 2022. With an amazing telephoto camera with Super Res Zoom of 30x and new features like Photo Unblur, there's a lot to like about the new Google flagship phone. It is undoubtedly one of the best to buy in 2022.
But for my part, for the same reasons I just mentioned, I ended up buying one myself when Google offered an amazing trade-in value for my Pixel 6 Pro. After spending about a month with the phone and messing around with the settings menus, I found five features that aren't exactly up front on the Pixel 7 Pro.
These features helped improve the way I used my phone every day, from simple things like taking a screenshot, multitasking, listening to music, recording videos and snoozing alarms. Here's how you can try these for yourself too.
Quick touch gestures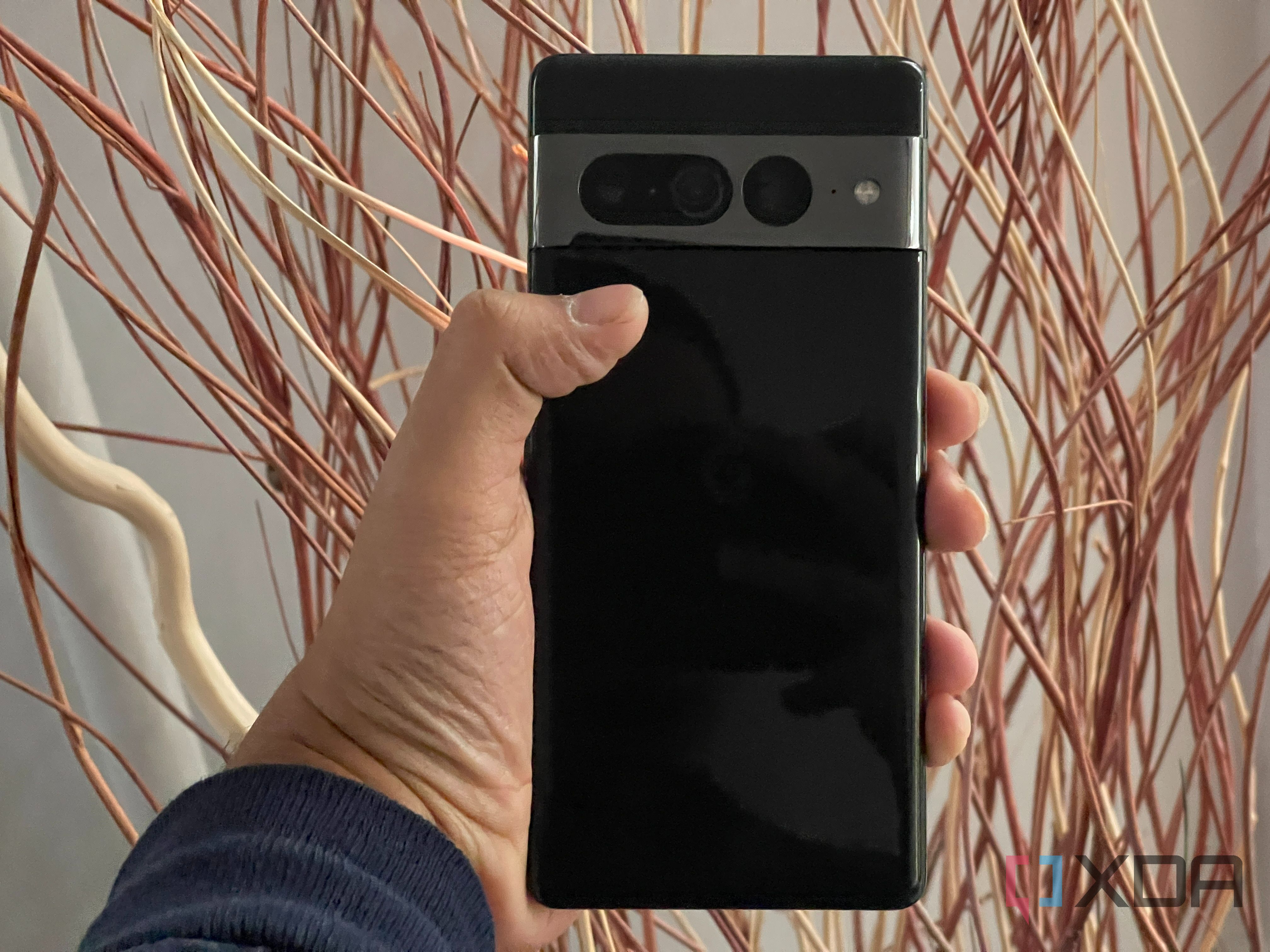 You can choose from many different options. At the top of the list are Quick Tap Gestures. This Pixel 7 Pro feature lets you double-tap the back of the phone in the area below the camera lens to perform some common tasks. Taking a screenshot, accessing Google Assistant, playing or pausing media, viewing recent apps, showing notifications and turning on the flashlight are just a few examples of what a double tap on the back of the phone can do. The feature works by using the gyroscope and accelerometer sensors.
I set the Quick Tap Gesture to take a screenshot because the Pixel 7 Pro is a big phone and I absolutely hate pressing the side button and power button for a screenshot. My fingers aren't always near the buttons, and double-tapping on the back feels much more natural for this task.
To enable this setting option, all you need to do is go to Settings > System > Gestures. From there, look for the first option Quick tap to initiate actions. You have full control over what you want the gesture to do, and you can even require a stronger press if you're worried about accidental triggers.
Change the screen resolution or scaling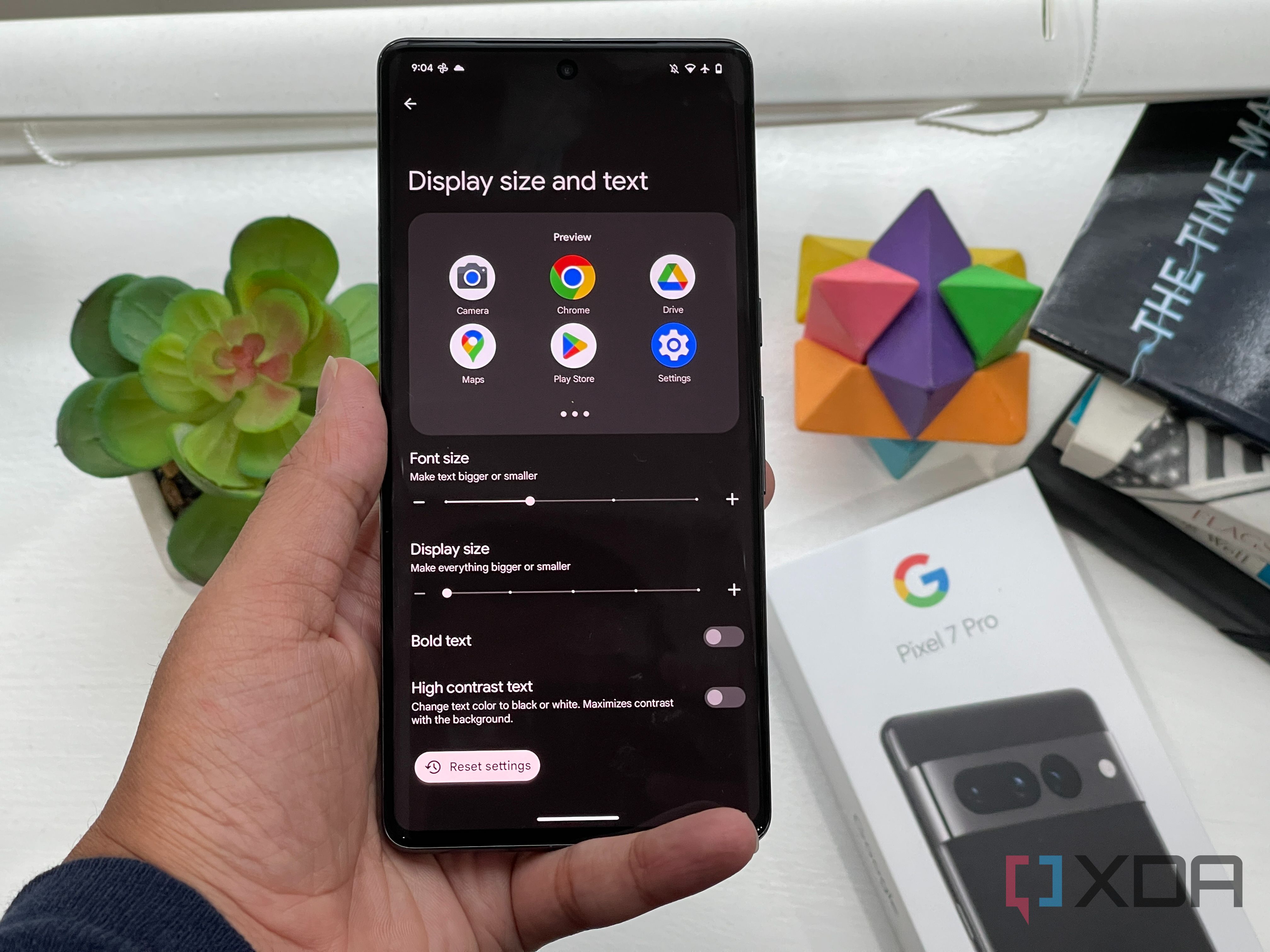 The Pixel 7 Pro has a truly stunning display. At 1440p QHD+ (3120 x 1440 resolution), there's a lot of room for pixels on the screen (pun intended.) Unfortunately, I found that the scaling on the screen isn't set to take advantage of that. The screen is set to a regular 1080p FHD+ resolution, and the font size is set to a medium setting, so things on the screen look large. To better take advantage of all the screen real estate, I tweaked my display settings to fit more of my screen at the same time.
I set the screen size to the smallest possible setting and kept the font size the same. With these settings, I immediately noticed that in some apps like Instagram, Twitter, Snapchat, and even Google Chrome, I could see multiple items on the screen at the same time. Sure, things were smaller, but I felt much more productive having to scroll less to see content on the screen. I also experimented with switching to the QHD+ resolution, but it didn't make much of a difference in most apps, as did changing the screen scaling. However, it does make a difference when it comes to viewing high-resolution photos and videos.
If you want to change the screen scaling, you can do it quite easily. Just go to Settings > Display > Screen size and text. You can adjust as you wish. And don't worry, Google makes it easy to reset it to its default settings if you're worried things aren't looking right for you. It is a Reset settings link at the bottom of the screen.
This feature is also on other Android phones and not just the Pixel 7 Pro.
Adaptive sound
Many smartphones are not exactly known for having the very best speakers. Although the Pixel 7 Pro sports stereo speakers (there's one at the top center and two more at the bottom), the main speakers aren't exactly jukebox quality. Something I found that can help boost the sound is the Adaptive Sound option. This Android 13 feature (not exclusive to the Pixel 7 Pro) uses the Pixel 7 Pro's microphones and other sensors on the device to sense the environment you're in to adjust the audio output using automatic EQ.
I didn't notice much of a difference with this setting in loud environments, such as when I was out and had the volume turned all the way up. However, when indoors and the Pixel 7 Pro was set to medium settings, I noticed a slightly better quality of some songs played on Spotify.
This setting is pretty much upfront, just like the others we've discussed so far. To get to it, go to Settings > Sound > Adaptive Sound. Of course, your mileage may vary with this feature based on the room you're in and what you're listening to.
Speech enhancement in the camera app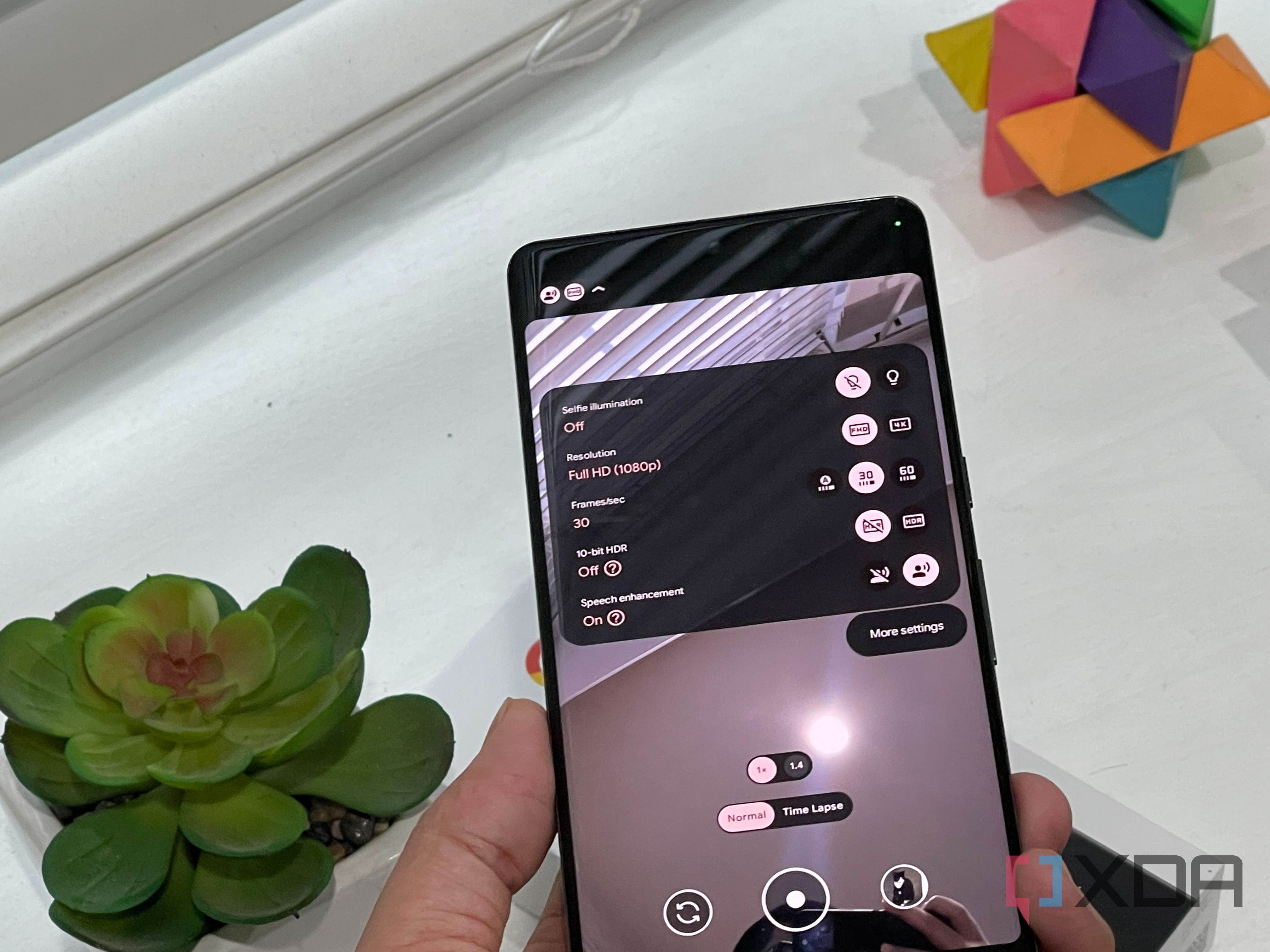 If you're like me, you probably spend a lot of time taking videos on your phone. In particular, I use the front camera to record clips, narrate videos of things happening around me, and post them for my friends to see on Twitter and Instagram. Well, the Pixel 7 Pro's speech enhancement feature can make those videos sound even better, especially in louder environments. It's powered by the machine learning capabilities of Google's Tensor 2 chip, which can record your lip movements and match them with sound, then separate out background noise and lower the volume of those sounds.
In particular, I found this feature useful when recording in a loud urban environment. For example, when I recorded a short clip of myself walking around New York's Bryant Park and then uploaded the raw clip from my camera roll to my Instagram Story, I noticed how much clearer my voice was when I was pointing out objects in the background. This is easily one of the best features for vloggers.
To enable speech enhancement, you must open Camera app. Then, switch to the front camera. From there, swipe over to take a video and click the arrow at the top left of the screen. Look for the last option, and below speech enhancement, make sure it is turned on by pressing icon of a person. You can then record the video. Note that this feature only works with the original camera. It is also available on the Pixel 6 series of phones.
Quick phrases with Google Assistant and voice access to control your phone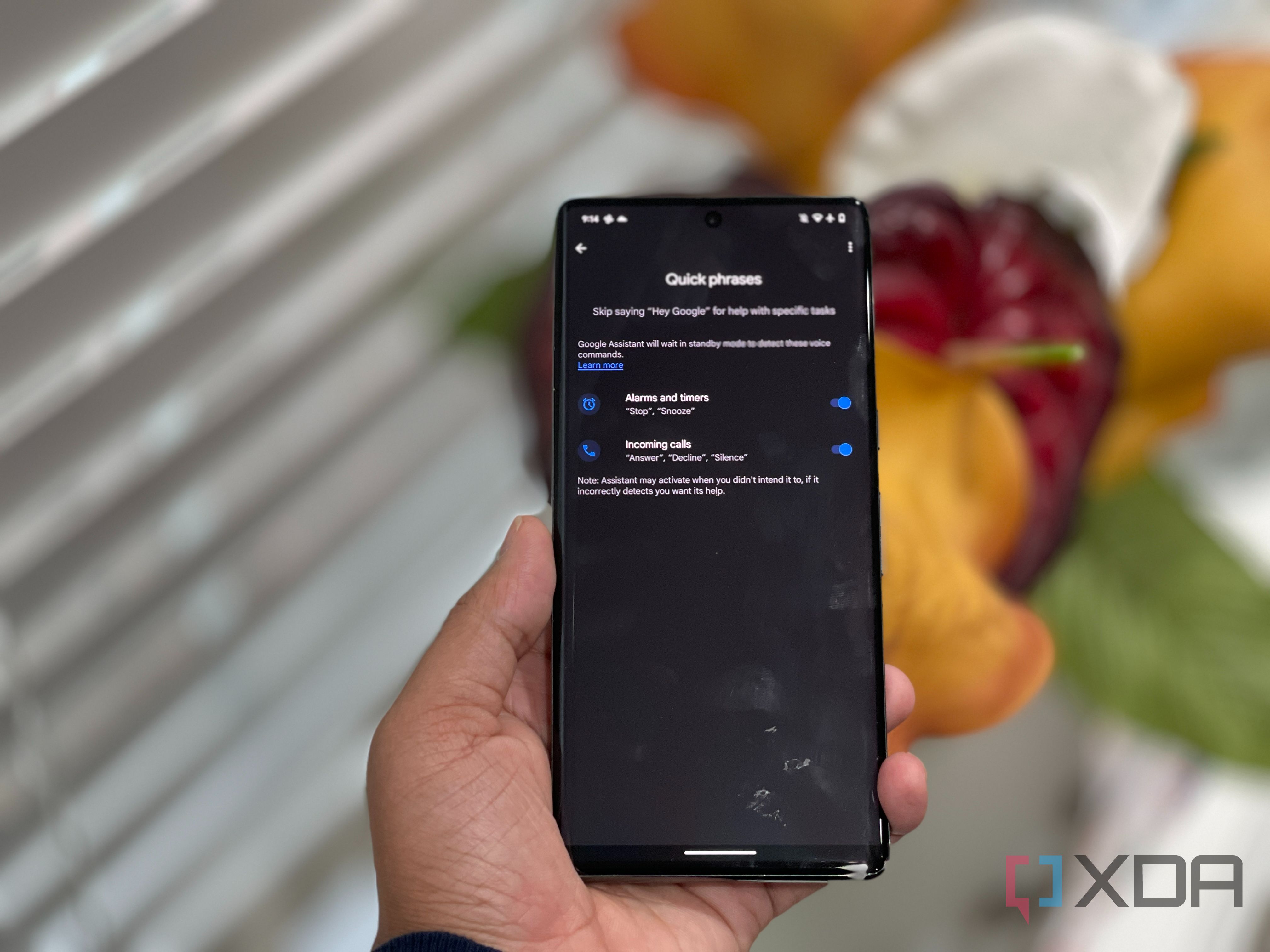 Quick phrases with Google Assistant is the last feature I saw on the Pixel 7 Pro that helped make the phone easier for me to use. This feature also works on the Pixel 6 series, but it is quite useful. With it, you can avoid having to activate Google Assistant first with "Hey Google" to accomplish some common things. In particular, I used this phrase to quickly snooze my morning alarms. Although it can also be used to answer, decline or mute calls, I didn't find it very accurate, I had to say the same word a few times before I got a response.
You can find these quick phrases with the Google Assistant option by going to Settings > Apps > Assistant > Quick phrases. It's that simple.
It's not Assistant related, but a cool Voice Access feature on the Pixel 7 Pro could take things a little further. This feature isn't exclusive to the phone since it's baked into Android, but it allows you to control the Pixel hands-free and just voice commands. You get a nice bar at the top of the screen that reads out your voice input and commands when activated. I sometimes use this feature when the Pixel is at my desk and I'm working, so I can open apps without touching the screen. If you want, you can even use it to tap certain things in apps. A full list of commands will appear when you first set up the feature.
You can enable the Voice Access features by going to Settings > Accessibility > Voice access.
There are many more!
I chose to highlight five things I found on my Pixel 7 Pro, but there are many others that go beyond these basics. To name a few, you can shake the camera to change lenses and flip the phone to mute the phone. At the extreme, you can even use the Pixel 7 Pro as a QI charger for another wireless charging-enabled device when the battery sharing feature is turned on and the device is connected to the mains. Just place the device you want to charge on the back of the Pixel and charge both devices at the same time!