The winner of "The Circle" Season 5 said it was "perfect" when "Miss Unfolded" for their game
There was a lot of drama and strategy involved The circle Season 5. But only one person can win. The winner revealed what most likely led to their success.
[Spoiler alert: This article contains spoilers from The Circle Season 5 Episode 13, "Finale."]
Who are the finalists in 'The Circle' season 5?
The final started with Chaz Lawery having the power to block one last person from the circle. He chose newcomer Oliver Twixt because he wasn't sure if he was flirting with him for an alliance, and he hid the fact that he was engaged.
The cast had to rate each other one last time and meet each other. Everyone was shocked to find out that Xanthi Perdikomatis and Brett Robinson were working together to play Jennifer and Tamira was really Tasia Lesley.
The episode revealed the final ranking. Brett and Xanthi were fifth, Tasia was fourth, Raven was third, Chaz was second and Sam was first. It was surprising since Chaz was a four-time influencer and Sam started at the bottom of the rankings at the beginning of the season.
Sam Carmona Thinks Staying Out of the Mess on 'The Circle' Helped Her Win
Alliances, love triangles and a hacker twist threw wrenches into some people's games. Sam revealed if there was any strategy in her game to get through it.
"Moment of revelation: I had no idea what I was doing. It was just like my eyeliner – I winged it. Everyone else was like, 'I'm going to write this down and figure it out,' and I'm just here like, 'Umm … I like butterflies,'" she told Entertainment Weekly. "I didn't want to go into the game and create this reputation for myself that I'm a person who thrives on evil or shady."
But there is one thing she believes led to her success. "Because I stayed far away from the chaos and the drama, that's what kept me in the game longer," she said. "If you don't ruffle any feathers, just stick to the clip and mind your business. When all the mess unfolded with the love triangles and the shenanigans, I just thought, 'It has nothing to do with me. This is perfect. Love it.'"
Sam reveals why she didn't block Jennifer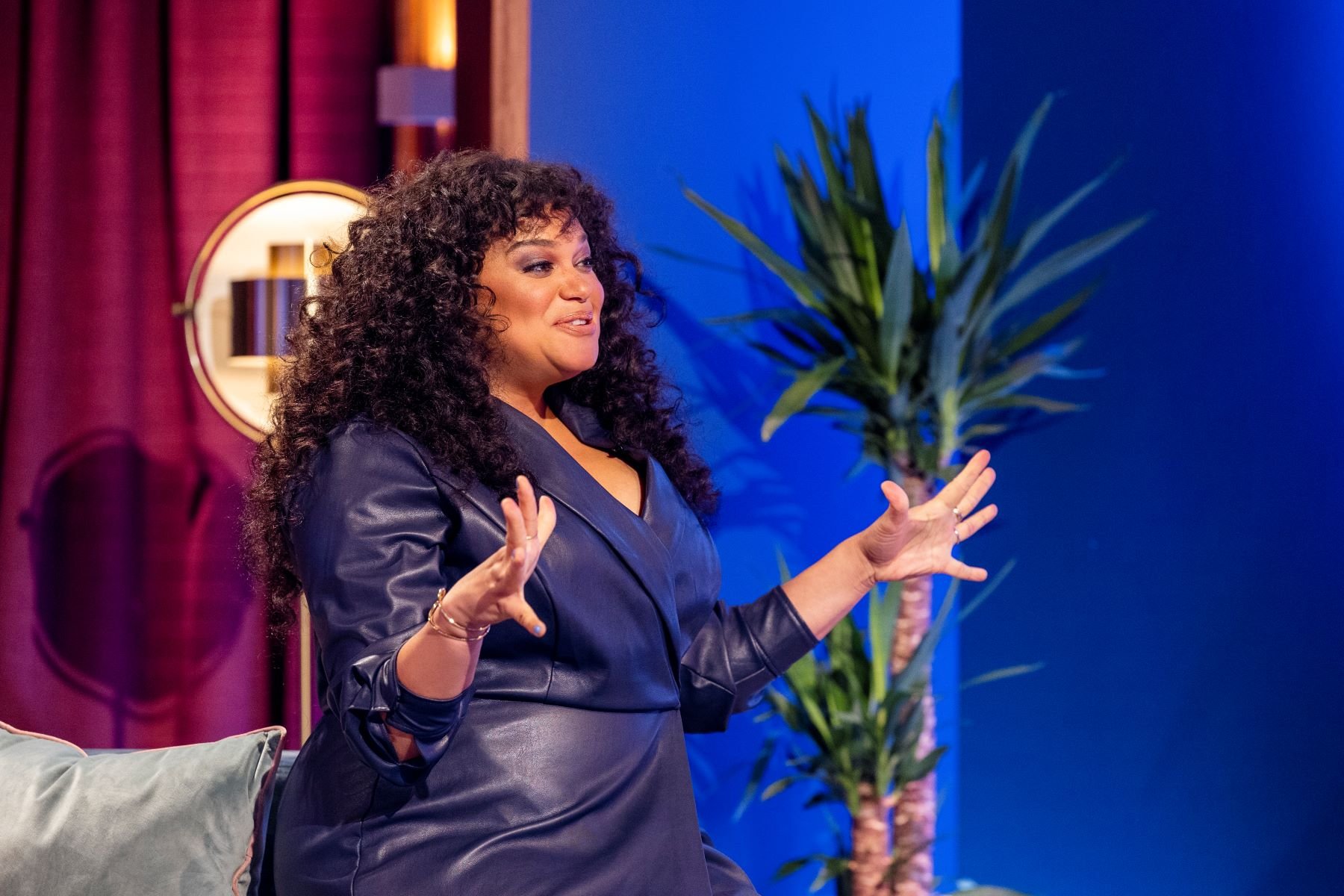 Brett and Xanathi managed to trick Sam by hacking Chaz's profile and talking to her. Sam figured out it was Jennifer because she was the only one who knew they called each other husband and wife. But she and Raven shockingly didn't block her.
"All I saw was red," Sam told Entertainment Weekly. "I wanted Jennifer out. I didn't care if Marvin dated every single person, including Tom, Marvin could be. Betrayal is not taken lightly in my world."
"And going into the Influencer chat with Raven and hearing her reasoning, because I'm so big-hearted, I love my sister, 'Do you want to get rid of him? No problem, whatever you want to do,'" admitted the New Yorker. "I willing to put my feelings aside to make sure my friend is good, so I had to eat it." Fortunately, that block didn't backfire and she won in the end.