The best video games of 2022
Ranking of the best video games of 2022 for Playstation, Xbox, Nintendo and PC.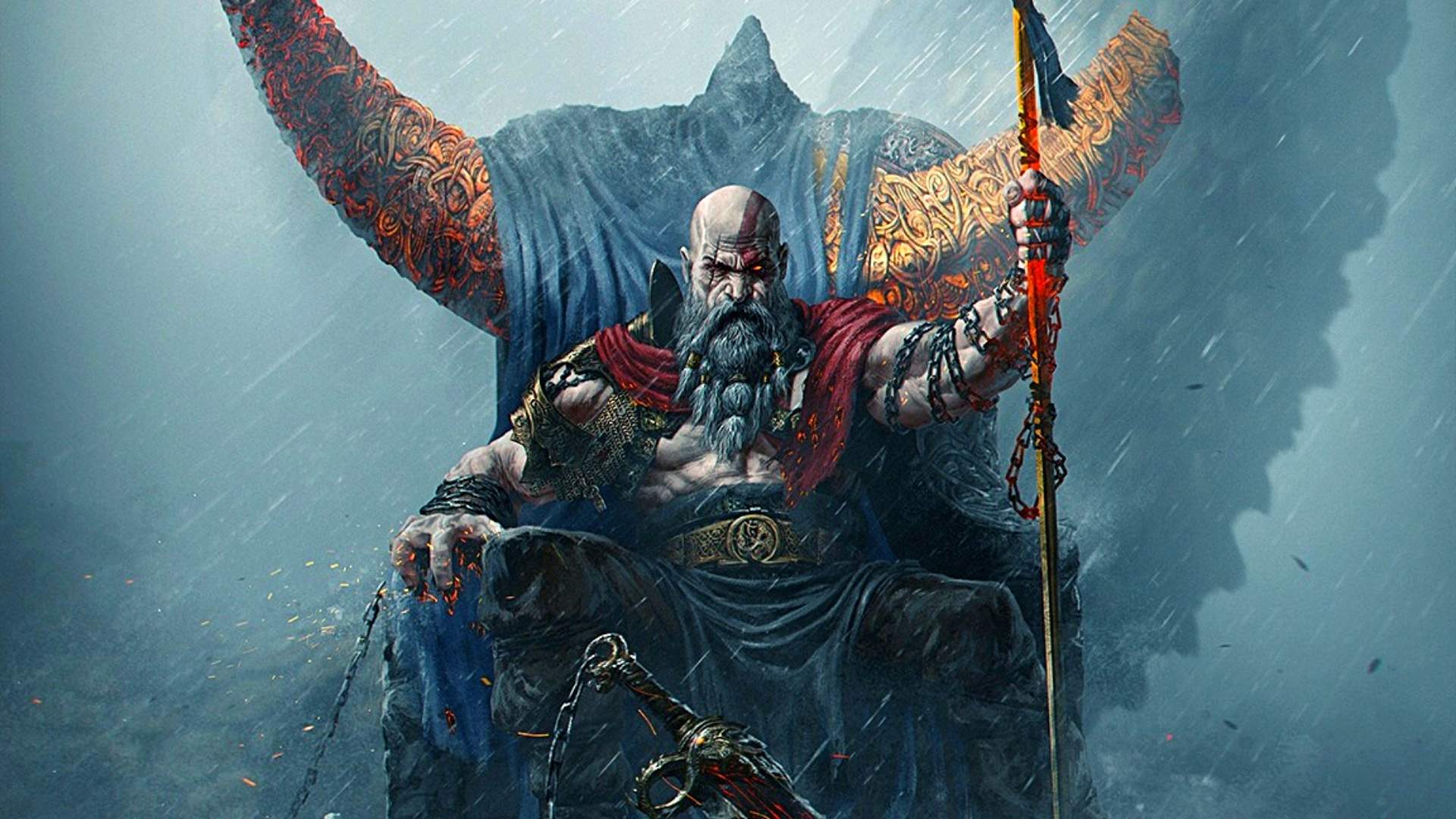 As we approach the end of 2022, it's time to revisit the very best gaming experiences of the year. Read on for the top ten games of 2022.
10. Gran Turismo 7
Sony's premium racing simulator returned for another glorious outing. The level of polish here is only equaled by the insane depth that players can engage with the endless list of cars, tracks and tuning options. Sony also seems to have taken a new tack on the presentation GT7 feels more rounded and accessible than previous entries in the series.
While anyone can pick up a controller and drive a Porsche around the track, the genius of Gran Turismo the series is in-depth, rewarding drivers for actual improvements as they advance their careers and expand their garage. The realism of physics i GT7 is arguably the best among some racing simulators, and the detail of the cars will entice motorheads to play for hours.
9. Immortality
Unique in both style and gameplay, Immortality earns its place on this list perhaps because it is such a departure from the norm or perhaps because it successfully blends the line of film and game so well. Players are tasked with predicting the fate of a star named Marissa Marcel, but must do so by sifting through scenes and special features in three unreleased films.
Production values ​​are off the charts and the experience manages to be compelling – a feat not always achieved in games of this genre. When a game is so different and successful in its gameplay, recognition among the best games of the year is usually not far behind.
8. Bayonetta 3
Nintendo's Bayonetta came back for a third go with new dynamics, bigger battles and more challenging gameplay. Hacking and slicing through the endless action, Bayonetta is joined by both familiar and new faces in her quest to rid the world of a new supernatural threat.
The mix of slower mechanics, masterful combat and new companion demons have upped the ante previously set by previous entries in the series. While the graphics aren't on par with the rest of the games on this list (it's only a Switch release), the gameplay and continuation of a story that began in 2009 make it a highlight of the 2022 series.
7. Xenoblade Chronicles 3
One of several action RPG games set in an open world this year, Xenoblade Chronicles 3 is unlikely to run, if only because of its lineage and the fact that it provides a finale to the long-running series. Those who are not fans of Xenoblade Chronicles already will probably find it difficult to pick up and play, but it's worth trying to start at the beginning if action-based fighting games are your thing. For longtime fans, however, this is the payoff of a multi-game series, proving that Nintendo knows how to deliver to their devoted fanbase.
6. A Plague Tale: Requiem
Perhaps it is our changing times that do A Plague Tale: Requiem feels more poignant now than its predecessor A Plague Tale: Innocence did in 2019. Then again, it still feels weird to praise a game about two characters escaping the Inquisition and tormenting infected rats. Playing through Requiem– Whether you choose combat-driven encounters with enemies or opt for a more stealthy approach – provides a gripping experience that will make players enjoy this sequel even more than the original. Between the gameplay, the puzzles, and the story of a brother and sister seeking safety, this supernatural game leaves an impression.
5. Stray
At first glance, it is difficult to imagine Stray be as compelling and entertaining as it is. Plays as a running cat in 3rd person POV, Stray invites players to explore the alleys and rooftops of a seedy cyber city. The playful nature of a game with a cat as the protagonist inevitably gives way to fascinating interactions with the robot citizens of the city and a series of parkour and puzzles that lead the feline hero deeper into the mysterious circumstances of the underbelly of this bleak future. Stray is an incredibly gorgeous, possibly too short game that is as memorable as it is unique.
4. Horizon Forbidden West
Guerilla Games' second entry in the Horizon the series brings back the iconic red-haired Aloy to continue the adventure they began in 2017. Now older and aware of her unique origins, Aloy traverses the vast and beautifully styled landscape of the West Coast of the United States after a robot swarm causes an extinction event that has left humanity strangely primitive when pitted against the robots lurking around every corner.
The action-RPG style gameplay is perfectly suited to the vast open world laid out for players to explore and conquer as they continue Aloy's fascinating story as the Chosen One (of sorts) tasked with restoring Earth's biosphere. With a larger map, new underwater exploration, punched-out weapons and improved climbing, Forbidden West deserves its place as one of 2022's best games.
3. Grounded
Originally introduced as a pre-release in 2020, Grounded was officially launched in 2022, giving players Honey I Shrunk the Kids style experience of surviving the big bad world of a backyard as an ant-sized character. Starting with little more than the ability to gather twigs and pebbles, Grounded sets players on the path to build massive bases, craft armor and weapons, and encounter black widow spiders and fire ants, all while solving the mystery of how they were shrunk and what it takes to escape this surprisingly dangerous landscape.
Obsidian Entertainment (South Park: The Stick of Truth, Fallout: New Vegas, The Outer Worlds) absolutely pulls off the graphics and gameplay that is both gruesome and addictive to make Grounded a must play on both Xbox and PC.
2. God of War Ragnarok
When Kratos was introduced 17 years ago in the 2005s god of war on the PS2, it seemed unlikely that his story would stretch this far. But here we are nearly two decades later, continuing a journey that has left dozens of gods dead in its wake, spans most of Greek, Roman and Norse mythology, and continues to captivate gaming audiences.
The move to Norse mythology and the addition of Kratos' teenage son Atreus has obviously done the trick of breathing new life into the series, and Kratos' story, by twisting the ongoing discovery of Atreus' origins and the future of both father and son. With a supporting cast of godly characters, huge action games and even bigger battles – all graphically exquisite on PS5 –God of War Ragnarok is another Sony exclusive game that is an absolute standout in 2022.
1. Fire Ring
A huge open fantasy world, packed with encounters, with razor-sharp battles and implacable enemies, Fire Ring is an easy pick for Game of the Year, and has captivated players with its gameplay, graphics, world design, and overall challenges.
Fire Ring is the kind of game that creates a shared gaming experience out of the trials of difficulty and the triumphs of success. The change that FromSoftware has made from their previous, more linear games to Fire Rings open world freedom makes it feel more personal to players, offering a truly unique gaming experience. If there's only one game this year that deserves the attention of hardcore gamers, Fire Ring is it.
Tags: A pest Tale Bayonetta 3 best of elden ring Entertainment Game Of The Year god of war ragnarok GOTY goty2022 Gran Turismo 7 grounded Horizon Forbidden West Immortality nintendo Nintendo Switch Pc Gaming ps4 Stray Video games xbox one Xenoblade Chronicles 3 xsx