The best Nintendo Switch games of 2022
With over half a decade since the release of the Switch back in March 2017, we still don't know what Nintendo's plans are for their future consoles or keeping their current one alive, but the little hybrid machine is still standing strong and proud. In fact, it's coming off one of its most successful years ever. With sequels, remakes, and some long-requested ports by fans, 2022 had just a little bit of everything for Switch fans.
A good proof of that is the fact that while only one of the six nominees for GOTY during the last Game Awards show belonged to the console, Switch-exclusives took home the awards in four categories: action, strategy, multiplayer and family games. All this in addition to Zelda winning "most anticipated" games next year. In the meantime, let's look at those who arrived during these 12 months.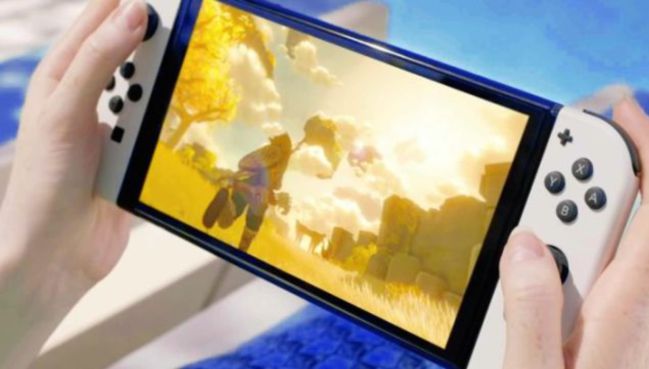 Xenoblade Chronicles 3
The golden star on Switch this year was the nominee we talked about before. In a year with Elden Ring and God of War Ragnarok, victory was more of a dream, but Monolith Soft has created something special nonetheless. One of the best JRPGs on Switch thanks to the amazing sound and visual design, a vast open world full of exploration and the overall quality of the content. The combat and other systems are far more accessible than its predecessors, and the story moves towards a darker, more mature tone, with enemies becoming allies to try to save a world from its twisted nature before time runs out.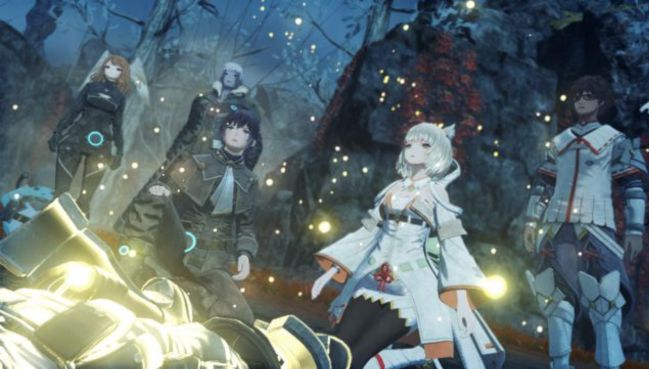 Bayonetta 3
Developer: Platinum Games
Since we're on the subject of the TGA, it's worth mentioning that not only is Bayonetta 3 worthy of the Best Action statuette, it's also Platinum's first game to ever receive an award besides NieR: Automata's soundtrack. Is it the best Bayonetta? There's a lot of debate about that, but one thing that can't be denied is that the studio threw all of its ideas into the mix. From new weapons to summoning, you can control directly, or even in stages that take you through multiple universes to work with (or challenge) alternate versions of everyone's favorite witch.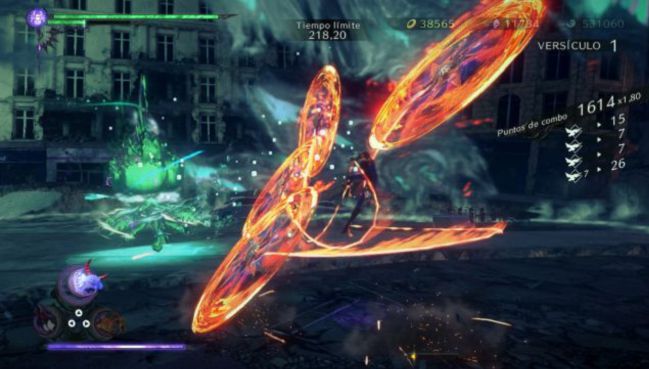 Mario + Rabbids: Sparks of Hope
A game that revalidates a previous victory (as best strategy game) is the latest Mario + Rabbids game. The once surprising collaboration between Nintendo and Ubisoft has now become a full-fledged franchise for the Switch, opening up its stages for exploration and adding optional content, with more tactical options and character customization through Sparks (fusions of Rabbids and Lumas from Mario Galaxy). There is now even greater freedom of movement in the fighting arenas. A clear upgrade that raises the standard of the 2017 original.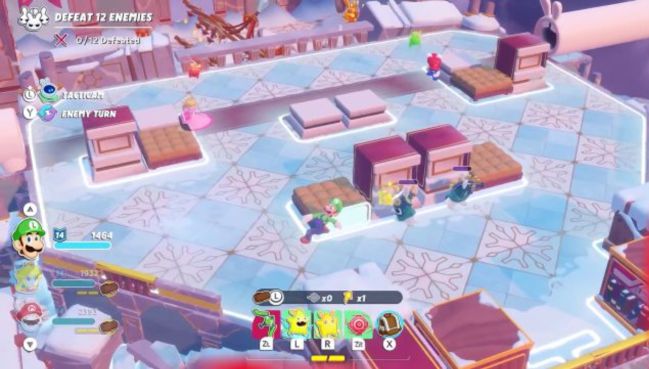 Kirby and the Forgotten Land
Developer: HAL Laboratory
The family category tends to be a wild card for all platforms, and so Nintendo tends to win the award, and this year was no exception. However, The Forgotten Land can not only be considered the best platformer of 2022, it is also the best Kirby yet. The jump to 3D, not just in graphics, fits very well with the basic design, and lends itself to a wide variety of levels where Kirby doesn't just float and gobble up enemies to get his abilities (with upgrades available in a central hub town), you can also use objects like cones, fans and even cars to expand your repertoire of tricks.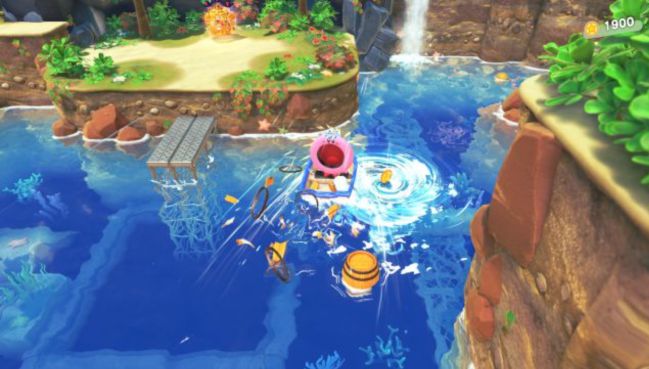 Splatoon 3
A franchise that didn't develop too much, but still managed to become one of the best multiplayer games of the year, was Splatoon. The ink and squid shooter from the Wii U is still alive and well, giving way to a powerful story mode in addition to the short duration, but many game modes that are fun for hours. Turf Wars is still the star here, but there are many variations that include item collecting, zone defense, horde modes and even a card game.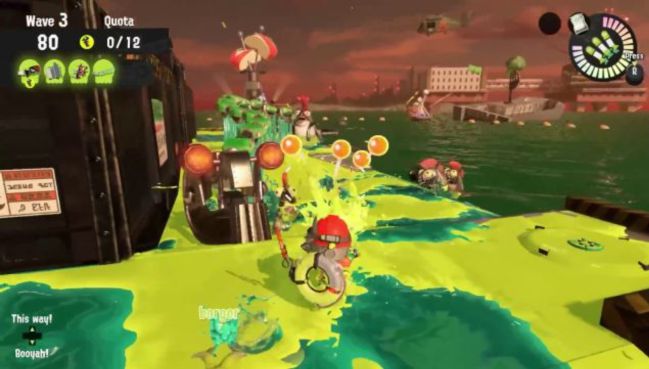 Pokemon Legends: Arceus
Nintendo could have controlled the entire spectrum of genres during the Game Awards, but one that they couldn't get was RPG, where Pokémon failed to defeat the competition. And we're not talking about Scarlet and Violet, but about Arceus, the spin-off where Game Freak actually got things incredibly right with a 3D game about exploring, hunting and catching Pokémon in their natural habitats. A game that pushes the console to its limits, but also reinvents the franchise in ways the main line never did. Even after the release.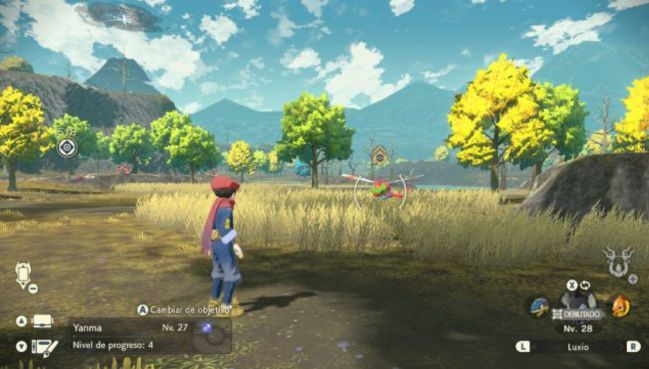 Triangle strategy
Another hidden gem on the Switch is Triangle Strategy. One of the last Square Enix productions to use the HD-2D engine that combines beautiful pixel art and amazing visual effects, we're talking about an S-RPG in the style of Tactics Ogre (which is also back). Political drama, heavy choices, troop management, and complex turn-based combat make this an incredible game that deserves the attention of gamers everywhere.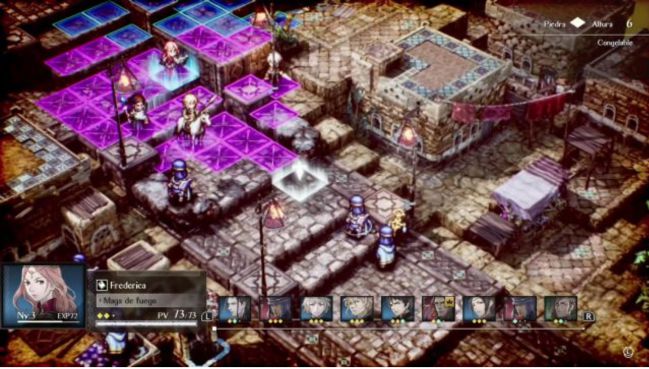 Live a Live
Another Square title that fits the JRPG genre, but still a fantastic entry for the console, is Live a Live's remake. Originally released for the Super Famicom, exclusively for Japan, it was Takashi Tokita's directorial debut before working on Chrono Trigger and Parasite Eve. What makes it interesting is its odd structure, with each chapter dedicated to seemingly unrelated stories in different time periods and locations, available to play in any order. Not only does the setting swing between ancient Japan, the Wild West, the far future, a Street Fighter-like tournament, and much more, but the mechanics and gameplay change to fit each one.}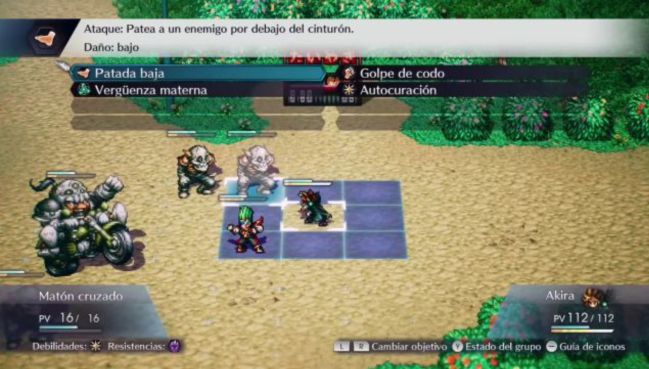 Fire Emblem Warriors: Three Hopes
Fire Emblem was absent from 2022, but it received a spin-off. The Intelligent Systems series took another dip into the Musou style of play, but this time not as a crossover, but as a kind of extension to the Three Houses universe. You don't need to have played the original to enjoy it, but it makes for a greater experience, with factions to choose from and relationships to form, it's a game meant to be replayed multiple times.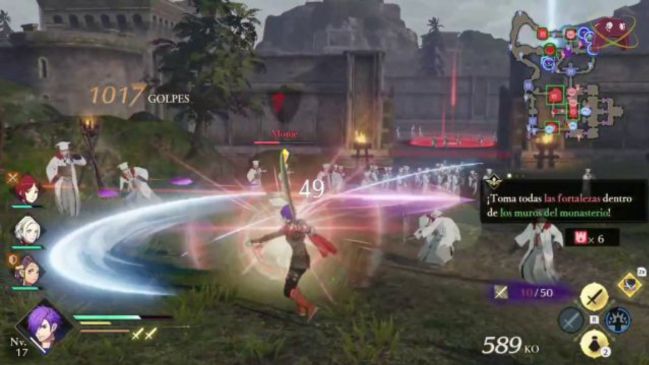 Persona 5 Royal
Going back to The Game Awards, but this time to 2018, remember when Joker, Persona 5's protagonist, was revealed as a Smash Bros character? The news launched endless amounts of rumors about a port to the Switch, but it wasn't until October of this year that it finally happened. One of the best JRPGs of all time is finally on the Nintendo console, with its unbeatable art direction, complex social routines, an amazing combat system and deep dungeons full of style, creativity and challenge. You can't miss it.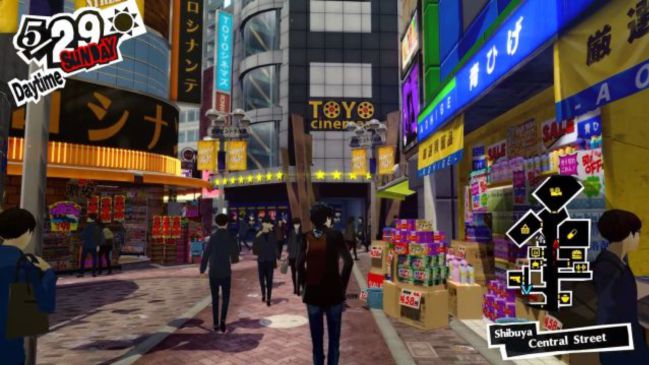 NieR: Automata – The End of YoRHa Edition
Developer: Platinum Games
Another port you can't pass up is one of the biggest games of the last decade. We're talking about Yoko Taro's NieR: Automata, in collaboration with Platinum Games. A Hack and Slash that's also an RPG, an open-world adventure, a shooter, whatever. And also a lot of philosophy and existential horror.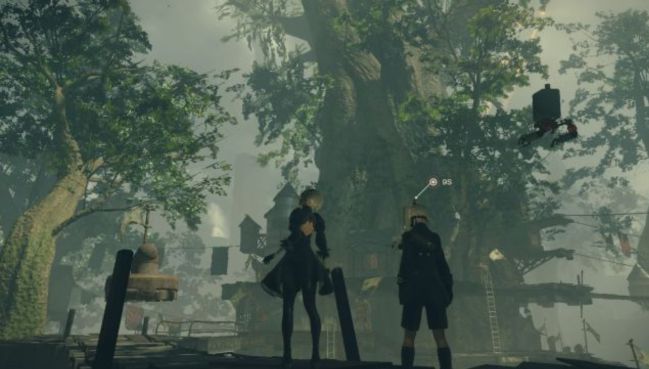 13 Sentinels: Aegis Rim
And we end up with another port, perhaps less popular than the previous ones, but worthy of your attention. Switch is now the second and only other platform the game is available after it launched on PS4. This mix between visual novel and strategy game comes from the creators of Muramasa and Dragon's Crown. Of course, Vanillaware's emblematic 2D art is unique and beautiful, but what makes 13 Sentinels stand out is its complex story, with a multitude of characters and time jumps that create a fascinating narrative framework.