The best creepy and spooky smartphone apps for Halloween 2022
With Halloween 2022 just over two weeks away, it's time to load up your smartphone with the best apps to take some spooky selfies, choose a spooky new wallpaper, and create a soundtrack full of devilish delights to play when trick-or-treaters comes knocking.
Read more:
Scary Halloween Launcher Theme – Android – Free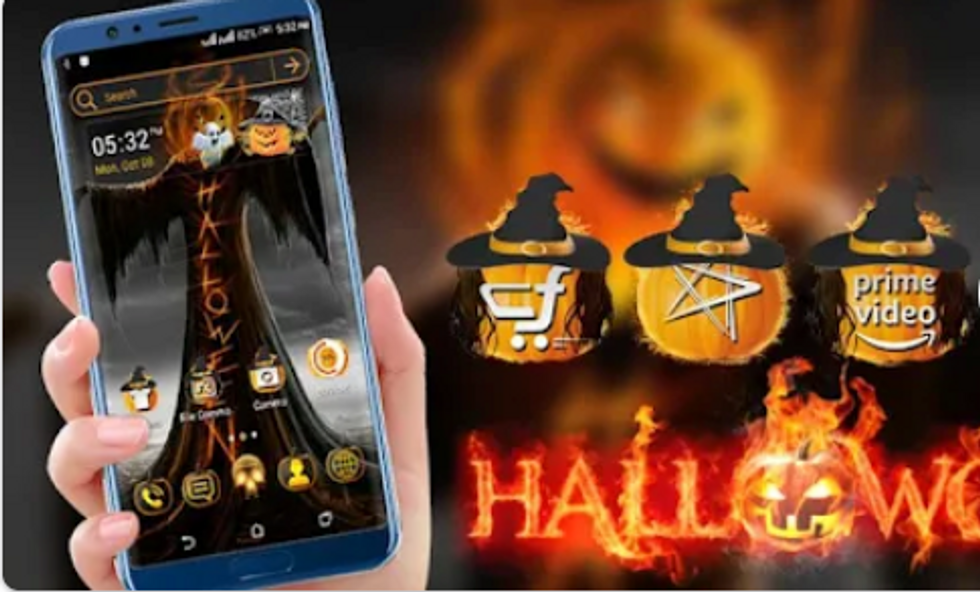 Scary Halloween Launcher Theme app for Android devicesGoogle Play
Scary Halloween Launcher theme app is the perfect scary Halloween app to add to your smartphone. To get this app you need to install CMM Launcher 2018 first. Then you can use Scary Halloween Theme Launcher to make your phone stylish and green natural, neat and cool. The original app icons, clock and weather theme on your phone will be replaced by Scary Halloween Launcher Theme. Users can also get other Halloween themes (Cool Black, Skull) via Google Play.
Zombie Face – iOS and Android – Free, plus in-app purchases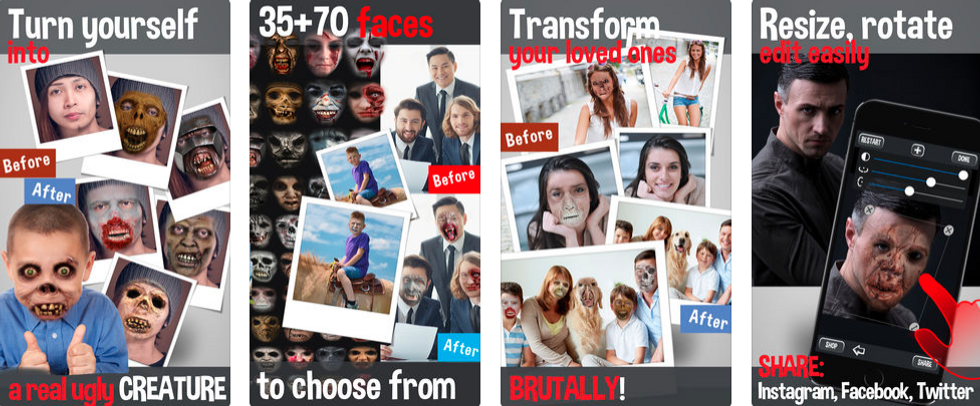 The Zombie Face appAnett Meszaros
The premise here is simple, but well executed. Take a selfie—or choose a photo from your photo library—and then apply one of this app's spooky Halloween faces to your own.
You can adjust the position, size, orientation and opacity of each face to make it look as realistic as possible – and we found that they can look pretty great after just a couple of minutes of work. There are 35 faces to choose from, plus another 50 to unlock through an in-app purchase.
Photos can be shared from within the app, or you can simply take a screenshot, crop the image and send it to your friends. Or maybe update your LinkedIn profile, we won't judge you.
Halloween wallpapers and backgrounds HD – iOS – Free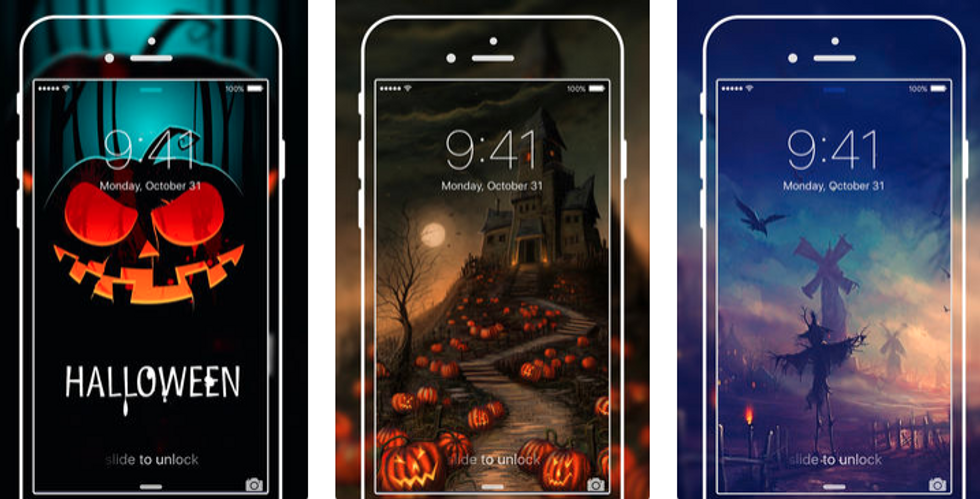 Halloween wallpapers and backgrounds HD appXinmin Wang
This app has a huge selection of HD Halloween wallpapers, screensavers and backgrounds for your smartphone. The collection is easy to navigate and the occasional pop-up ad is easy to dismiss. Photos can be taken on the screen or saved to the camera roll.
Although this app is iOS only, an Android app called Halloween Wallpaper by Pinza offers a similar high-quality collection of images to choose from.
The Walking Dead: Dead Yourself – iOS and Android – Free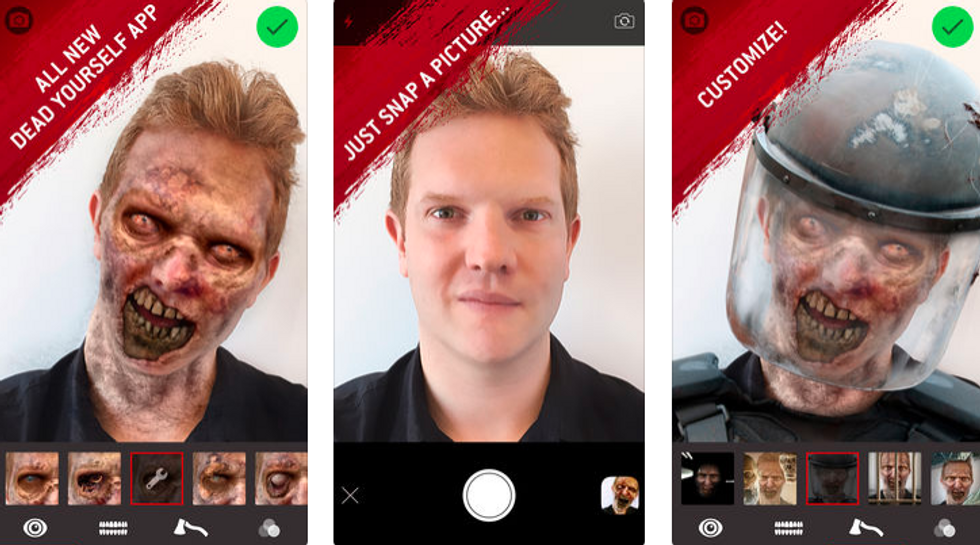 The Walking Dead: Dead Yourself appAMC Network Entertainment
Another gruesome face-swapping app, Dead Yourself does a surprisingly good job of making you look awful. Honestly, we were a little freaked out when the app used a realistic face for our own, complete with animated caterpillars crawling from our eye socket. There is a good variety of faces available, but not as many as in Zombie Face, discussed above.
What sets this app apart from others is how after you take a selfie and use the face of your choice, your photo and head move a bit to make it look real, then graze the screen when you tap it with your finger. It's genuinely quite uncomfortable to watch, in the best possible way.
If the app didn't map your face quite right, you can tweak it to make sure the animated face sits accurately on its own, with features like eyes, mouth and ears aligned. You can even stick a spike through the cheek or wedge an ax in the head if that's your thing.
Spooky Box – iOS and Android – Free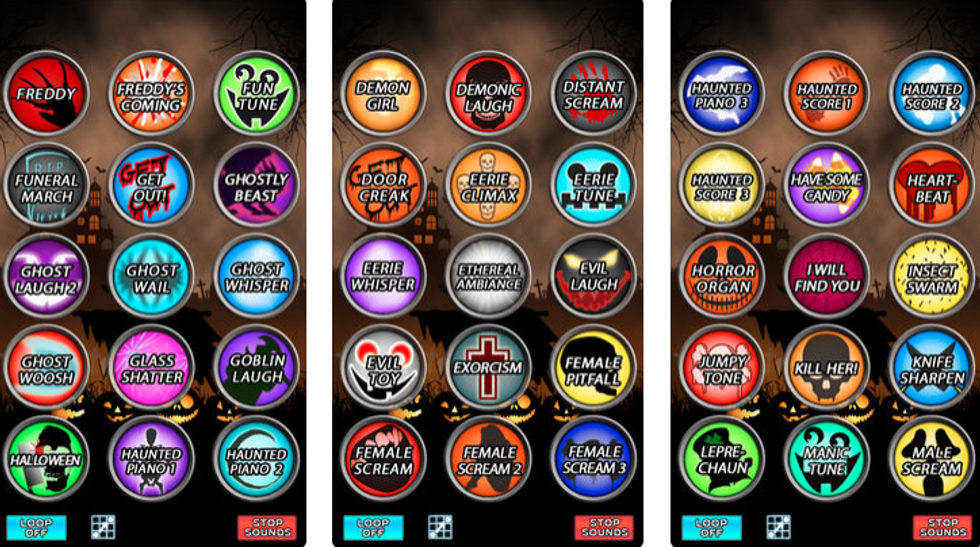 The Spooky Box appCookie Balloon
And finally, because Halloween wouldn't be complete without the sounds of screams, chainsaws, clowns laughing, organs playing and bells ringing, we have a soundboard app.
The app is called Spooky Box and contains 96 different sounds that can be played with a tap, with all bases pretty much covered. There's even a rendition of The Addams Family theme tune; what more could you want?
Ads are kept nicely out of the way and are far less intrusive than on some other apps like this, so you can keep playing your favorite spooky sounds to scare away the trick-or-treaters. Connect your phone to a Bluetooth speaker by the front door for maximum effect.
Anker NEBULA Capsule II Smart Portable Projector, 200 ANSI Lumen 720p HD Mini Projector with Wi-Fi and Bluetooth, Android TV 9.0, 8W Speaker, 100" Image, 5000+ Apps, Movie Projector, Home Theater
From the site's articles
Related articles around the web