Symeres acquires CRO in New Jersey; Cambrex invests $16M+ in Minnesota and Iowa facilities – Endpoints News
Dutch CDMO Symeres has acquired a company to further strengthen its position in the USA.
The company is acquiring Exemplify BioPharma, a CRO that provides drug development, formulation development and CMC services to clients. Exemplify also has an 18,000 square foot facility in Cranbury, NJ where CMC services are performed.
Under the deal, which began talks last year, Exemplify will maintain its management structure for its roughly 20 employees as it moves into Symeres' fold, according to Symeres.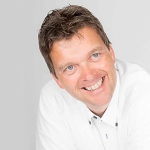 Eelco Ebbers
In another email Endpoints News, Symere CEO Eelco Ebbers said the acquisition was a perfect fit for the company's strategy.
"Our strategy is based on strong organic growth with existing services and websites, supplemented by an active acquisition strategy for complementary services in dedicated areas that are closely related to existing services, or in certain regions. Exemplify's services and expertise fit well with Symeres' existing development services in process R&D and GMP manufacturing."
Ebbers also said that over 40% of the company's business originates from US-based companies, and with the acquisition it can increase support for its US-based customers. To increase its US presence, Symeres already acquired Organix, based in Woburn, MA, earlier this year.
The agreement is expected to close in a few weeks, according to Ebbers.
Cambrex to make more expansions in the Midwest
After limiting an expansion in North Carolina, Cambrex is shifting its focus to the Midwestern part of the United States.
The company announced it is investing $16.5 million in two projects in Iowa and Minnesota. First, the company plans to create a 21,000-square-foot R&D facility in Minneapolis. This will expand the capacity for the development and production of small molecules. The site will be near the Minneapolis-St. Paul airport and will conduct analytical and chemical development for drug candidates. The site will also serve as an extension of Cambrex's facility in Charles City, Iowa. The project is expected to add about 40 jobs to Minneapolis over the next two to three years.
Simultaneously in Charles City, Cambrex is launching a 9,000-square-foot expansion and a 21,000-square-foot renovation project at its API manufacturing site. The Charles City expansion will add a new QC lab and office space, as well as add 40 jobs. The project will also "modernize" the AC and R&D facilities. The Iowa Economic Development Authority (IEDA) has also awarded the company tax incentives and $300,000 in direct financial assistance to support the project.
"Our new facility in Minneapolis will double our analytical and chemical development footprint in the Midwest, providing customers with easy access to state-of-the-art capabilities and top scientific experts. We continue to invest in our US-based footprint to support the demand for API development and manufacturing of high quality, says Thomas Loewald, CEO of Cambrex, in a statement.
ABL initiates strategic partnership with RD-Biotech for production of broader cell and gene therapy
ABL, a French CDMO, has entered into a strategic partnership with another French CDMO, RD-Biotech. The partnership will provide GMP manufacturing for cell and gene therapy.
The deal will see RD's manufacturing services combined with ABL's viral vector production to provide end-to-end services for cell and gene therapy companies. The agreement will allow customers to have the option to use each company as a single provider and work with each CDMO independently.
"ABL's partnership with RD-Biotech is a major step forward to enable our company to roll out our 'Gene to Cell' strategy, aimed at providing all-in-one services to our customers whatever their needs in Adeno Associated Virus-based (AAV) and lentivirus GMP production," Thierry Van Nieuwenhove, CEO of ABL, said in a statement.
The move comes as RD plans to open a new facility next year to produce plasmid DNA and ABL is producing an "in-house AAV platform" along with opening a new facility to produce gene therapy.
Landmark Bio opens new facility in Massachusetts
Landmark Bio has opened a new bio-manufacturing facility in Watertown, MA.
The 44,000 square meter facility will test and manufacture cell and gene therapies made by the company and has eight clean rooms to produce cell therapies, viral vectors, mRNA and lipid nanoparticles. It also has an area for fill-and-finish operations and QC testing.
The facility will also offer services such as drug development, regulatory advice and other support services. It also has around 60 employees currently and will look to grow to 100 in the coming years.
"Landmark Bio is a unique venture that brings together the best of academia, industry and research hospitals to translate cutting-edge research into life-changing therapies," Ran Zheng, Landmark Bio's CEO, said in a statement.
Viatris' Mylan Institutional issues a voluntary recall for intravenous drug
Mylan Institutional is withdrawing its octreotide acetate injection, in 500 ml dosage, from the shelves.
The recall is being issued, according to the FDA, due to a "product complaint" of glass particles in a syringe. The drug was made by Italfarmaco SpA, Italy, and was distributed by Mylan Institutional LLC in the United States between January 11 and June 21 this year.
The drug is used to reduce blood levels of growth hormone and insulin growth in acromegaly patients, as well as treat patients with metastatic carcinoid tumors in certain cases.
While the presence of glass in an intravenous drug can lead to several problems, including irritation, swelling, allergic reactions and microvascular obstruction, the FDA has so far received no reports of "adverse effects" for the recalled drugs.
The FDA encourages wholesalers and retailers to check their inventory to see if the drug lot is in stock or has been distributed.