Roblox: More children say they have seen disturbing content or been abused
Roblox is the most popular online computer game in the UK for under 13s, according to a recent survey.
It's free to use and it's a platform that lets you play millions of different games, or you can build your own game and let others play it.
It is played by more than 25 million children worldwide, and many schools and institutions use it to teach children how to build online games.
But I have seen a worrying increase in the number of children finding disturbing and harmful content on the site.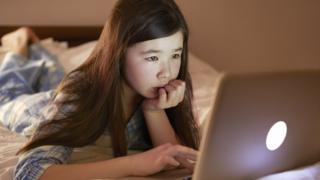 Peter Dazeley
Some children say they have seen inappropriate or upsetting content on the site
The NSPCC and Childline told me that since the pandemic, the number of children calling their helpline with concerns about Roblox has increased fivefold.
And the number of children who need help and support from a trained counselor has doubled.
These are some of the things children have said:
I recently experienced cyberbullying on Roblox. They have said hurtful things like "I know your address", "I know your school", but it happens a lot and sometimes it really gets to me..
I was playing Roblox and I was on a game where you work at a pizza place and two people were pushing girls to do inappropriate things with them and if they did they would get extra money in the game.
I met this user on Roblox when I was, like, 10. He said he was my age (although now I know that was a lie) After a while he asked me to send pictures and if I did he would give me Robux in game – so I sent him some pictures. After that he started asking for more photos and even threatened to post the ones he had if I said no.
On Roblox, anyone can make a game, and that means not all games are nice, friendly, or safe.
It also means that anyone in the world can play with you online, and those people aren't always your friends.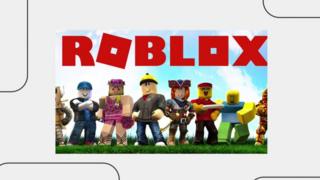 I visited some children at a primary school in Essex who told me that although they love playing the game, they often see inappropriate things.
They also say that they have been scammed, which means they have lost money in the game.
Here's what they told me:
They took away all my pets and then kicked me from the server.
I was basically friends with someone in Roblox but they scammed me and took all my stuff and it made me very sad.
They said if I traded them for my best pet, I would get my dream pet, and I never did.
Childline has told me that the increase in children being upset or injured on Roblox may be due to more children playing the games since the pandemic.
But it also means that children see more content that upsets them.
Hannah, from Childline, says if you see something that worries you on Roblox, tell a trusted adult or friend, and you can also call Childline for advice about what you're experiencing.
But unfortunately, these security measures do not prevent all the harmful content from being on the platform in the first place.
And with new games being created every day, it's very difficult for Roblox to check everything.
Childline wants the government to make stronger rules for internet sites so that they cannot put bad content on websites for children.
But until that happens, there is a risk that you may see content that is unsafe.