It may be considered one of the frontrunners today, but Xbox didn't join the console wars until 2001, well after Sony, and some time after Nintendo. However, Xbox's initial splash was so big that the wave has carried the brand to where it is today, even despite some misfires along the way, and one of the company's biggest misfires was Xbox One.
Launched on November 22, 2013, the Xbox One has had a rather tumultuous history. While the Xbox One certainly isn't considered a failure, there's no denying that it didn't quite live up to Microsoft's or fans' expectations, with some terrible pre-release marketing, a lackluster lineup of console exclusives, and barely any features that set it apart stand out from the competition. The Xbox One was a bit of a disappointment all around, and its launch day was a sign of things to come.
RELATED: Fallout 76 Features That Could Return in Starfield
Highlights of the Xbox One launch lineup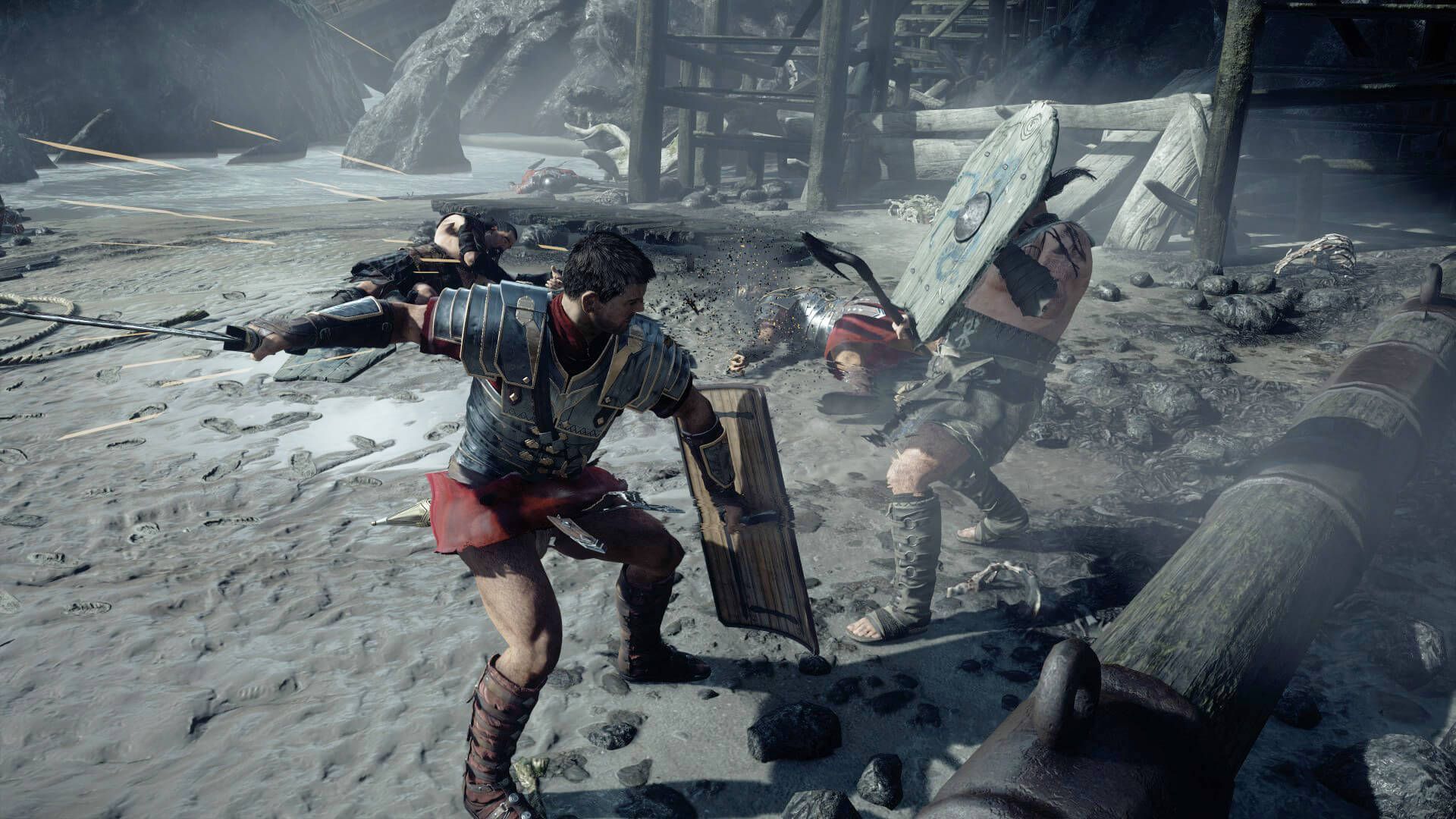 Assassin's Creed 4: Black Flag
Battlefield 4
Call of Duty: Ghosts
Crimson Dragon
Dead Rising
FIFA 14
Fighter Within
Forza Motorsport 5
Just Dance 2014
Killer Instinct
LEGO Marvel Super Heroes
LocoCycle
Madden NFL 25
NBA 2K14
NBA Live 14
Need for Speed ​​​​Rivals
Powerstar Golf
Ryse: Son of Rome
Skylanders: Swap Force
Xbox Fitness
Zoo Tycoon
Zumba Fitness: World Party
While cross-generational gaming has been a thing since Nintendo's first consoles, the Xbox One and PS4 brought them back in full force. Xbox One's launch lineup in the US is filled with cross-generational games. While these games are technical improvements over their previous-gen counterparts, they're not fully-fledged next-gen experiences, and they did little to convince early adopters that they hadn't just wasted their money. Assassin's Creed 4: Black Flag, Battlefield 4and Call of Duty: Ghosts are all prime examples of this glut of cross-generational games at the launch of the Xbox One, and while they looked better and ran better, there's no getting around the fact that they're the same experiences as their Xbox 360 counterparts .
The disappointment only continued when players got their hands on a handful of games that were actually brand new and exclusive to the Xbox One. Forza Motorsport 5 was set to be the pinnacle of the series prior to launch, but upon release fans found it incredibly disappointing, lacking much of the variety and content they had come to expect from the series. Crimson Dragon was another huge disappointment, with fans hoping it would be the spiritual successor to Panzer Dragoon that it was marketed to be, but was let down by the absurd implementation of microtransactions.
Fortunately, the Xbox One wasn't without a handful of solid day-one games. Dead Rising 3 was a good entry in the popular zombie hack-and-slash series, with a large number of on-screen enemies showing off the Xbox One's processing power. Killer Instinct was a surprisingly great fighting game that revived a long-dormant franchise for a new age. And Ryse: Son of Rome may not have been the big killer app it was expected to be, but its visuals and atmosphere are still impressive today, ten years later. Unfortunately, the lack of console exclusives will only be a sign of things to come for the Xbox One.
In a bizarre move, Microsoft also forced early adopters to buy the brand new iteration of Kinect along with their Xbox One console, citing that the console simply wouldn't work without it. As you'd expect from the notoriously terrible peripheral, the Kinect gave the Xbox One some of the worst titles on launch day. Fighter Within is still considered one of the worst games ever made for the console with a disgustingly low 23% on Metacritic. The vast majority of the Xbox One's launch lineup featured some form of Kinect integration, and critical reception across the board was poor, with critics at best saying the integration simply felt unnecessary, and at worst claiming that it ruined the whole experience. Overall, the Xbox One didn't have a big launch and it just continued to go downhill for the console.
MORE: Xbox One: The 23 best local four-player games you can play right now