One of the best aspects of Overwatch has always been its wealth of heroes with deep, intertwined backstories and unique abilities, representing diverse backgrounds and cultures that shape the game's history. Legendary canonical events like the Junkertown Heist and the feud between the Shimada brothers are stories we know about but have yet to experience.
Related: The Best Christmas Gifts for Overwatch Characters
Wouldn't it make sense that spin-off games about some of Overwatch's most beloved characters would be the best way to experience their defining moments? While there's no indication we'll see any spin-offs, it's fun to theorize what characters and types of games mightis made with everything we know about our heroes.
10/10

Widowmaker: The world's deadliest sniper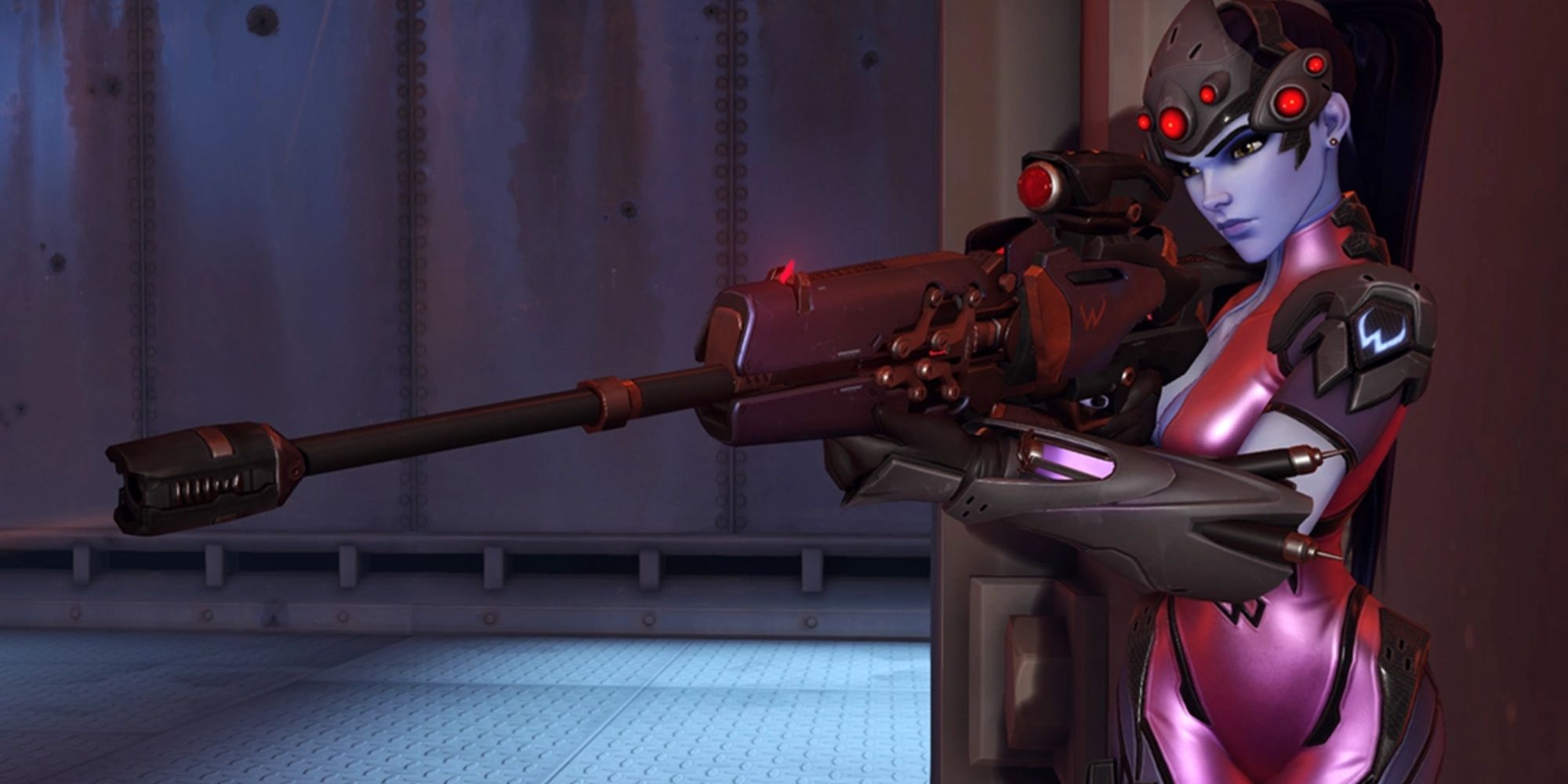 Widowmaker has arguably the most tragic backstory of all the heroes. Former wife of an Overwatch agent, Amélie Lacroix only cared about her husband and ballet. That is until she was kidnapped by Talon and essentially turned into a sleeper agent through reconditioning, killing her husband in the process.
A title centered around her earliest days as a Talon operative as she came to terms with her husband's death and her killer abilities would be an emotional whirlwind of a game. It can focus on stealth and stealth missions like the main game, mirroring experiences like Sniper Elite and Hitman.
9/10

Junker Queen: Wastelander Turned Monarch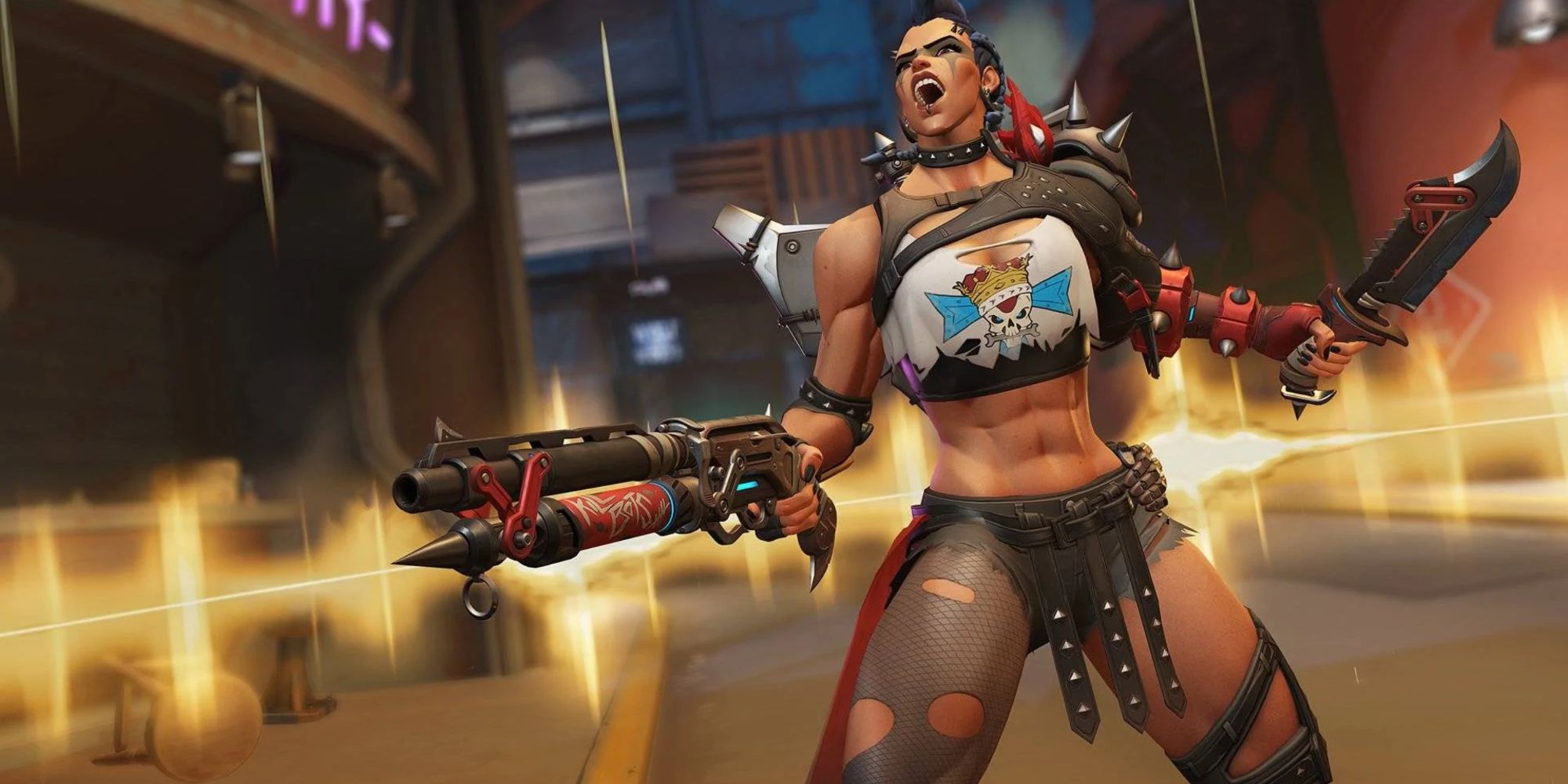 When Odessa "Dez" Stone defeated Mason Howl, the reigning Junker King, in the reckoning, she became the new ruler of Junkertown. As a new hero introduced in Overwatch 2, Junker Queen's story is still relatively new to us and worth exploring. With great power comes great responsibility, and ruling a place like Junkertown requires diplomacy, knowledge and total mayhem.
Related: Overwatch 2: Characters that combo well with every tank
We could see an action-adventure FPS game with RPG elements where players would manage the city's resources, upgrade and improve them over time. The game could have a Borderlands or Mad Max feel, with appearances from Junkrat and Roadhog.
8/10

Junkrat And Roadhog: Our favorite duo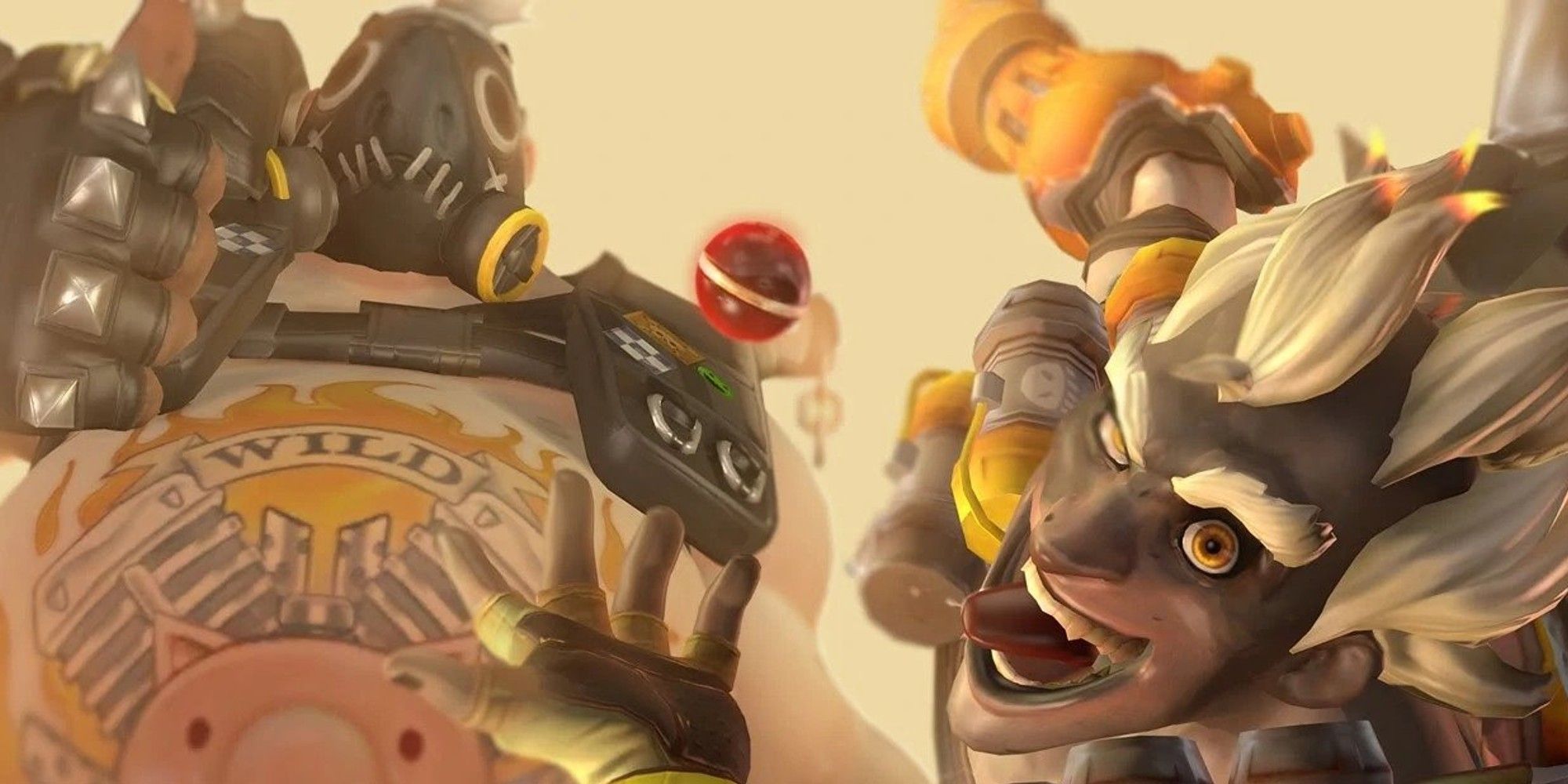 Because you can't have one without the other, Junkrat and Roadhog are beloved by fans for their abilities and downright badass attitudes. Their heist to steal Junkertown's treasure cache is one of the better maps in Overwatch and would be exciting to play out in a spin-off that could see our crime duo become the Junker Queen's top enemies.
Again, a Borderlands-Esque game would be a ton of fun and could be an open FPS with the Junker Queen as the game's main nemesis.
7/10

D.Va: The MEKA team's top pilot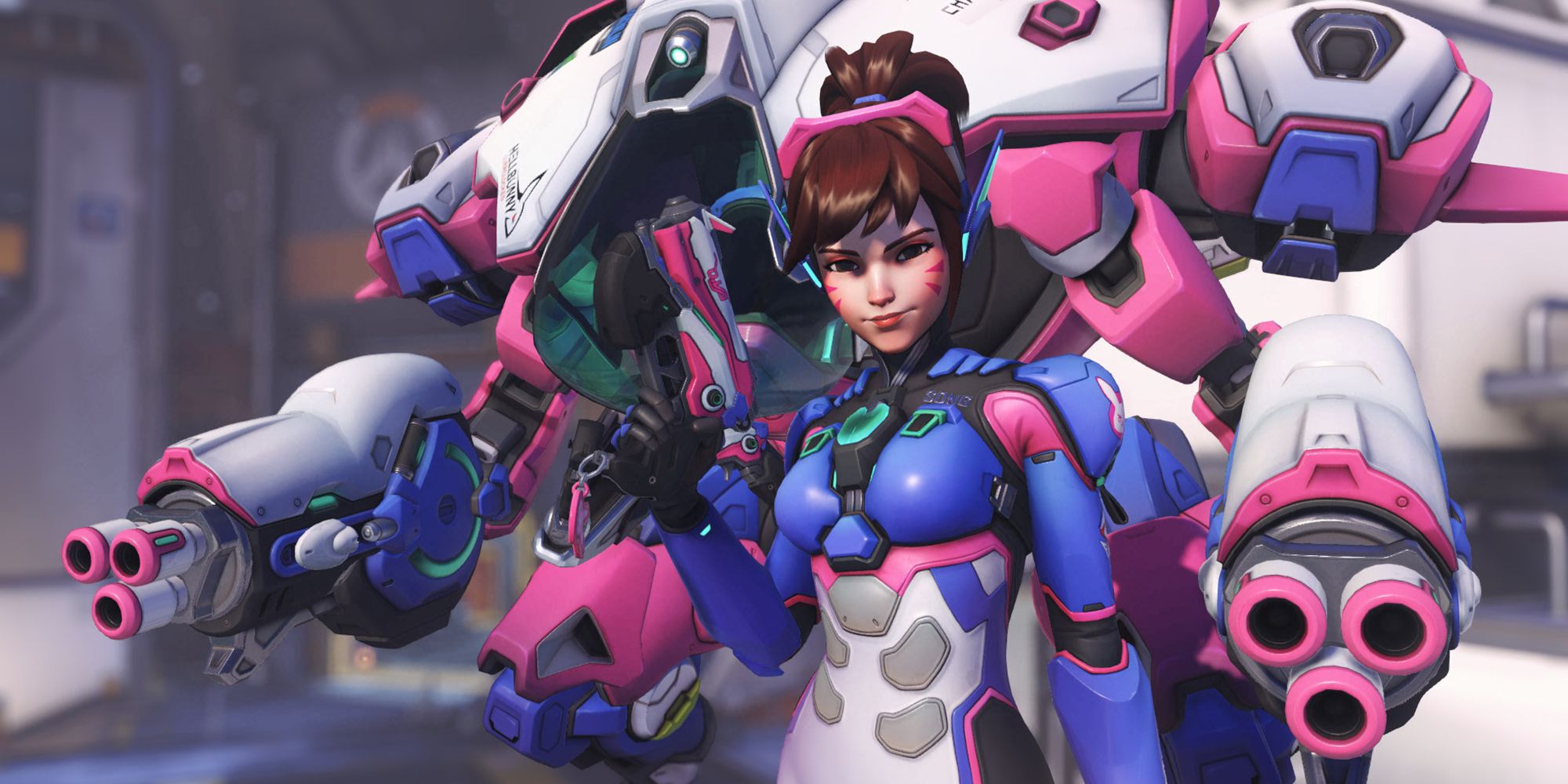 As South Korea's talented MEKA pilot and professional game master, D.Va, also known as Hana Song, is known for her elite skills and extraordinary feats, which include single-handedly defending her country. She's long been a favorite Overwatch hero, but we've yet to see any of her teammates join Overwatch.
Related: Overwatch 2: D.Va Hero Guide
However, we have seen D.Va in action with the other four members of the MEKA Squad in the Overwatch New Blood comic. So the idea of ​​a mecha game similar to Daemon X Machina or even the Armored Core series with a strong story around D.Va and the MEKA Squad would be a huge hit if done right.
6/10

Genji And Hanzo: The Downfall Of The Shimada Clan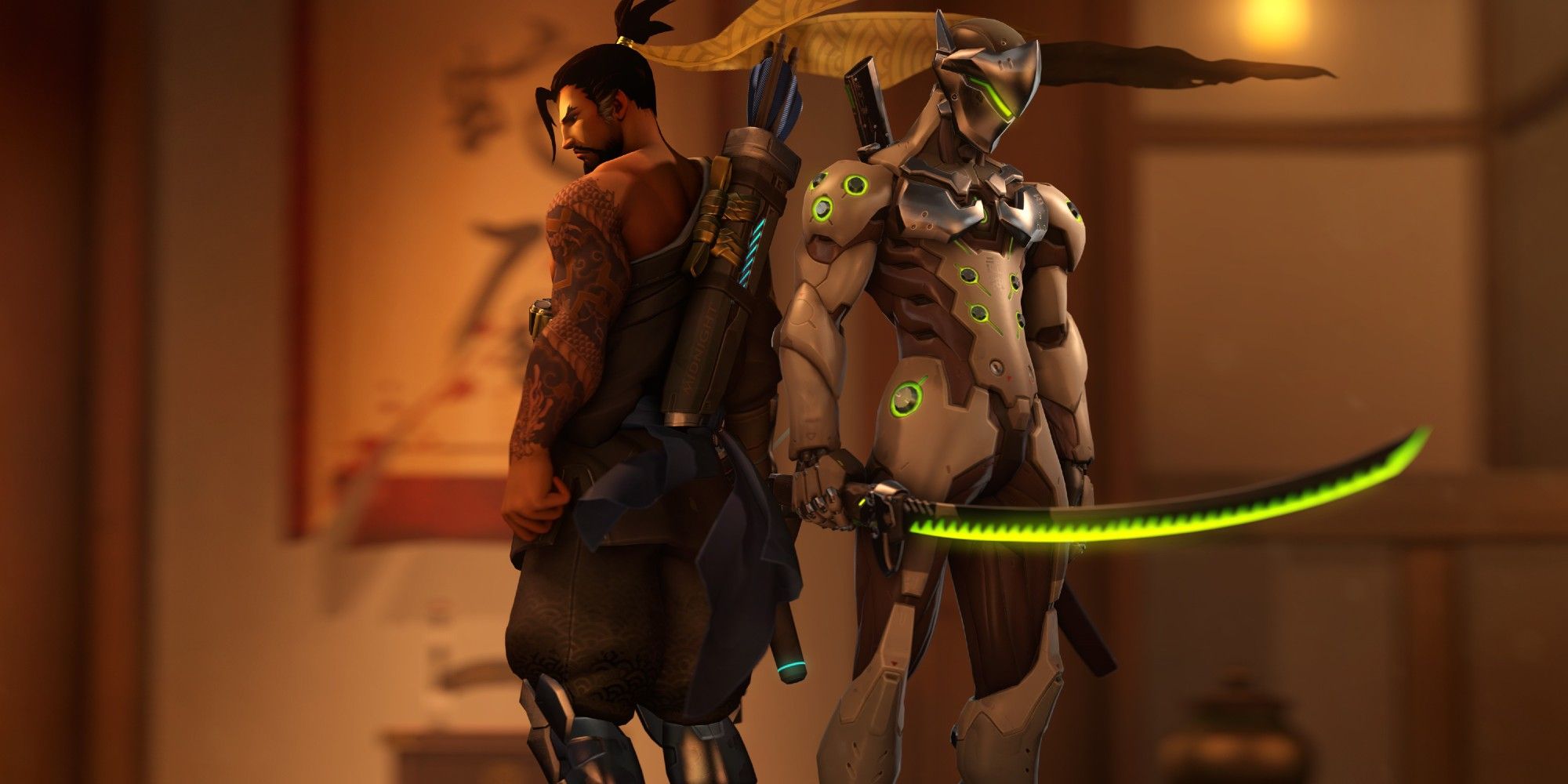 The Shimada brothers went from family to bitter enemies after the death of their father and clan leader. Both popular Overwatch characters have tragic, intertwined backstories involving Hanzo killing Genji, who survives thanks to the cyberization of his body. While Genji dealt with the betrayal of his family and his new life, Hanzo left the clan and became a ghost, disgusted by his brother's death.
A spin-off game with two points of view from each Shimada brother would be an emotionally rewarding story and could feature stealth gameplay similar to Sekiro: Shadows Die Twice with elements of Ghost of Tsushima. Additionally, the game will likely feature Kiriko, whose mother is a swordsman who trained both brothers.
5/10

Winston: Mild-mannered scientist … and gorilla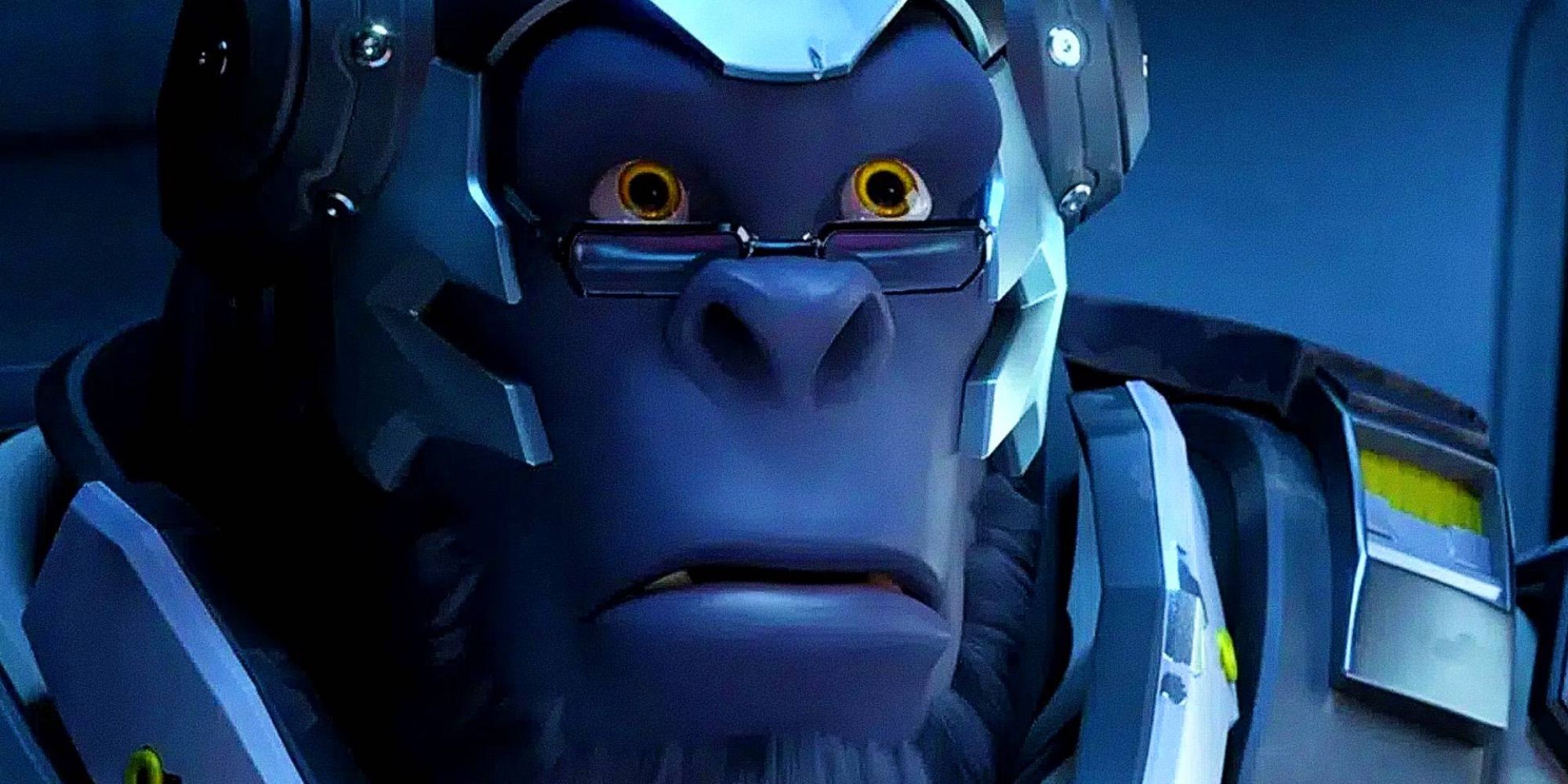 As the genetically engineered brain gorilla, we all know that Winston was the driving force in bringing the gang back together. Although we are familiar with his story, it could be interesting to explore it in a spin-off game.
Since Winston grew up on the Horizon Lunar Colony and spent his younger years assisting in experiments with Dr. Harold Winston, a puzzle similar to the style of the Portal series could be the perfect way to learn more about his upbringing and what led to rebellion in the colony.
4/10

Zarya: Maintain strength and honor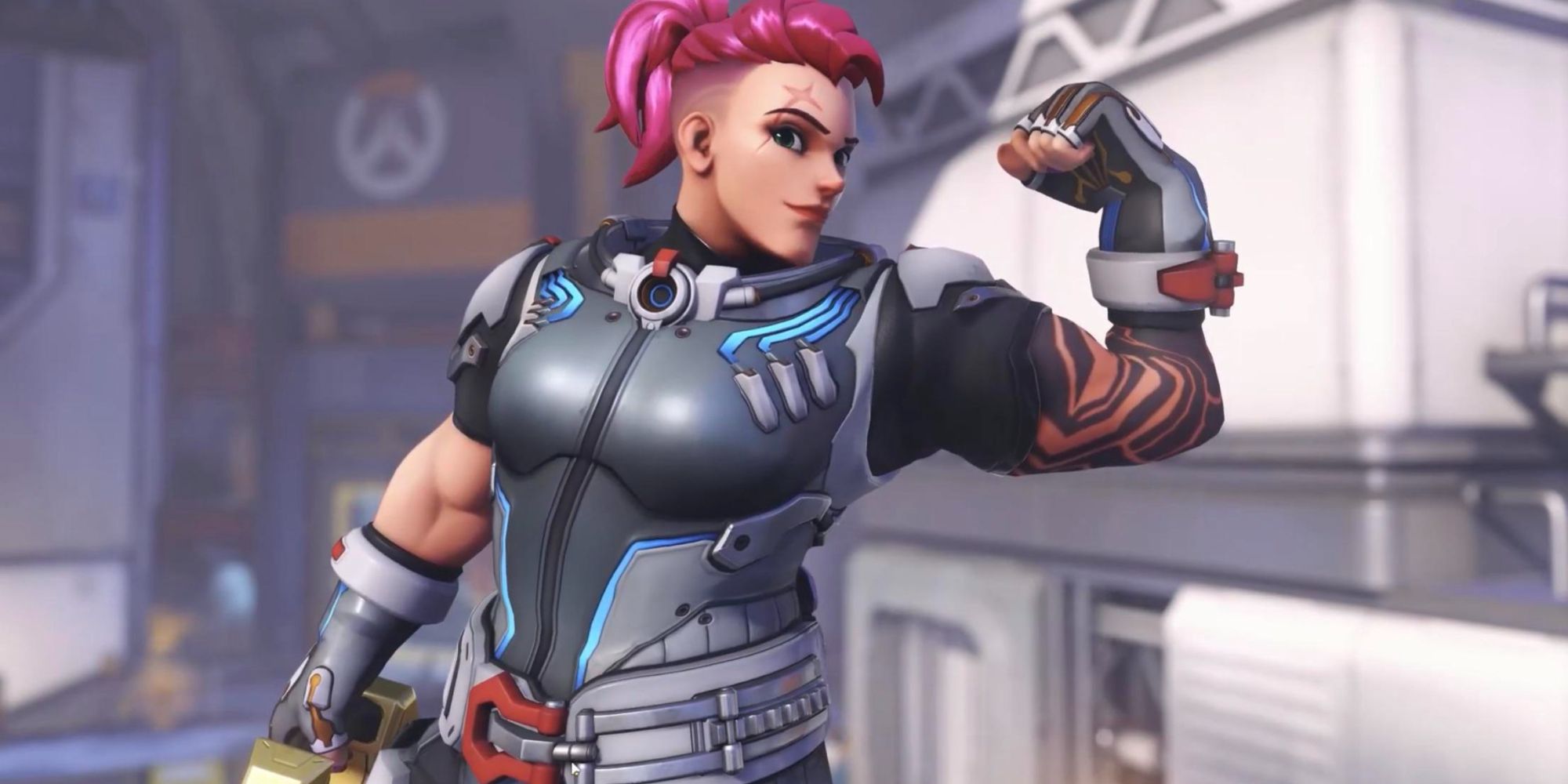 With Zarya's unique skills and her infamous battle with Sombra, a spin-off centered around the Russian strongwoman could be possible. The game may take inspiration from the Metro series and feature her mission to bring Sombra to justice using an omnic called Lynx Seventeen.
Related: Overwatch 2: Best Easter Eggs
We will also learn more about Zarya's life before Overwatch and experience Russia during the Omnic Crisis. A sports game centered around Zarya's weightlifting and bodybuilding prowess is another option for a fun title and could feature the ability to train with the mighty hero.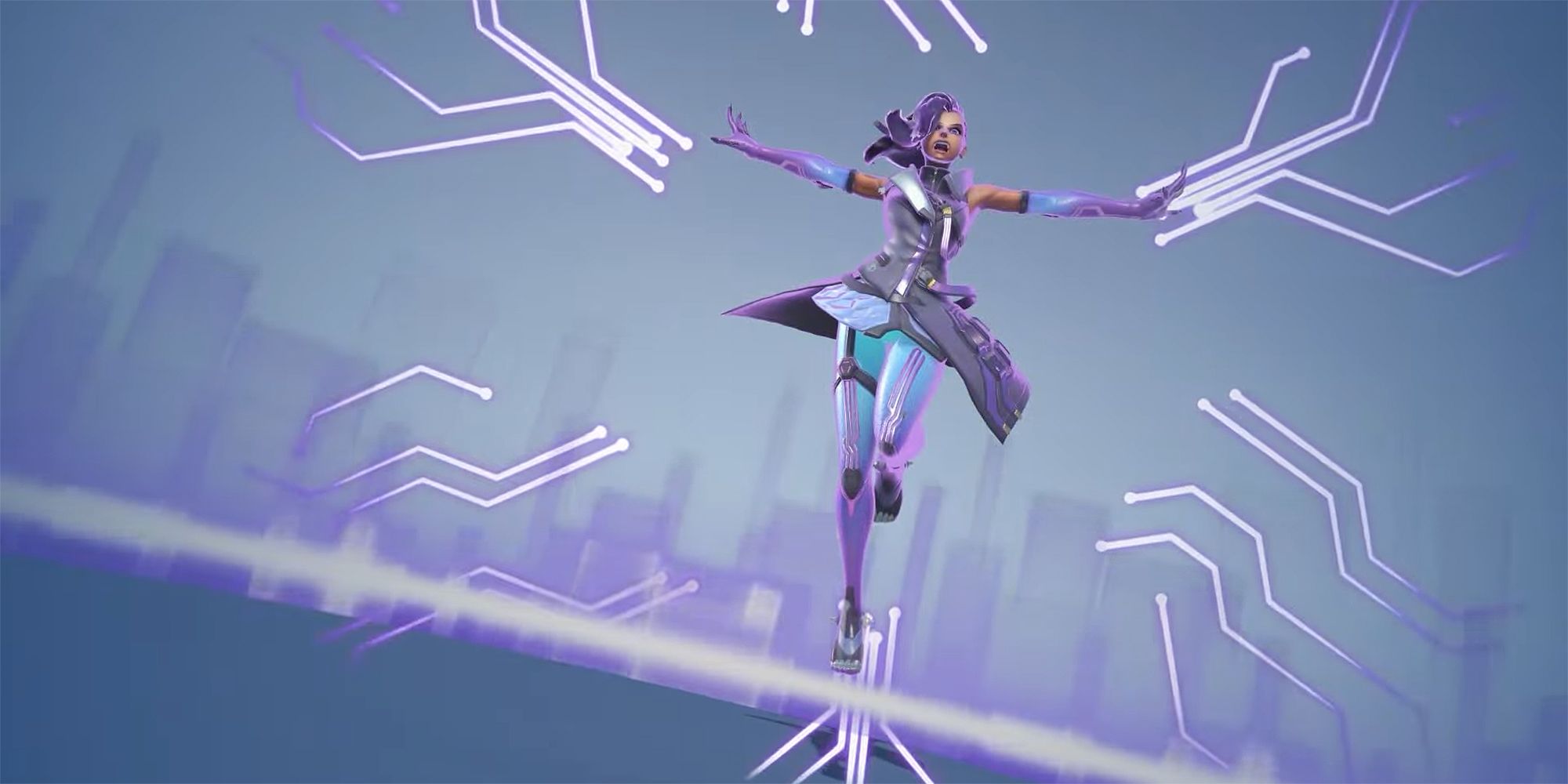 Sombra, formerly known as Olivia Colomar, originally started out in the Los Muertos gang in Mexico before becoming entangled in a web of "global conspiracies."
With the popularity of stealth hacking games like the Watch Dogs series and Cyberpunk 2077, a spin-off game covering Sombra's gang life and their revolution against the government would be an engaging entry into the Overwatch universe. The game could delve into how Sombra learned to program and hack, and it could potentially introduce characters from the Los Muertos gang.
2/10

Lúcio: Changing The World one stroke at a time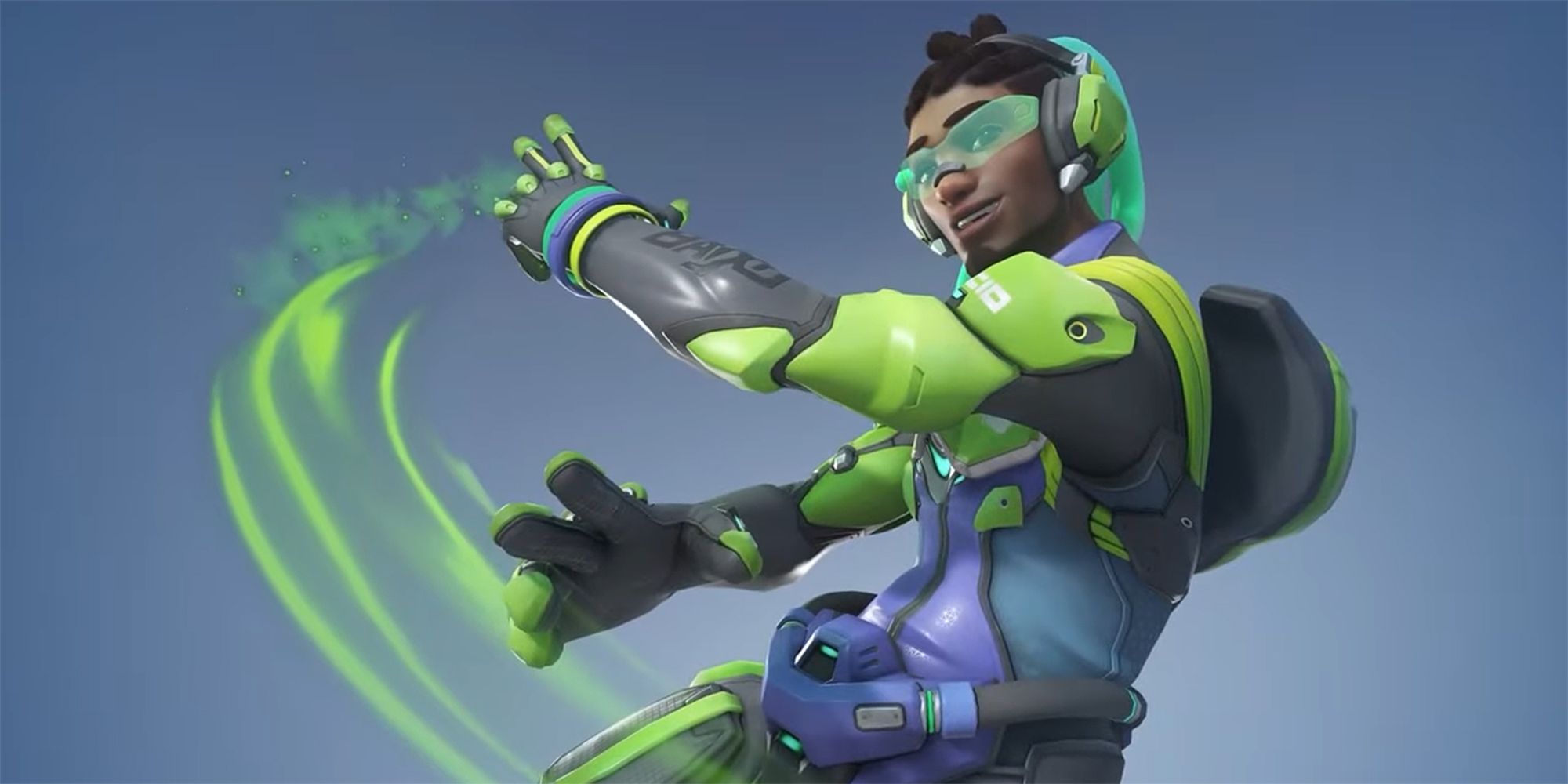 Growing up poor in the Rio favelas, Lúcio's rise to fame and power started with his love for music, performing around Rio de Janeiro as an underground DJ to help people overcome their problems after the omnic crisis.
Lúcio technically already has a spin-off game – Lúcioball. It's essentially a mix of Rocket League and soccer and is only available during the Summer Games event. However, there might not be enough there for a full game version. Another idea could be a rhythmic experience with exclusive music, and an element of simulation management titles as players steer Lúcio's path to stardom.
1/10

Reinhardt: A Knight Of Old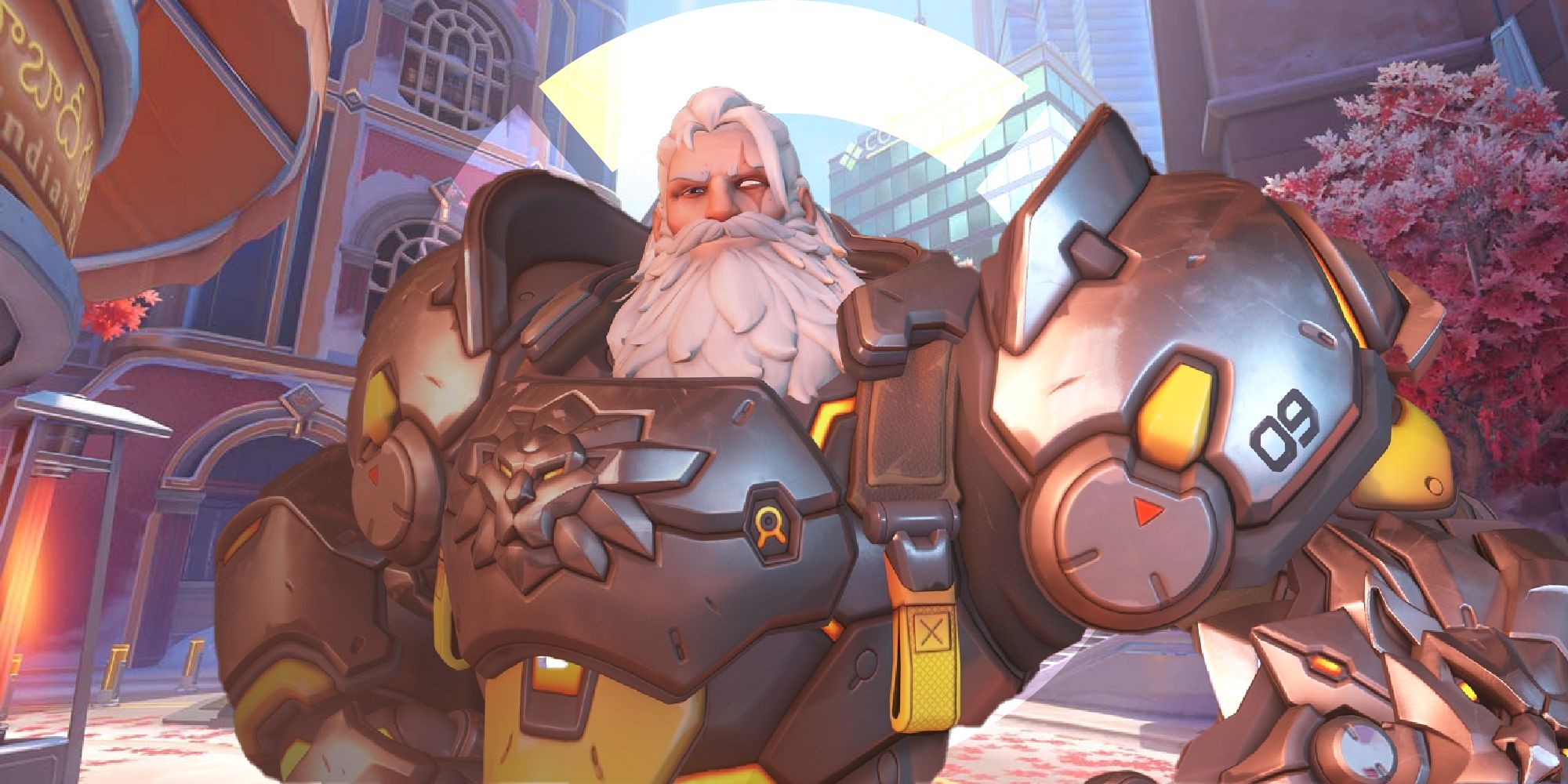 The Overwatch animated film "Honor and Glory" remains one of the best cinematic origin stories of any Overwatch hero. We describe a young Reinhardt as a member of the Crusaders, and we see his mentor die at the Battle of Eichenwald, and this new depth to the larger-than-life hero immediately solidified Reinhardt as a fan favorite.
A spin-off around his early days with the Crusaders, or even as a veteran working with his squire Brigitte, would be a great addition to the series and could emulate something like Warhammer: Vermintide 2 in terms of gameplay and aesthetics.
Next: The hardest achievements to unlock in Overwatch 2