McLaren to run 'game-changing' dynamic branding in Austin
McLaren will run dynamically changing brand technology it describes as "a game-changer" on its cars during Friday practice for the rest of the Formula 1 season, starting with this weekend's United States Grand Prix.
McLaren has agreed a multi-year deal with British company Seamless Digital to use the technology, which allows the branding or messages on the panels next to the cockpit opening to change while the car is driving.
Although it is being used on an experimental basis this season, initially using logos related to Google's collaboration with the Android brand as one of those powered by the technology, it is hoped that its use can be expanded in the future and also distributed in McLaren's wider racing portfolio before F1.
"We are delighted to be working with Seamless Digital to debut one of the most exciting innovations in digital advertising technology," said McLaren Racing's Managing Director, Brand and Marketing, Louise McEwan.
"Being able to rotate different brands on our cars is a game changer in this area and we look forward to seeing the impact this has on the wider industry."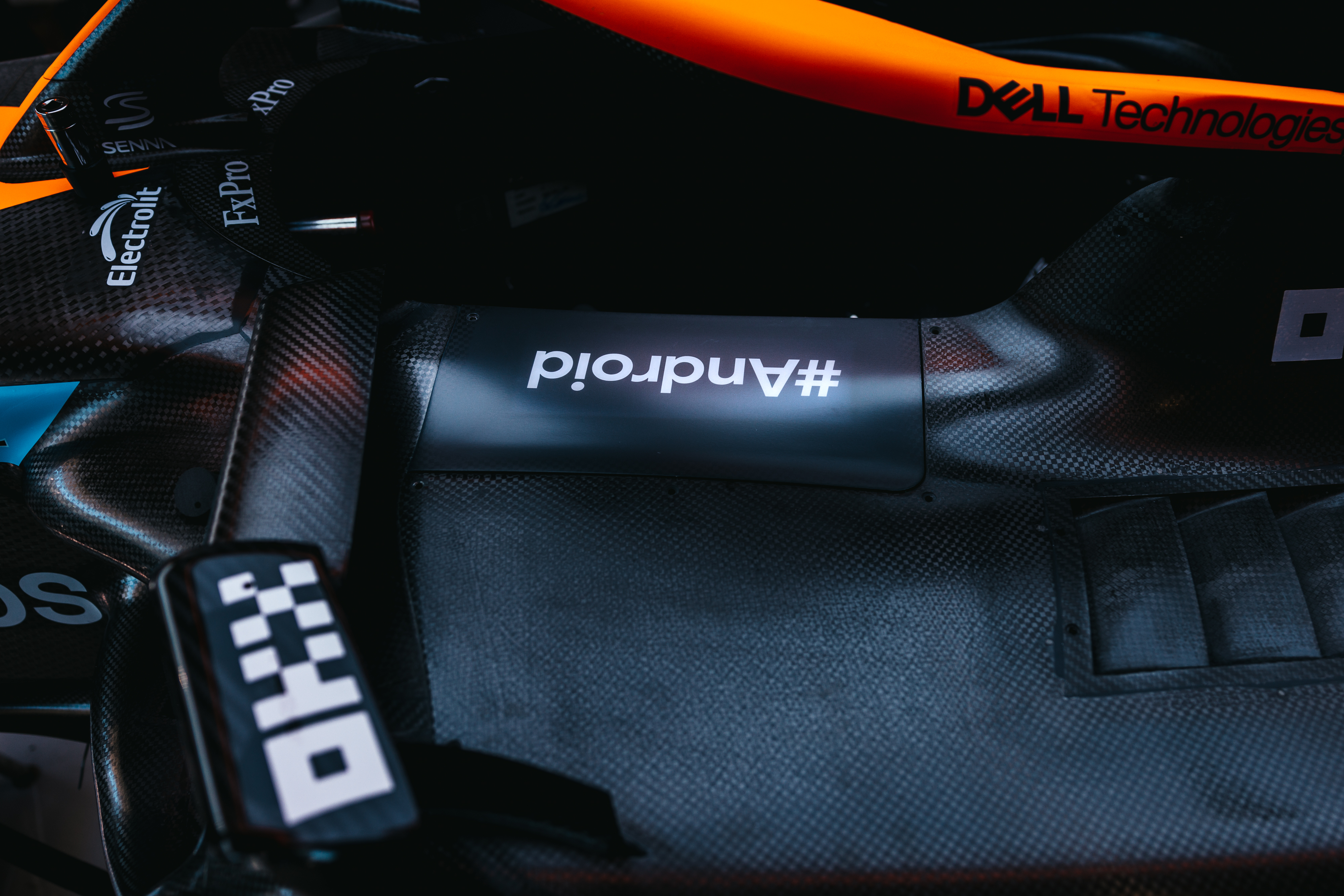 The system being tested weighs around 200g in total, although this is likely to drop in the future and will also vary depending on where on the car the technology is used. A version has also been developed that can run on driver's helmets.
The ability to dynamically change the logos on a car will allow teams to run a wider range of branding on cars over the course of the weekend, and potentially also have certain situational messages – for example if the race is under safety car or while in the pits. This creates exciting commercial opportunities and the hope is that this will create new opportunities for car branding in the future.
"We are excited to unveil this technology that represents the next step in the future of motorsports marketing," said Mark Turner, Founder and CEO of Seamless Digital.
"Being able to change branding in real time on a Formula 1 car will provide greater flexibility and value to teams and partners. Our technology enables more creative options for brands to communicate situationally relevant messages.
"We have found the perfect partner in McLaren who shares our ambition to innovate and break convention as pioneers in technology. We believe this is just the beginning of flexible car brand and motor racing resources.
"By ensuring the technology works on a Formula 1 car, we have already taken the toughest place to innovate and are set to disrupt advertising across F1, motorsport, golf, American sport and ultimately, wider more mainstream use."
Thank's for your feedback!
What did you think of this story?