Loramie struggles to stay clean … keeping Anna at arm's length
It wasn't their prettiest win, but it was a win. Fort Loramie struggled on both ends of the floor, but did enough to get past Anna and remain undefeated.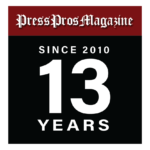 Fort Loramie, OH – At times it looked like the basketball equivalent of 'connect the dots', where you move things around and see what you come up with – totally unpredictable.
Shaking your head, in fact, as Fort Loramie coach Carla Siegel tried to explain how her undefeated Redskins (11-0, 6-0 in SCL) somehow got past Anna (6-6, 2-5 in SCL) on Thursday night , 38 -32, to remain undefeated atop the Shelby County League standings.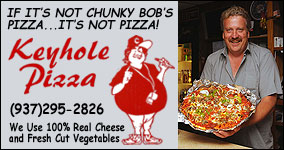 Siegel has seen it all during three state championships and 502 career wins at Loramie, acknowledging at the end … "we're going to have to play a lot better if we're going to be Ottawa-Glandorf on Saturday."
The Redskins were flat on defense … stagnant on offense. They looked sluggish trying to apply their usual pressure to the basketball. They missed more rabbits at the edge than Elmer Fudd. And they shot a lousy percentage in the fourth quarter from the foul line that would have provided some cushion and salvaged a modicum of confidence for the weekend.
Explanation?
"Anna is not a bad team, they were 6-5 before tonight and they work hard. But we pride ourselves on playing defense and our half-court defense was non-existent tonight," Siegel said flatly. "I didn't like our ball pressure, our rotations, how we caught … we let them dribble out of it, let them dribble through it. When you pride yourself on defense and don't do that, everything else crumbles."
How bad was it?
Loramie missed the first three shots of the game, all within five feet of the basket, and was unable to get a rebound from any of the three. Anna claimed the ball and sprinted to the end of the field, where they didn't score…but more importantly, when they had the ball, Loramie couldn't score, either. It took Loramie three minutes to finally get a shot down, Anna conveniently played down to the same level of execution, and the two teams were tied 8-8 at the end of the first quarter.
"I don't know if the girls felt pressure or what," Siegel added. – We just never got it done.
The one notable exception, and indeed their savior, was Avery Brandewie, who somehow plowed through the muck to score 11 first-half points and give the Redskins a solid 20-13 halftime lead.
They got it going in the third quarter, scoring on a pair of empty possessions by Anna to go up by 12 points, but a pair of three-pointers by Anna's Taylor Poeppleman, her only buckets of the game, quickly regained the lead. down to single digits. Loramie's Skylar Albers came alive, scoring 7 points on a pair of baskets and a three-pointer, and the 'Skins led by ten, 31-21, after three.
Still, they couldn't pull away from the Rockets, who didn't have a player on the floor taller than 5'9″. And while Loramie continued to play braille basketball in the fourth quarter, Anna's Ava Reed (four free-throw points) and Brenna Cobb's pair of buckets provided enough offense to keep the Rockets within a 3-pointer to really make it interesting.
Compounding matters, the Redskins made just one of nine attempts from the foul line in the final eight minutes…to play right into a possible Anna comeback attempt. The Rockets fell short, despite outscoring Loramie for the period, 11-7.
"They never gave up," Rockets coach Randy Huber said. "Loramie is so talented, but our girls kept chipping away."
Anna had seven different player scores, led by Brenna Cobb's 11 points. Taylor Poeppleman had 6, and Jadyn Huber and Ava Reed each had 4 points to pace the Rockets' scoring.
For Loramie, Avery Brandewie made the most of his 11 points in the first half, finishing as the game's leading scorer with 15 points…15 points that made all the difference in the 'Skins remaining undefeated and keeping their 55-game home winning streak intact. Skylar Albers added 9, Ava Turner had 8, Victoria Mescher had 4, and Summer Hoying finished with 2 points.
"I thought we had turned a corner on working together, making that extra pass and doing the things that make us the best," Siegel surmised before leaving the gym. "Tonight we used people who did, 'I'm going to do what I need to do to score,' and we're not efficient that way. We talked about it at half-time – made the extra pass and drove through the attack – but we were just stagnant. Our half court defense was poor and our half court offense was stagnant. We weren't efficient and we weren't consistent.
"But here's the thing. We came out with a win."
A win, and hopefully plenty of motivation to improve before Saturday when Ottawa-Glandorf (9-2) comes to town for an afternoon matinee.
"They're a phenomenal team," says Siegel. "They play nine and they are very reminiscent of my team two years ago – full court pressure, running, transition baskets. We have to play a lot better than we did tonight.