J Balvin launches new bilingual Mental Health App Oye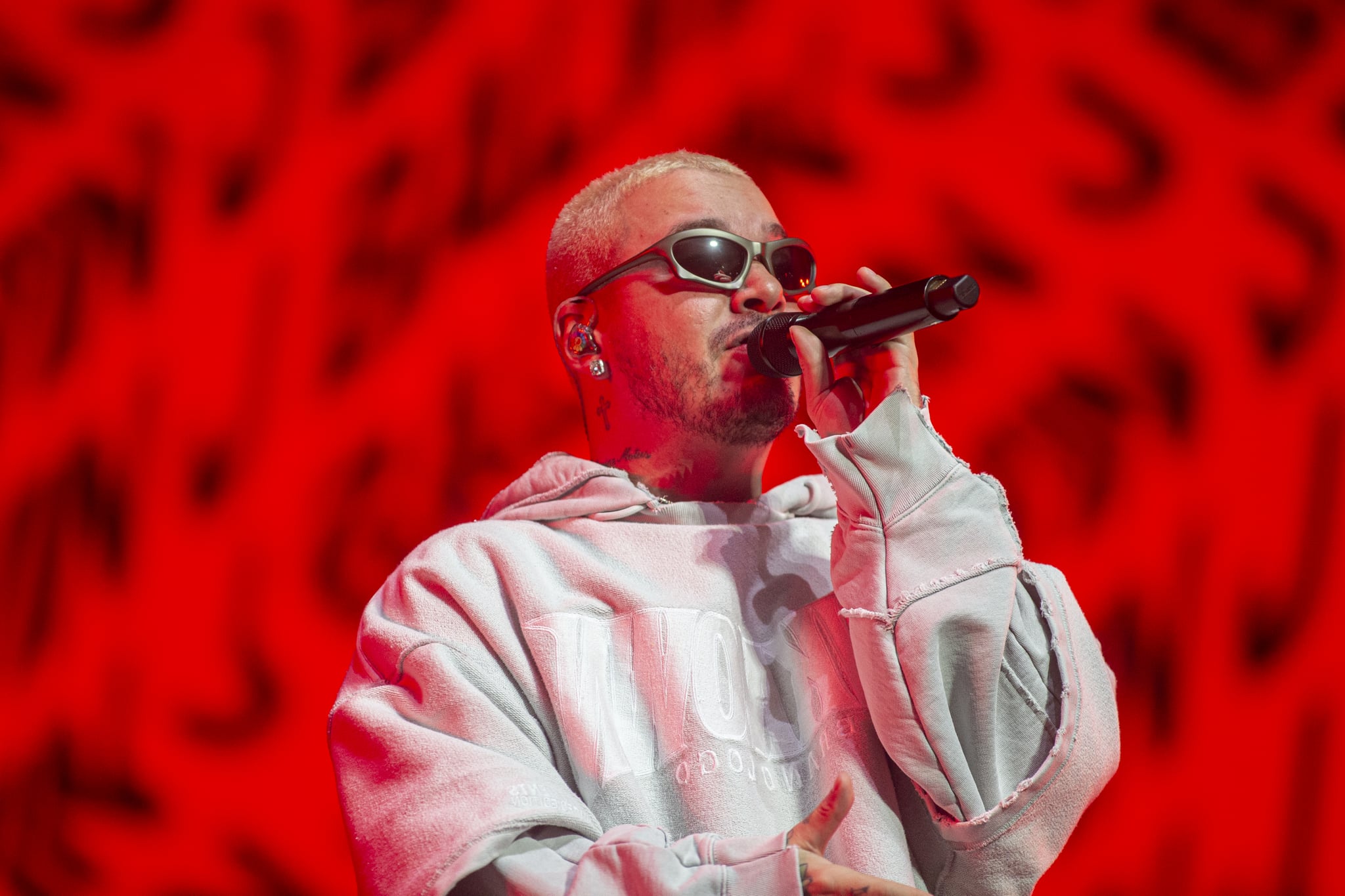 Over the past few years, J Balvin (José Álvaro Osorio Balvin) has openly shared his struggles with mental health. It began with a series of videos he first shared on Instagram Stories in 2020 and in his Amazon Prime documentary, "The Boy From Medellín," where he gets candid about his chemical imbalance and how he deals with anxiety and depression. Not only has Balvin been open about his own personal journey, but he has also become an advocate for destigmatization and normalizing conversations around mental health and therapy in Latinx communities. In 2020, he teamed up with Deepak Chopra to launch Renew Yourself: Body, Mind and Spirit, a 21-day free meditation in both English and Spanish. Earlier this year, he announced that he would partner with NBC News Studios to host a new six-part docu-series titled "Gente Sana" with Exile Content Studio for release on Peacock. So it makes sense that he's now using his platform to help people find the help they need to get better. Last month, the Grammy Award-winning artist launched Oye, the first-ever bilingual wellness app for the Latinx community with a mission to "empower Latinx and Gen Z youth to learn how to feel better, unlock their creativity and transform feelings through creative actions."
Balvin, who serves as the app's chief dreamer, was greatly inspired by his own experience overcoming mental health challenges by leaning into creativity. The app, built by Latinx creators in both Spanish and English, offers a wide range of offerings, from emotional check-ins to useful creative exercises. Also on board and heavily involved in the project is Balvin's manager, Fabio Acosta.
"José learned that it was possible to feel better and be creative again through important wellness practices like meditation, movement, and connection, alleviating his previously experienced anxiety, depression, and burnout," Acosta tells POPSUGAR. "When he started sharing his story of his mental health struggles and proactive meditations with the world, many of his fans resonated with him. This struck a chord with José, making him realize the importance of creating a safe space where people can't just exploit the community to feel better, but also use the collective, shared feelings to fuel positive, creative action – just as José used his own experiences to inspire the creation of Oye. As his leader, I believe that by incorporating creative wellness practices into his daily life and incorporating these practices in a community sense, as a larger team, we have discovered that they bring emotional and mental balance – allowing us to act harmoniously with ourselves and with others."
During the fall of 2020, in the midst of the pandemic, Acosta connected with Isaac Lee of Exile Content to pitch Balvin the concept of creating a mental health app. "We then partnered with Mario Chamorro, Oye CEO and co-founder, and Patrick Dowd, Oye COO and co-founder, to build the team and bring the brand product vision for Oye to life," says Acosta. "From the start, it has been incredible to see how all the partnerships that José has built as a musical and cultural icon come together to support him in his endeavor as well, follow him into the world of technology and support his vision for well-being Impact. Both on individual – and organizational level, people understand the importance of what José is doing – exponentiating the purpose of Oye and multiplying the impact. We are very grateful."
"Unlike other wellness apps on the market today, Oye aims to connect a diverse and global audience, spanning not only generations but also cultures, available in both English and Spanish."
Balvin wants to provide the community with a deeper understanding of the healing benefits of incorporating creativity into wellness practices, and ensure that it is accessible to both Spanish- and English-speaking audiences. "Unlike other wellness apps on the market today, Oye aims to connect a diverse and global audience, spanning not only generations but also cultures, available in both English and Spanish." Acosta goes on to explain how one of the biggest challenges in emotional and mental wellness is being able to understand one's feelings, process them, and then name them. "While most wellness offerings label these feelings as 'good' or 'bad', Oye instead gets to the bottom of what they really mean – a sophisticated app tool that helps you identify your deepest core feelings, transform them into creative actions with tangible and sustainable mind-body practices."
In order to create an app that authentically speaks to Latinxs, it was important to have a good number of people from the community involved. Oye's team is 90 percent Latino, with 80 percent women. Recent studies from the US Centers for Disease Control and Prevention show that Latino communities living in the states have the highest rates of mental illness, with youth reporting suicide attempts at alarming rates, along with the disparities they face in both access and quality of treatment. Oye, which means "listen" in Spanish, aims to increase the amount of positive, healing and meaningful listening people have in their lives. Since Balvin stuck to Spanish in his musical career and did not compromise who he is to gain stardom, it was very important to the team that Spanish be championed as a global language. As a result, all content is available in both English and Spanish.
"We aim to reach Gen Z and millennials who want to feel better and activate their creative potential. We also need creative wellness content that engages Latino communities; that's why we're building it in both Spanish and English," he says. "We want to bring into people's daily lives the energetic boldness of the creative Latin wellness movement. Our Latin cultures are full of vitality, and through Oye we want people to embody their creative selves with wellness practices full of this power."
Oye also addresses the stigma that still exists in our communities around mental health and therapy. In fact, Acosta explains that one of the app's main goals is to acknowledge that it's normal to have emotional and mental ups and downs. Therefore, it provides body-mind content that also includes ancestral medicine, healing practices and modalities. Oye also provides education around the anatomy of emotions, such as anger, fear, shame or sadness, while providing tools on how to use them for growth.
"Without mental and emotional well-being, there is no fuel for performance and creativity."
"Without mental and emotional well-being, there is no fuel for performance and creativity. In the music business, you need to be fully present to be able to creatively handle unexpected things that arise in your everyday life," adds Acosta. "That's the core of creative wellness—being fully present, feeling better, and filling the present with new possibilities. I believe that by empowering the Latinx community to tap into their emotional and mental superpowers, we can change the course of our lives, our society and our world."
Oye is currently available through the Apple App Store and Google Play, with subscription options starting at $4.99/month. Download by October 31 for a free one-month membership.