How to switch between Wayland and Xorg in Ubuntu
If you get a dark preview after recording your screen in Ubuntu, it's most likely because you're using the Wayland screen server. We tried some of the best screen recorders on Linux recently, but the results were the same. Only when we switched from Wayland to Xorg (also called X11) on Ubuntu did the recorders start working properly. So if you're having trouble with the display server and want to switch between Wayland and Xorg in Ubuntu, we've put together a simple step-by-step guide for you here. We have included the steps to move to the Xorg window system in Ubuntu.
Switch between Wayland and Xorg in Ubuntu (2022)
Wayland became the default display server with the release of Ubuntu 21.04 in April 2021. That said, Ubuntu still supports Xorg and you can seamlessly switch between the two options. I tested switching display server on my computer running Ubuntu 22.04.1 LTS (August 11, 2022) and it worked without any problems. On that note, here are the steps you need to follow.
1. Before switching between Wayland or Xorg in Ubuntu, you must first disable automatic login. Otherwise, the dedicated option will not appear on the lock screen. So you need to open Settings from the app launcher first.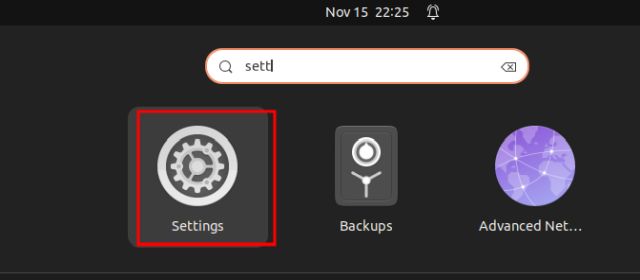 2. Then, in the left pane, scroll to the bottom and select "Users". Then click "Unlock" on the top right and enter your password to authenticate.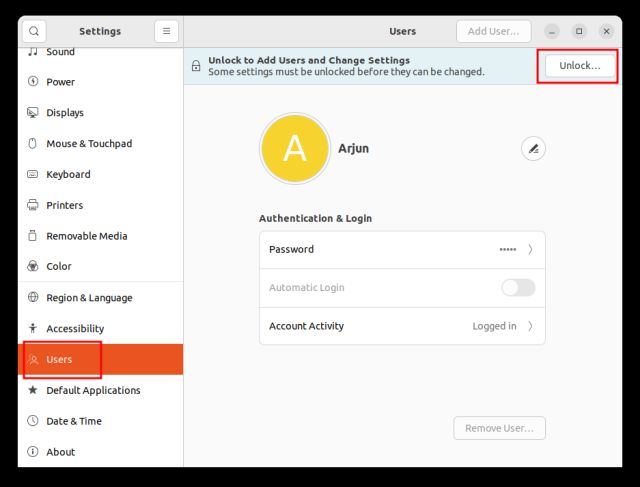 3. Once you've done that, go ahead and disable the "Automatic login" switch. This is an important step. Otherwise, you simply cannot switch to Xorg or Wayland in Ubuntu.
4. Now click on the top right (power button) in the system tray. Here, click on "Shutdown/Logout" in the drop-down menu.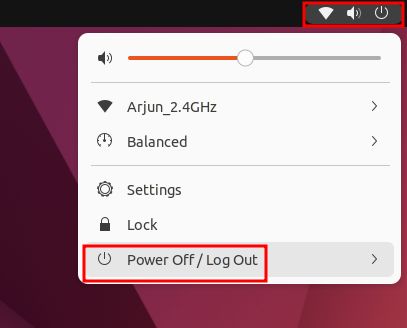 5. After that select "log out". This will log you out of your current Ubuntu session.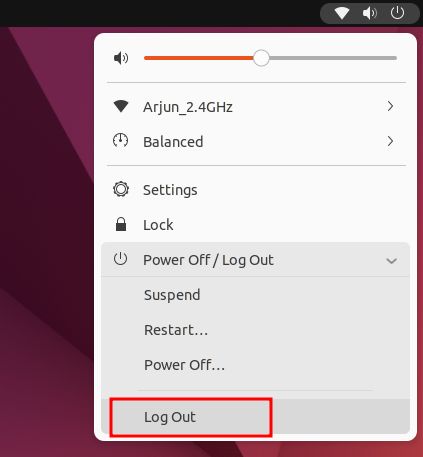 6. Now press any key on the keyboard or click with the mouse and the Ubuntu lock screen will appear. Here, click on your user profile first.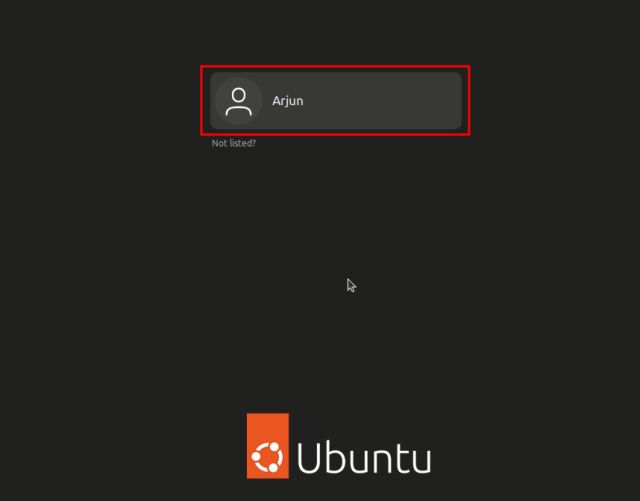 7. On the password screen you will find a gear icon bottom right. Click on the gear and select "Ubuntu" or "Ubuntu on Xorg" to switch to Xorg. And if you want to use Wayland, select "Ubuntu on Wayland".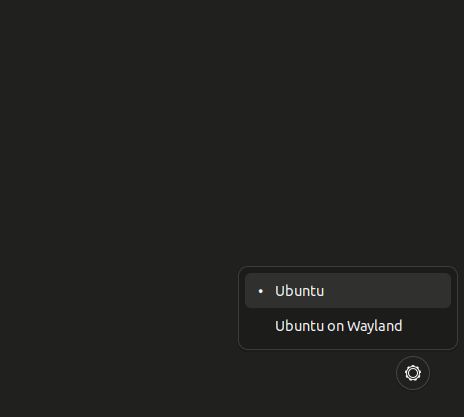 8. Enter the password and you will log in with your chosen display server – either Xorg or Wayland in Ubuntu. And that's how you switch between Wayland and Xorg in Ubuntu.
9. To check if you are using Xorg or Wayland in Ubuntu, open Settings and go to "About". Under "Window system", you will find either Wayland or X11 (Xorg) mentioned in the right pane.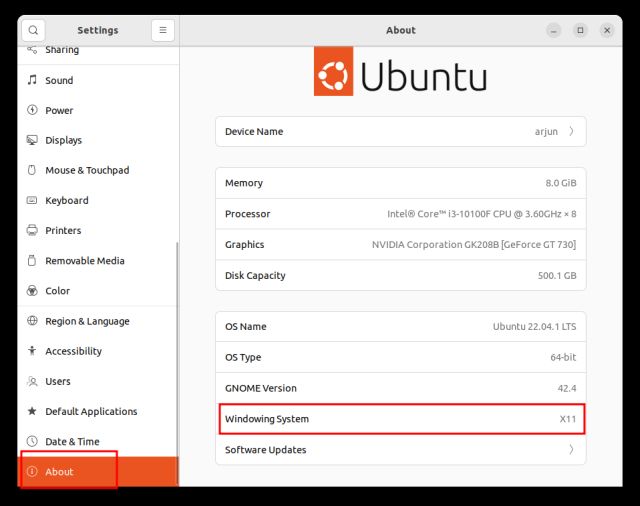 Which do you prefer on Ubuntu – Wayland or X11?
So these are the steps you need to follow to switch between Wayland and Xorg (X11) in Ubuntu. As we said above, Wayland proved buggy in my brief testing, so we moved to Xorg for better compatibility. So, if you are also facing a similar problem, let us know in the comment section below. In the meantime, learn what the Chmod 777 command means in Linux and why you should avoid using it. And if you're looking for a way to run Android apps in Linux without an emulator, head over to our linked tutorial.