How to Fix Roblox Error Code 610 (7 Methods)
Imagine finding one of the best Roblox games to play with friends only to find out that everyone but you can join the private server. And this problem is not even limited to private servers. Why is this happening, you ask? Well, Roblox can prevent you from joining public servers just because of a minor internet problem, showing you the infamous error code 610. Fortunately, this error is much easier to fix than any other problem that fills up Roblox's servers. So let's not waste time and find out how to fix Roblox error code 610.
Solutions to Fix Roblox Error Code 610 (2022)
There are a number of methods you can use to fix Roblox error code 610 on every platform, including Windows and Mac. We will first explain what is error code 610 in Roblox and why it occurs before moving on to the solutions. So let's dive right in!
What is Roblox Error Code 610?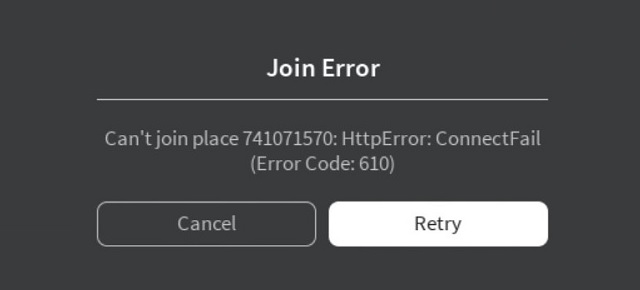 The Roblox 610 error is a common connection error that prevents players from joining private servers. It's a sub-HTTP error that usually affects PC gamers, but can sometimes affect other platforms as well.
What is HTTP 400 error code
All HTTPS errors in Roblox are caused by a variety of connectivity issues that stop players from joining private or public servers. Anything that prevents you from connecting to the Roblox server falls under the category of HTTP errors. The Roblox error code 610 is part of the same group of errors.
What causes error code 610
You may encounter the Roblox 610 error while trying to join a server due to the following reasons:
Unstable Internet: Your service provider or router cannot help you stay connected to the Internet.
Official Server Errors: Roblox's official servers are experiencing issues due to planned downtime or unforeseen circumstances.
Platform restrictions: Your operating system is preventing Roblox from connecting to the servers.
Account error: Either due to a hack or internal error, your Roblox account is prevented from joining servers.
Bad DNS cache: Temporarily stored data about a Roblox server causes the system to avoid it. This is the most common cause of Roblox error code 610.
Ways to Fix Roblox Error Code 610
Check Roblox Server Status
When it comes to connection errors, Roblox's own servers are not always error-free. So before trying out other solutions, it's always a good idea to check if it's not Roblox itself that's causing error code 610.
Because you have to first visit Roblox's status page (here) and check whether all the systems are working as they should. You can even find specific issues that have plagued other players over the past 30 days on this page. If you end up seeing that there is an ongoing issue on the status page, the best course of action is to patiently wait for the developers to fix it.
Log in to your Roblox account again
Sometimes Roblox servers may reject your connection due to authentication issues. To re-authenticate your account and fix it:
1. First, visit Roblox's official website (here). Then click on settings (gear) icon located at the top right. It will open a drop down menu where you need it click on the "Logout" option.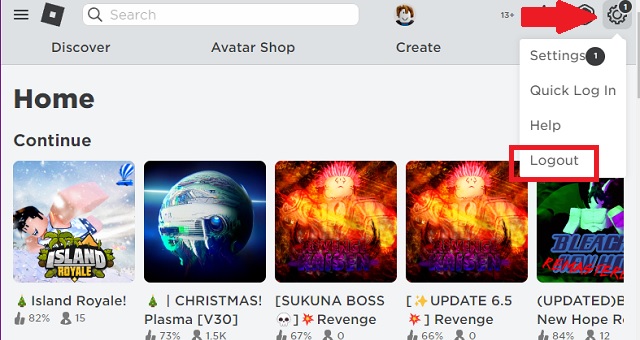 2. You will then be logged out of your account. Now you have to log in to your account againand Roblox error code 610 should be fixed.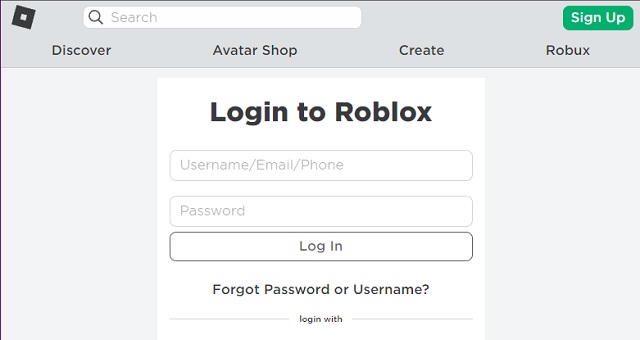 3. Although logging back into Roblox solves the problem for many players, it may not be enough if your account has been hacked or reported in the past. So we suggest you create a new Roblox account if the problem persists. You will see the option for the same after logging out of the Roblox website. Follow our linked guide for step-by-step instructions.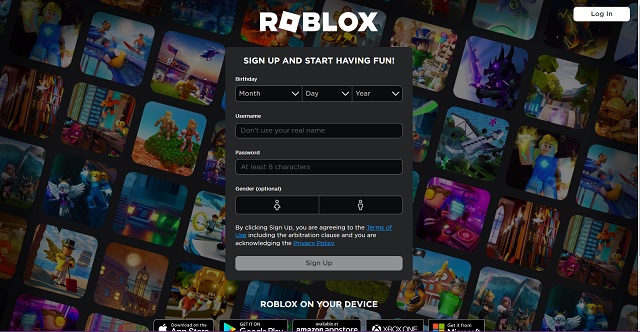 Update the Roblox game
Most Roblox servers require you to use the latest version of the game to join them without any problems. So to fix Roblox error code 610, you should update your Roblox if it is not already on the latest version. This is how:
1. First, go to the default app store on your platform where you download Roblox, then click on "Refresh" button on Roblox's store page. We'll be using the Microsoft Store on a Windows 11 PC for this tutorial. You should go to the Mac App Store, Google Play Store, or iOS App Store, depending on your device.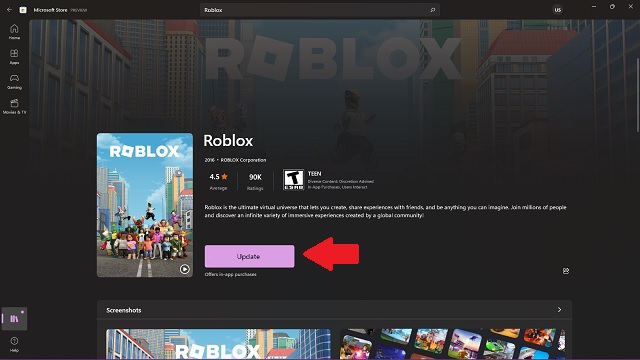 2. If you are using the Roblox player on Windows, you only need that start a Roblox experience from your browser to have the app update itself automatically.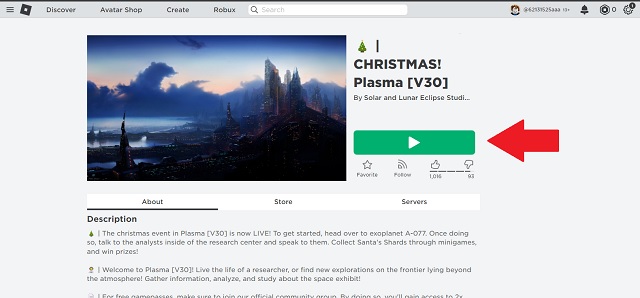 3. Not to forget, if you face any problems while updating your Roblox, it might be due to some other error. Fortunately, we already have a guide in place to help you fix the Roblox not updating issue on Windows, Mac and other platforms.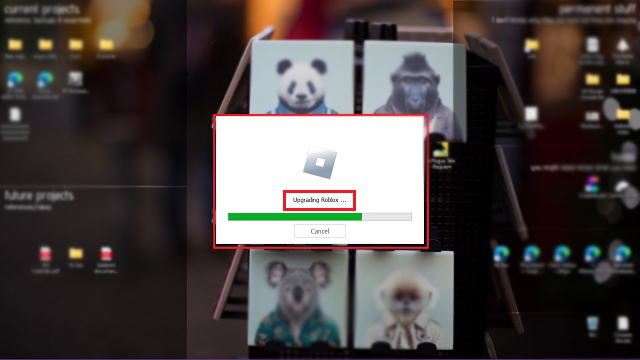 Clear DNS cached files in Windows
Domain Name System (DNS) cache refers to temporarily stored data that contains information about the domain names and databases you have already connected to. It allows your device to connect faster to revisited websites and game servers like Roblox.
Unfortunately, if the stored data for Roblox in the DNS cache becomes corrupted, it can prevent you from connecting to the servers. This is also the most common cause of Roblox 610 error. Let's find out how to fix it on Windows:
1. First, open the Start menu and search for "cmd". Then, open command prompt from the search results.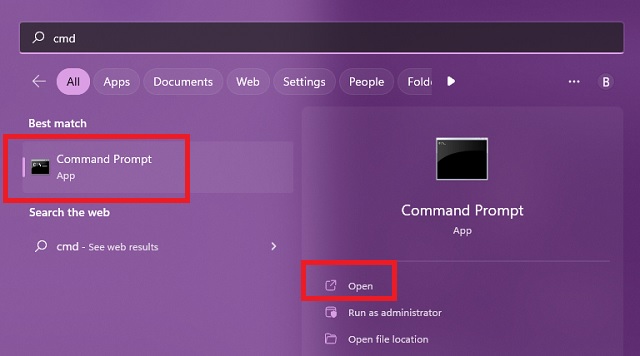 2. Then type ipconfig /flushdns in the command prompt window and press the "Enter" key on the keyboard. This command remains the same for Windows 7, 8, 10 and 11 device users.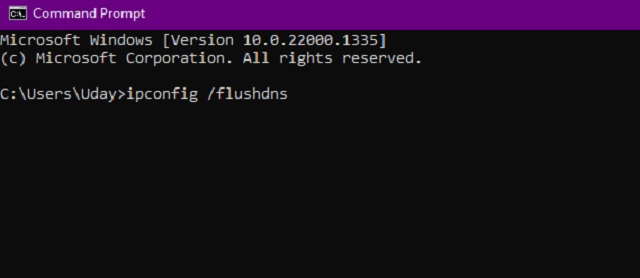 3. Next, you will see a confirmation message, which confirms that the DNS Resolver Cache has been flushed. Now go back to the Roblox client and try to join a game server. You should no longer see the error code 610 and be welcomed to the server.
Clear DNS cache on Mac
Similar to Windows, if you are using a Mac computer or MacBook to play Roblox games, follow the steps below to clear the DNS cache:
1. To clear the DNS cache on Mac, first launch the Terminal app by opening Spotlight (use Command + Spacebar hotkey) and searches for it.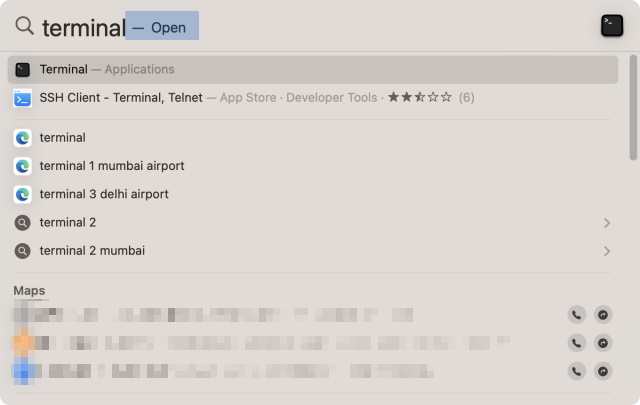 2. Then use one of the following commands depending on the version of the OS version. Copy and paste the command into the Terminal app and press Enter. Then enter your password and press Enter again.
macOS El Capitan (macOS 10.11) and later versions: sudo dscacheutil -flushcache; sudo killall -HUP mDNSResponder
macOS 10.7–10.10 (Lion, Mountain Lion and Mavericks): sudo killall -HUP mDNSResponder
macOS 10.5-10.6 (Leopard, Snow leopard): sudo dscacheutil –flushcache
macOS 10.4 Tiger: lookupd -flushcache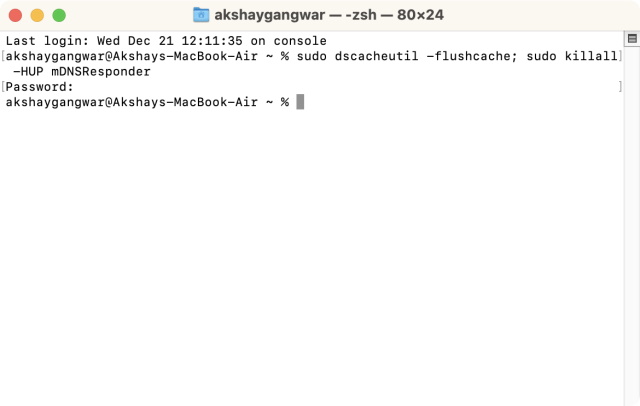 Apart from the change in the command's syntax, there is no difference in how they work. All of them are used to clear cached DNS data on your version of Mac. Simply clearing the DNS cache should get rid of Roblox error code 610.
Download Roblox for Windows
Whether it's through a browser or a standalone app, most players only use one platform to play Roblox with each unique device. But it does not apply to Windows users. They can get the classic Roblox player by downloading the executable file from the official website. And if the official player faces any issues including error code 610, players can switch to the UWP (Universal Windows Platform) version.
This app-like version of Roblox is available on the Microsoft Store for free. Meanwhile, the users who are facing the error on the store version can switch to the official player version of Roblox. Switching is the easiest way to have a flawless Roblox experience. It is going to be highly unlikely that both versions of Roblox will face the same issues. If they do, the rest of our fixes are sure to help.
Check your Internet connection
The most crucial factor for a stable connection between the Roblox server and your device is the internet. So, if you encounter the 610 error code on Roblox, use these additional tips to make sure it works properly:
Try Roblox on another device: To ensure that the internet and game servers are working properly, try using Roblox with the same account on a different device. It is also free to play on smartphones, tablets and other devices.
Remove VPN and proxy: Your custom VPN service may block certain websites, including Roblox, from connecting to their server. So it is best to turn off VPN, proxy and even antivirus to avoid such incidents from happening.
Restart the router: The evergreen solution for all internet-related problems is to reboot your router. It ends up resetting a bunch of default processes, which in turn can resolve the Roblox error code 610.
Fix Roblox HTTP 400 Error Code 610
Just like that, error code 610 in Roblox should be resolved on your device. Unfortunately, these fixes are not permanent and this bug may return after a few weeks or a major Roblox update. So be sure to bookmark this page to read these quick and easy solutions. On the other hand, once your game is up and running, we suggest you try some of the best Roblox shooting games. This is an easy escape from all the stress Roblox 610 error might have caused. With that said, which method worked for you? Tell us in the comments below!