Google Pixel January update adds support for spatial audio and fixes a number of issues
Google starts 2023 with a new software update for its Pixel phones, which it does almost every month. However, this update is not just the usual collection of bug fixes and updates. Pixel owners will also get long-awaited surround sound support, but this feature is limited to the Pixel 7, Pixel 7 Pro, Pixel 6 and Pixel 6 Pro.
Spatial sound gained traction on the mobile after Apple added it to the AirPods Pro. Similar to features that have existed in PC audio for years, spatial audio makes sound channels appear to come from a specific location in the room, thereby simulating surround sound. Google started adding code for its own version of spatial audio in Android 13 last fall, but phones needed an update to turn it on — and now they have it.
When enabled in the settings, spatial audio will support content from video streaming apps such as Netflix, YouTube, Google TV and HBOMax. However, the content must have 5.1 sound or higher for the phone to simulate surround sound in your headphones. These apps don't always have the most consistent way of indicating audio support, but anything labeled as Dolby Audio, 5.1, or Dolby Atmos should have the necessary channels to work with surround sound.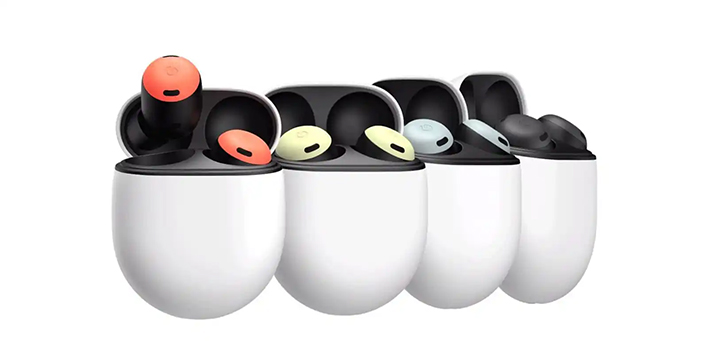 There is another level of spatial audio support, which requires specific hardware. If you have the Pixel Buds Pro, Google is planning a firmware update for these earbuds that will enable spatial audio head-tracking. This can essentially link channels to specific locations, giving the impression of discrete speakers placed around you as you move your head. This is hit-and-miss on the iPhone, so it will be interesting to see how well it works on the Pixel phones.
The latest OTA update is rolling out to all supported Pixel phones, and it includes more than spatial audio. You can expect improvements to fingerprint unlocking, Bluetooth connectivity, and fixes for some annoying camera and device wake-up issues. The new version is available for immediate download if you don't mind sideloading the OTA file. Otherwise, you may have to wait a day or two for the update to appear natively on your phone. You can also check if your phone can install the update by going to Settings > System > System Update. The Pixel Buds Pro update will be live in the coming weeks.