You just cleared Jitsu Squad but have absolutely no idea what else to play. We can't blame you; there's a lot to love about it: from its co-op mechanics to its cute but deadly animal characters, Jitsu Squad is a pretty relaxing game to play with friends if you all want to race against Japanese folk monsters.
Related: Fighting games with the biggest rosters
Whether you're looking for another fun co-op game with the same chaotic mechanics or just in the mood for a game that expands your horizons, you're in luck because we've got you covered. You will surely find something between comfortable styles and timeless classics.
10/10

Skulls of the Shogun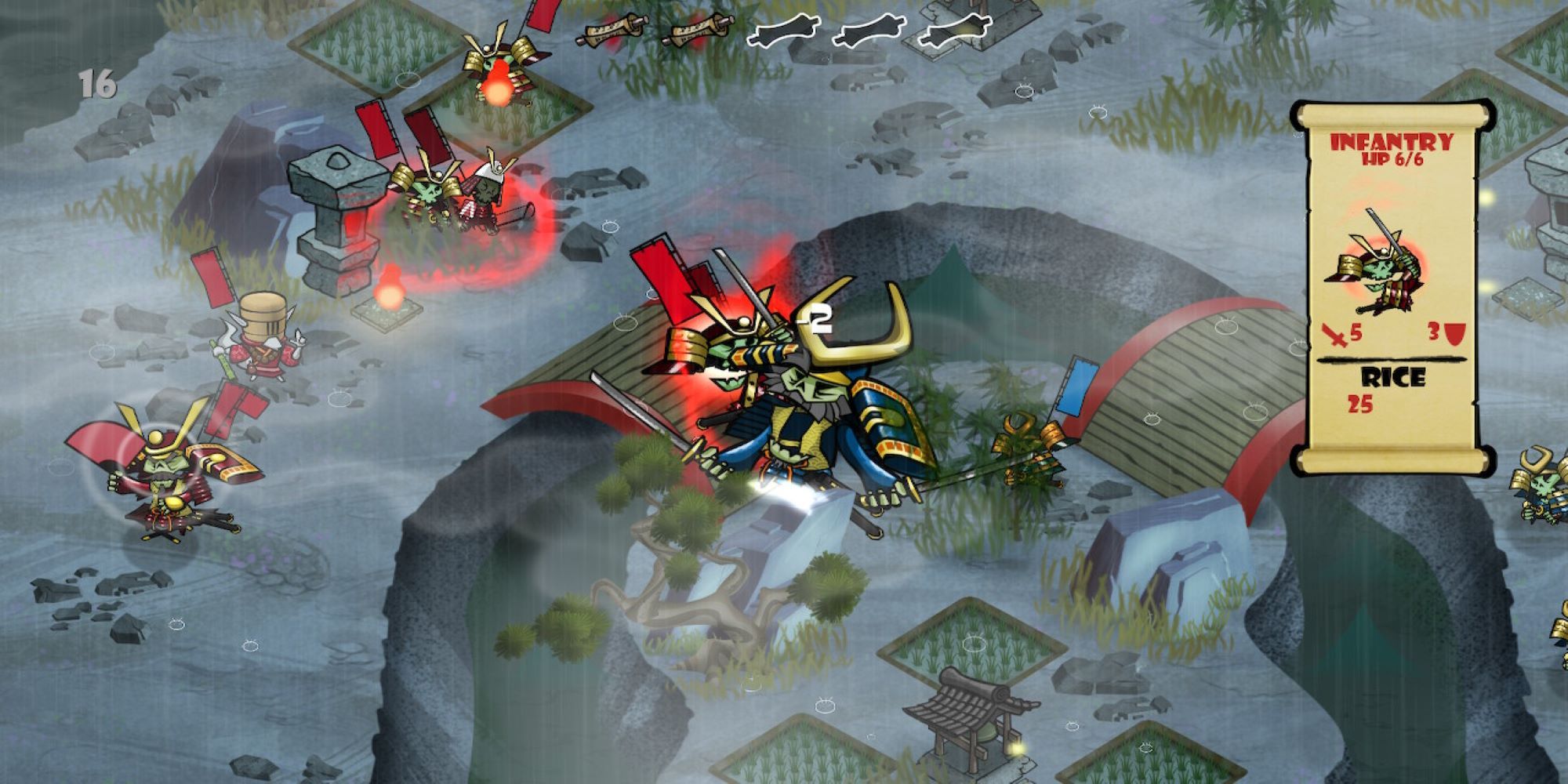 Think of this as Jitsu Squad in terms of art style inspiration, but turn-based strategy and not as vivid. Definitely more somber, but it clearly takes notes from Japanese cultural symbols. This game takes place in feudal Japan and you play as the betrayed general Akamoto, who was sent to the land of the undead shortly before he was able to achieve the title of shogun. Expect funny dialogue, as well as an engaging story that can motivate you to swing swords at other undead.
If you want a new strategy game with a Japanese aesthetic, Skulls of the Shogun might be for you, but this game doesn't let you destroy your buttons through smashing compared to Jitsu Squad.
9/10

Castle Crashers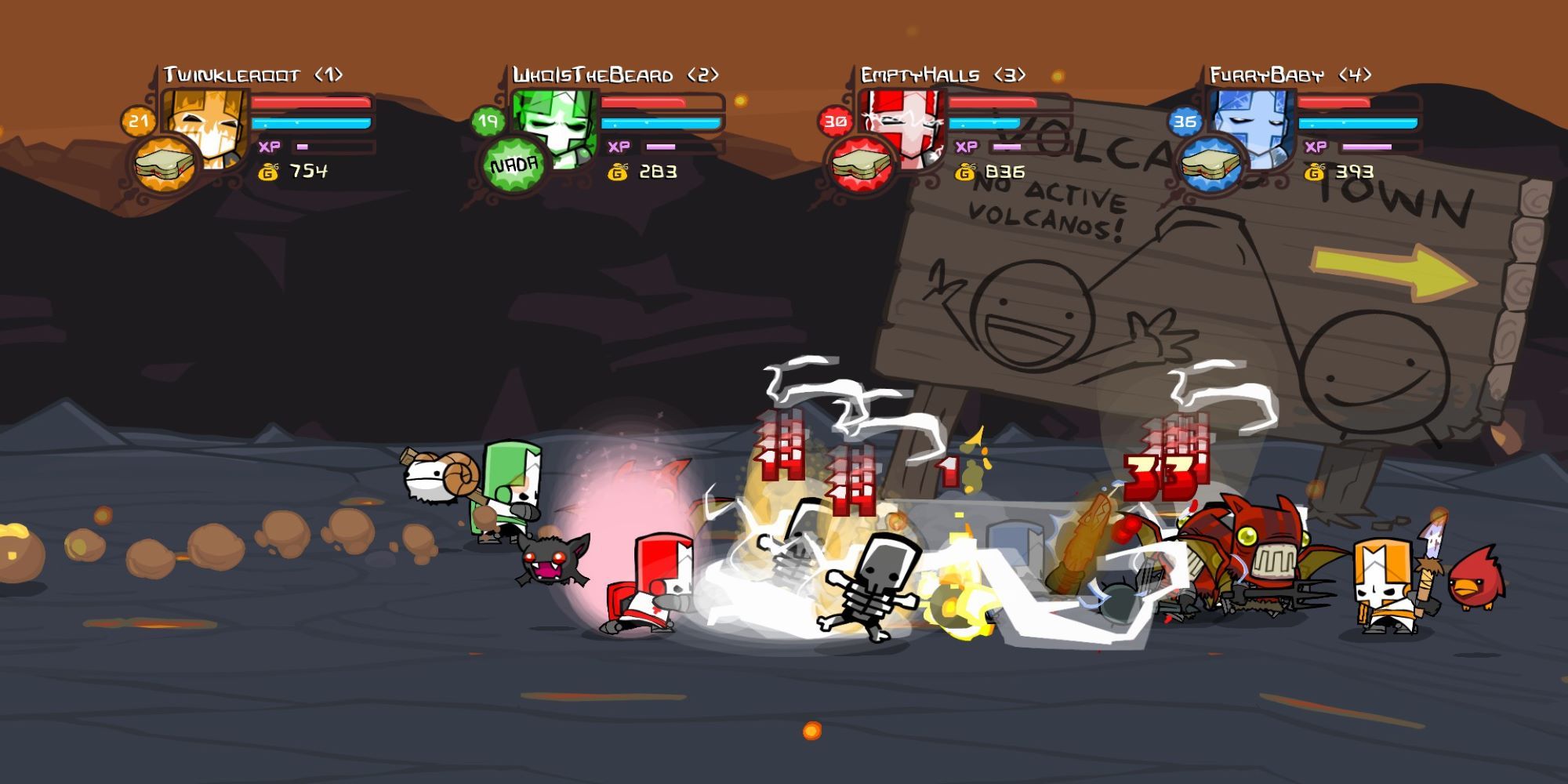 If you want another game where you can't progress without your friends, Castle Crashers is perfect for you. But instead of being four warriors who presumably come from different countries, you are four knights who will be tasked by the king to retrieve his riches and princesses from an evil sorcerer. You and your friends will face many bosses from ninja pirates and even Medusa.
Related: Castle Crashers: Best Weapons, Ranked
It's not as story-heavy as you might infer from the simple plot, but that doesn't make it any less fun as a co-op game to play if you and your friends want to play as knights.
8/10

Streets of Rage 4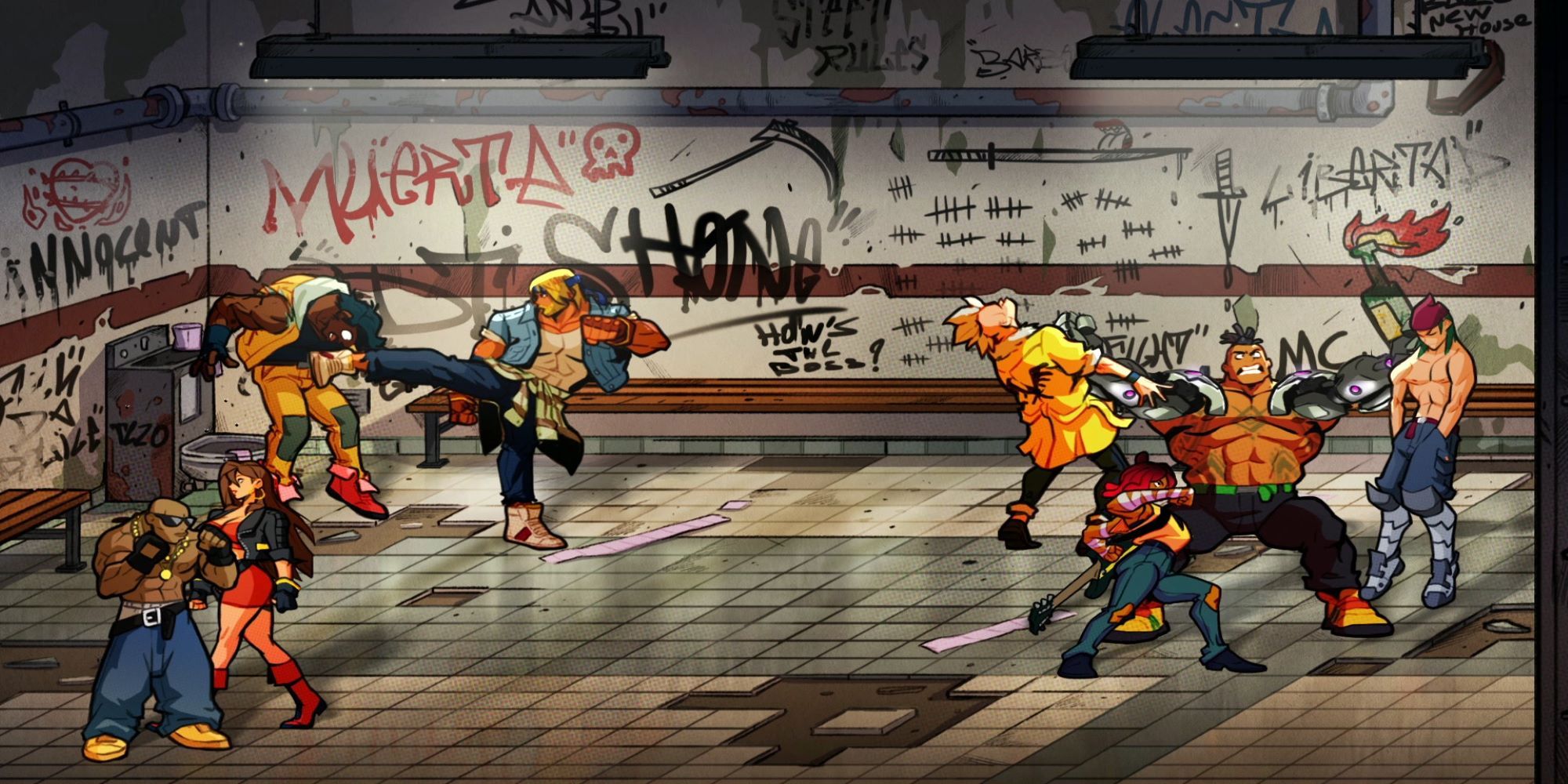 If you're looking for a game that lets you beat anyone in sight, look no further. No, we're not talking about GTA 5, but Streets of Rage 4. Just be prepared for this game to be a complete hand workout, given all the combinations you might want to remember, so it's especially less chill for you and your friends to play . But who doesn't want a good challenge from time to time?
Apart from being able to play cooperatively with your friends in different modes, you can also play it on the go since it is available on mobile.
7/10

Brawlhalla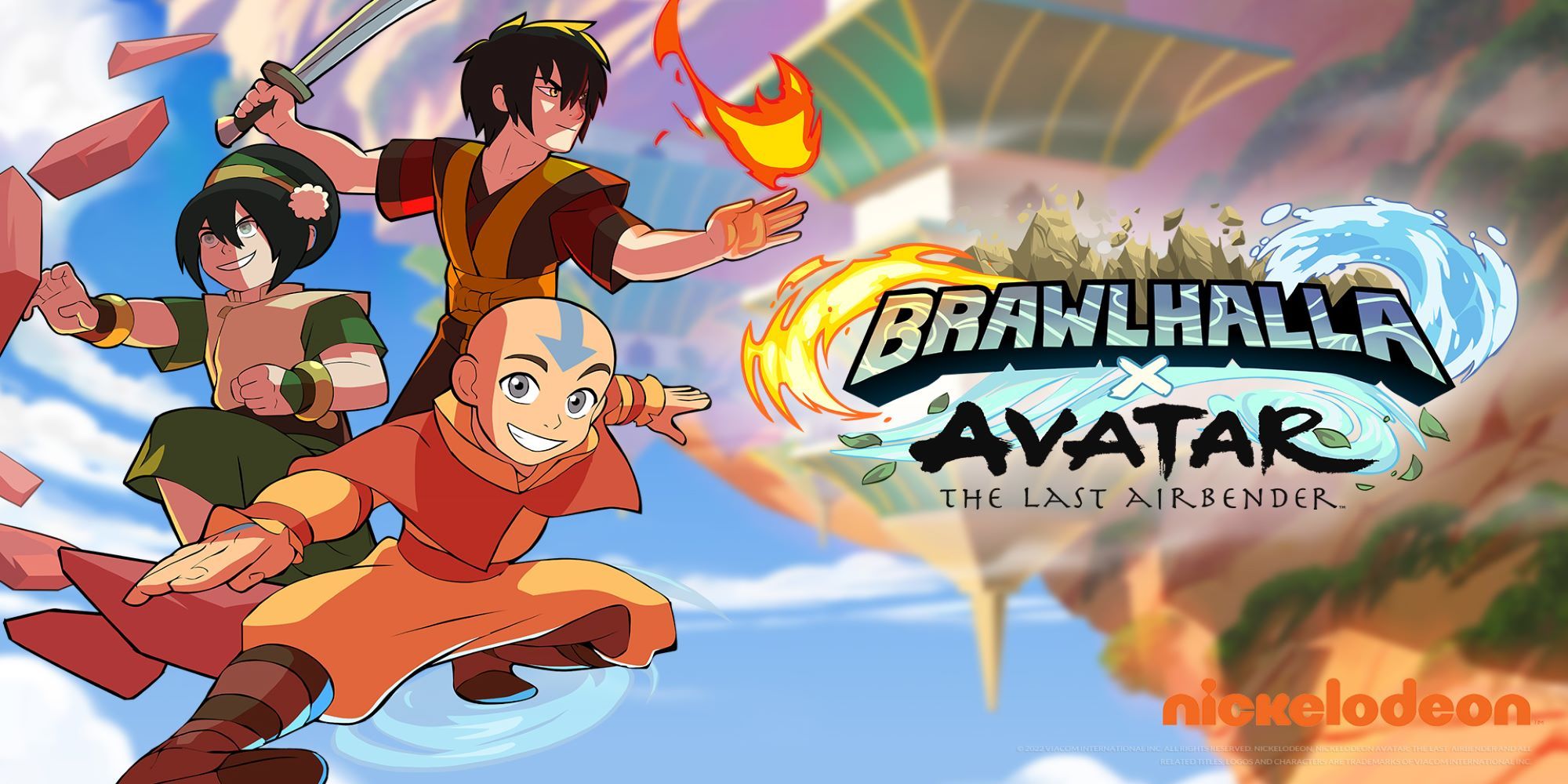 If you grew up as an Avatar: The Last Airbender fan, or if you're still a fan, this game is sure to bring some nostalgia to you and your friends since they've added some characters from ATLA. Choose between Toph, Zuko and Aang and master your bending skills to beat friends in the game. Of course, Brawlhalla is not limited to only ATLA characters and you will even be surprised to find out that they have characters from Castlevania, such as Alucard and Simon Belmont.
Related: Best Four Player Fighting Games
Brawlhalla is perfect if you're looking forward to fighting your friends to the death instead of fighting other enemies together, somewhat unlike Jitsu Squad but reminiscent of Super Smash Bros.
6/10

Street Fighter 5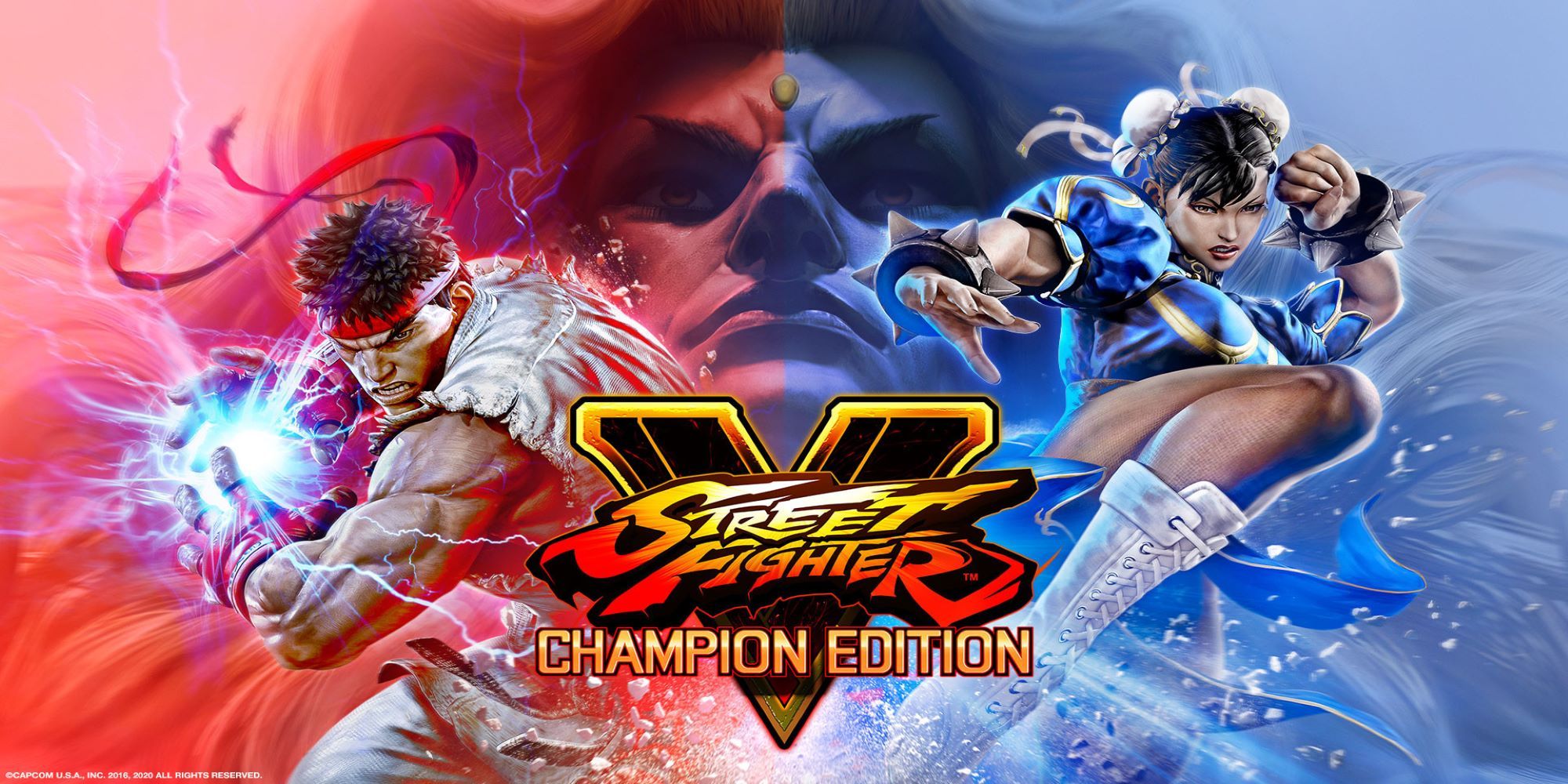 If you're looking for a plot-intensive game that doesn't hold its punches, Street Fighter 5 might be something you want to explore. Similar to Streets of Rage, it is very retro and takes the fighters' art styles and techniques from different countries. Just don't expect Chun-Li's kicks to be, in any way, shape, or form, useful in a real fight, since she spins kicks and defies gravity while doing it. If you're looking for an arcade game that lets you be a little more competitive with friends, Street Fighter 5 is a great choice.
But learning combos and clearing the main content can be time-consuming if you're not just here to play against your friends casually.
5/10

The Ratchet & Clank series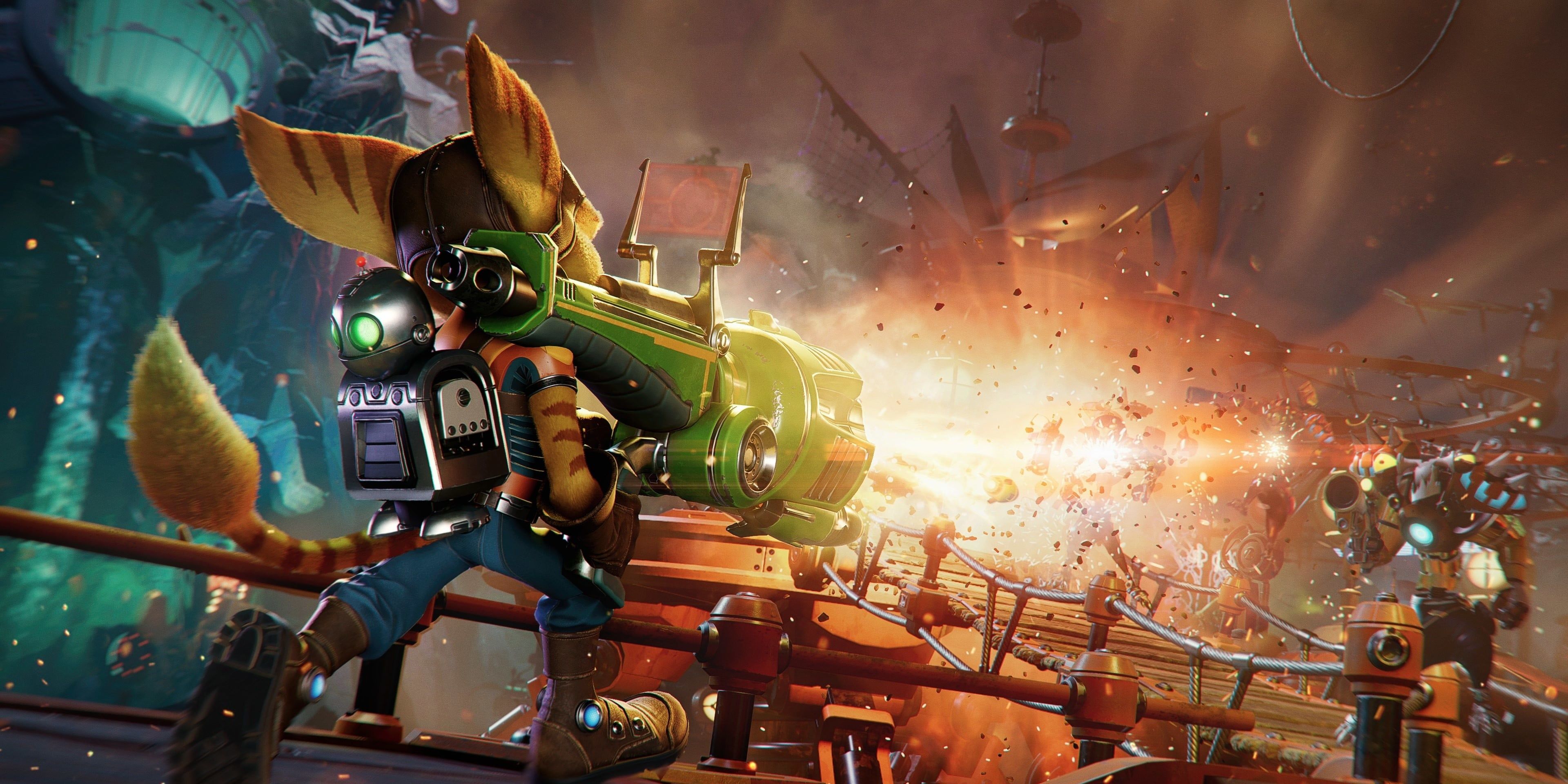 If what got you into playing Jitsu Squad was the fact that they're cute animals that can smash things up, Ratchet & Clank takes it a step further by being a lombax that blows things up, all while traversing space. Since there are many games in the series, you can start with the first game of Ratchet & Clank. If you like the sound of destruction, it might be another good excuse for you to do it to stop an evil tycoon from harvesting planets.
You have to play this game alone as it doesn't have a multiplayer mode compared to the other games mentioned earlier, but the action is something you will find fun to explore even when you do it alone.
4/10

One Piece: Pirate Warriors 4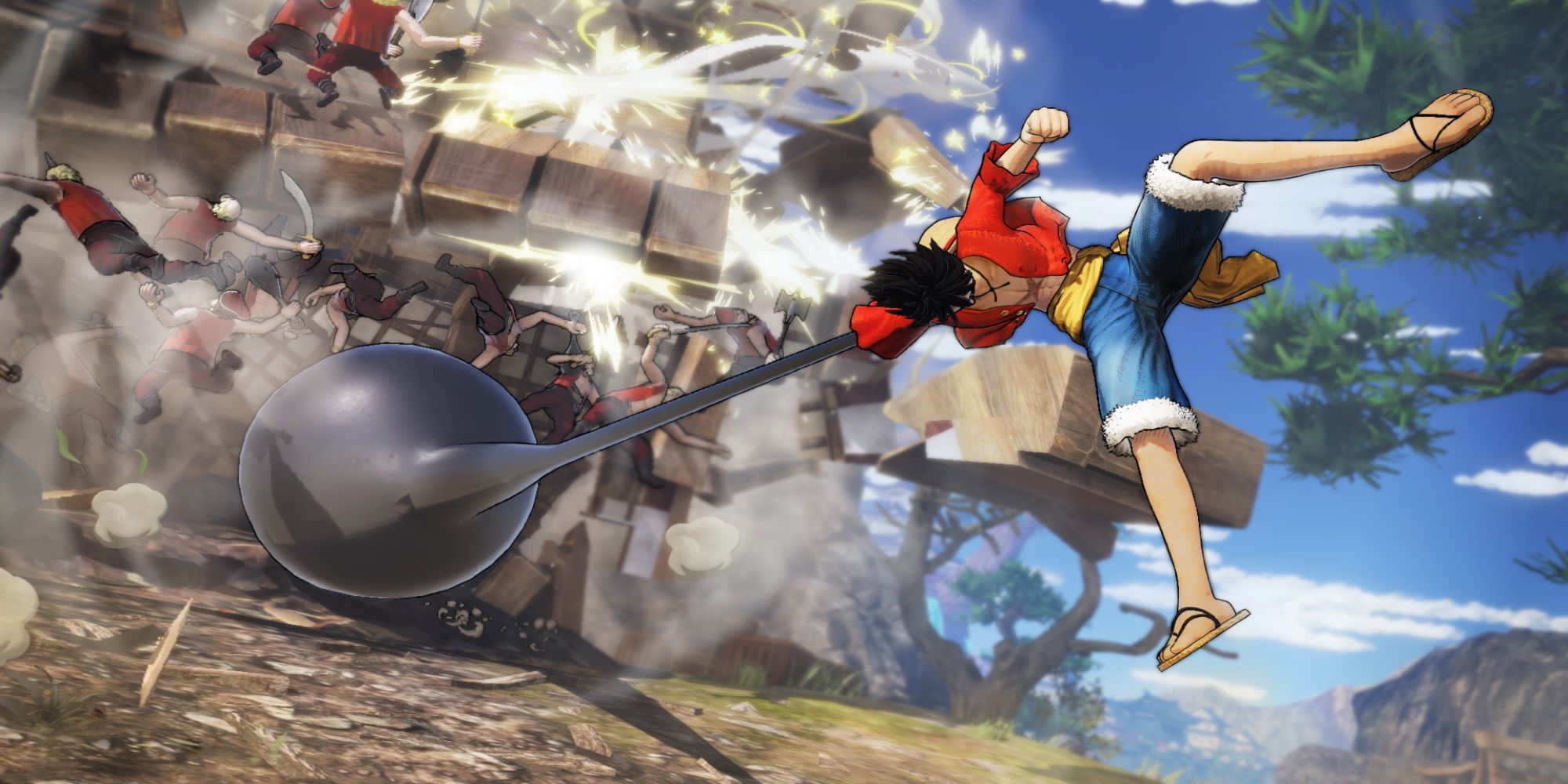 Another game you may already be familiar with based on its plot is One Piece: Pirate Warriors 4, as it borrows from the popular anime series that you probably grew up with. It specifically focuses on the events of the Wano Arc, but is slightly modified for the sake of the game. You can play with three other friends as you bash your way through hordes of enemies and cannon bosses with your fun abilities.
Related: Gaming weapons that are too cool for the laws of physics
Familiarity aside, if unrealistic flight and game physics are what make fighting games interesting to you, you should give this game a try whether you follow the story of One Piece or not.
3/10

Onimusha: Warlords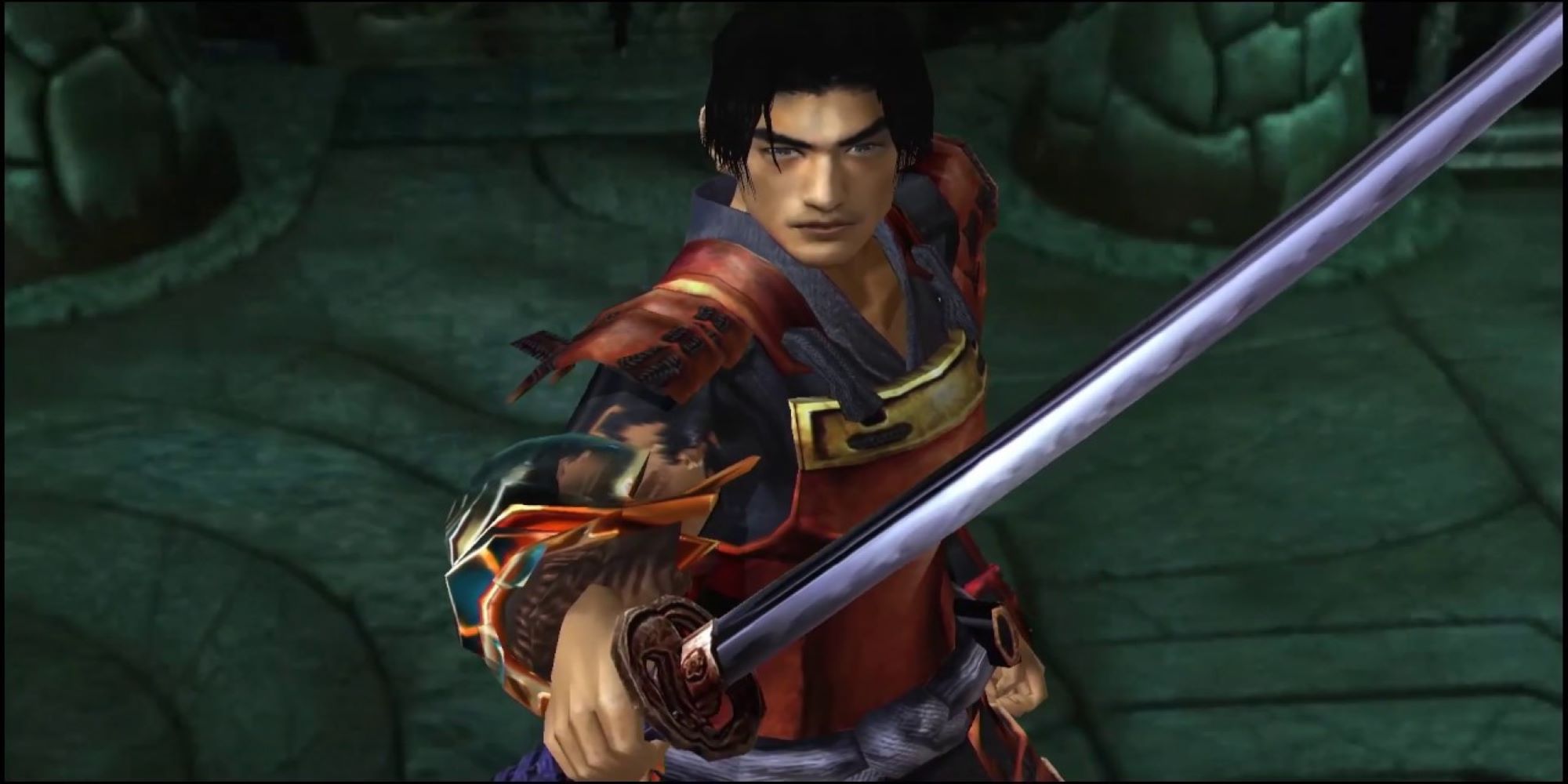 If you want to dip your toes into a Japanese historical fiction hack-and-slash game, Onimusha: Warlords should be worth a look. This game takes place during the Battle of Okehazama, and revolves around Samanosuke Akechi, who ends up fighting monsters behind the disappearance of his cousin's servants. This takes a darker turn when the reason behind the rise of these monsters is revealed.
This game is also relatively older, so it also has quite a retro look.
2/10

Yomawari: Lost in The Dark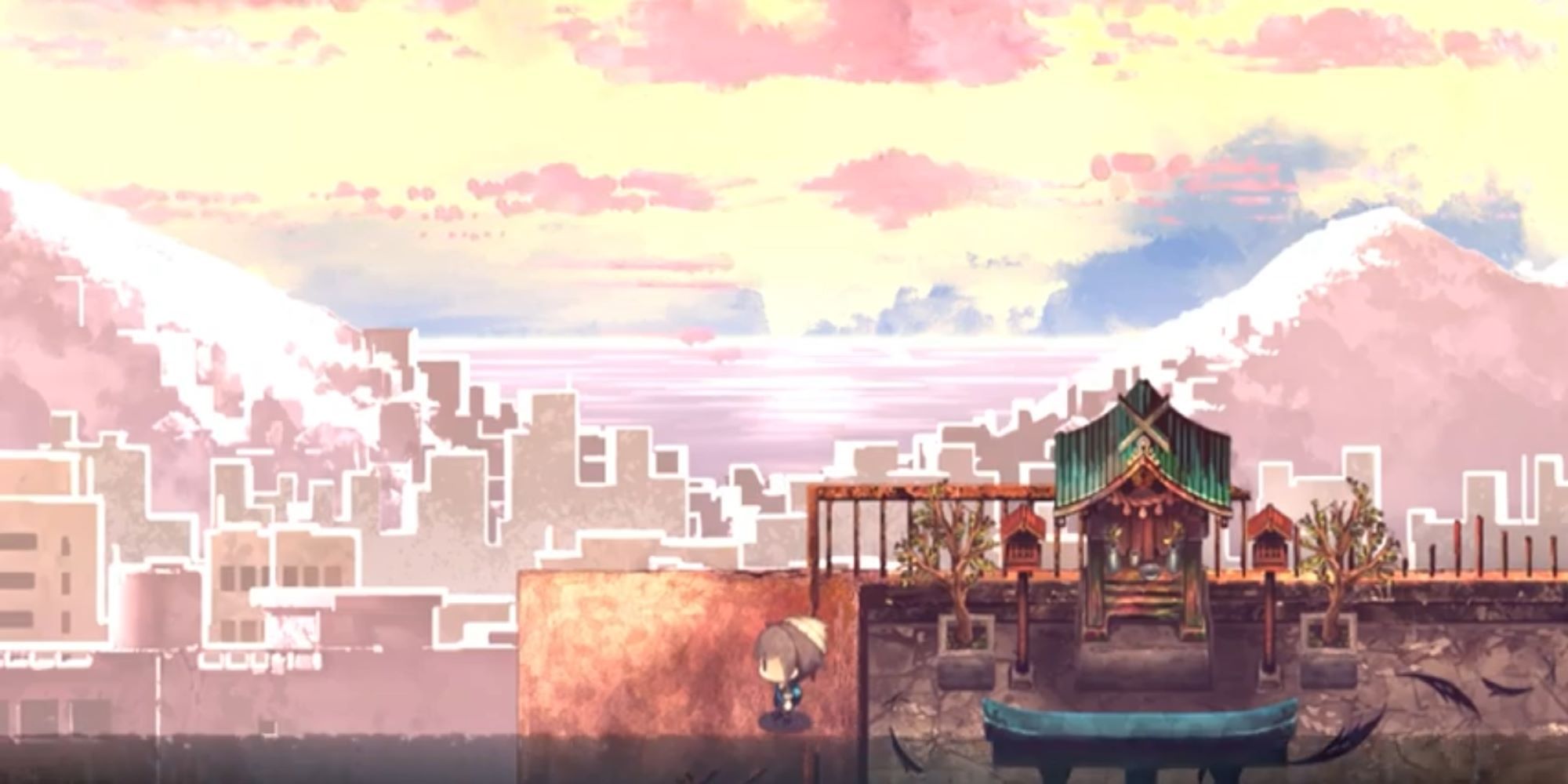 Looks can be deceiving with this image, but Yomawari: Lost in the Dark is anything but sweetness and sunshine. Although you may be forced to play it as it has a significant amount of Japanese mythological creatures, most of which are a cause for horror as the game is quite dark. You play as Yuzu, who is trying to remember a promise she made with a mysterious girl from a year ago.
This game lacks the combat you'd expect from Jitsu Squad, but it does highlight the many mythological creatures and horror stories from Japan.
1/10

Okay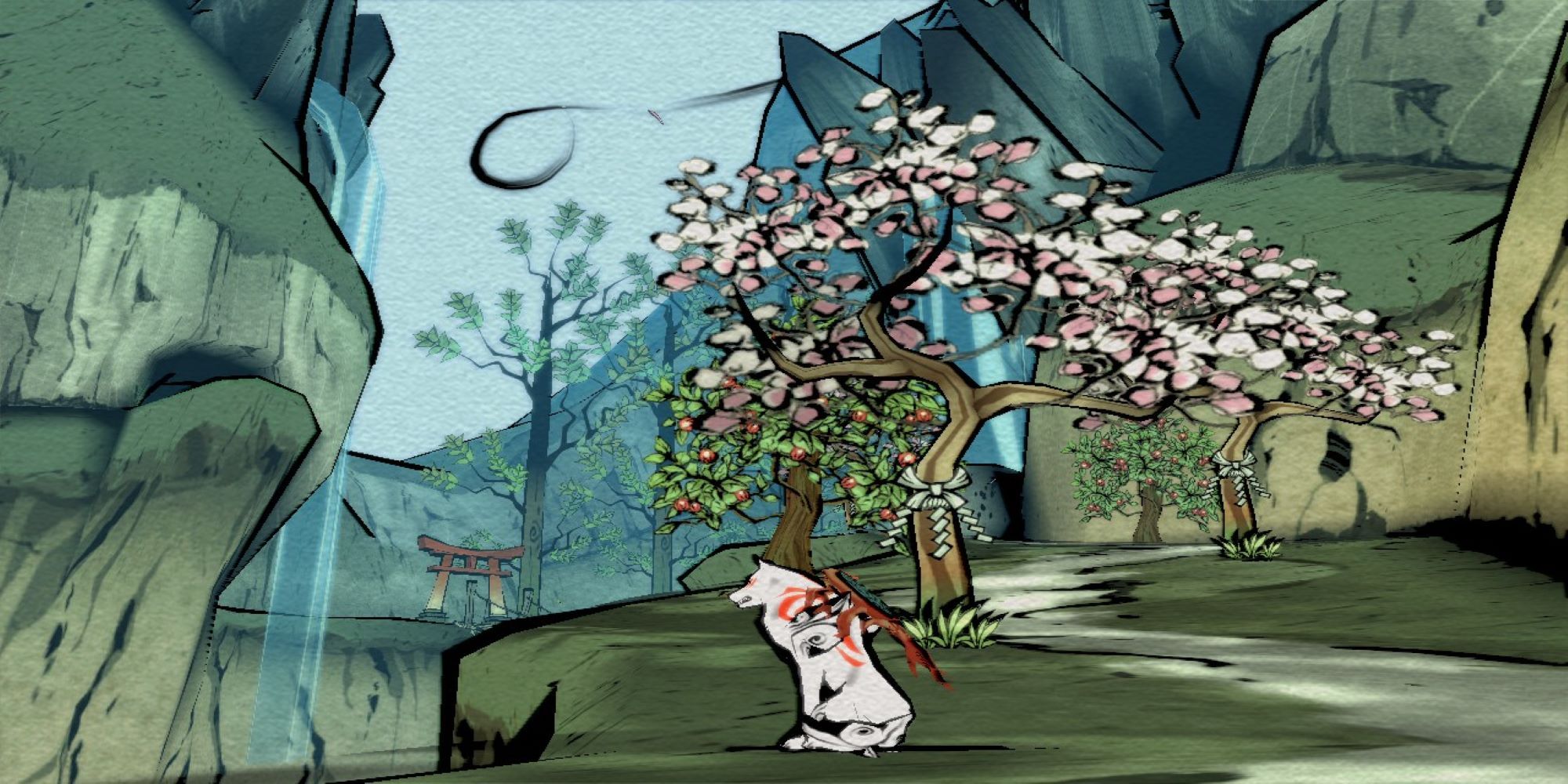 If you want to play purely to admire how beautiful a game is through a traditional Japanese art painting style, Okami is an action-adventure game you should grab. Unlike the fun style of Jitsu Squad, Okami has a rather elegant style since it has the use of sumi-e in its style. It follows the story of the sun goddess Amaterasu, who takes the form of a white wolf to fight an ancient evil that emerged from the ground from which it was once sealed.
Although you can't play this with friends, Okami is best appreciated for its unique art style and retelling of the story of Amaterasu.
Next: The best games of feudal Japan