FDA approves J&J's BCMA-targeted bispecific for multiple myeloma – Endpoints News
The FDA on Tuesday approved Johnson & Johnson's Tecvayli (teclistamab), a BCMA-targeting bispecific antibody, looking to enter an already crowded field of treatments aimed at helping those with the blood cancer multiple myeloma.
The accelerated approval follows promising early efficacy in 40 patients, with 65% of patients having a partial response or better, and additional data from a phase I/II trial, published in New England Journal of Medicine earlier this month, known as MajesTEC-1. These results showed that in a larger group of 165 patients, with a median follow-up of 14.1 months (range, 0.3 to 24.4), response occurred in 104 patients (63%; 95% confidence interval) [CI]55.2 to 70.4), as well as a partial response or better in 97 patients (58.8%), and a complete response or better in 65 (39.4%).
The approval follows the launch of three other BCMA-targeted therapies – GSK's ADC Blenrep, Bristol Myers Squibb's CAR-T therapy Abecma and J&J's CAR-T Carvykti – in myeloma for those who have received prior treatments including immunomodulatory agents, proteasome inhibitors, and anti-CD38 antibodies.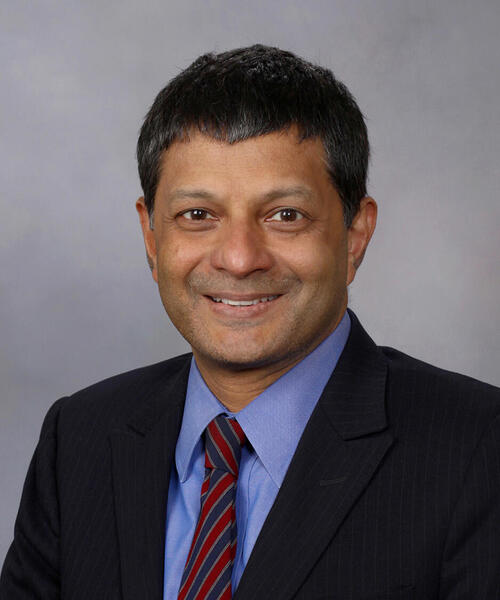 Vincent Rajkumar
"I think this is an important addition to the treatment of relapsed refractory myeloma," Vincent Rajkumar, professor at the Mayo Clinic and editor-in-chief of Blood Cancer Journaltold News about endpoints. – Currently, there are long waiting times for CAR-T and delays in the administration. The other BCMA-targeted agent belantamab has a risk of keratopathy that limits its use. Teclistamab will therefore be very important as a treatment option for refractory disease."
However, as cytokine release syndrome occurred in 72% of patients in the trial, and 45% of patients experienced grade 3 or 4 infections, Rajkumar added:
However, I am concerned about long-term weekly treatment and the risk of serious infections and other complications it may bring. I don't think we know the optimal dosing schedule. I suspect that for many patients we can reduce the frequency or stop treatment once a good response is achieved.
A phase III study is ongoing comparing teclistamab in combination with daratumumab.
The NEJM publication also listed the different response rates for the other therapies, noting, "In this heavily pretreated population, the overall response rate with belantamab mafodotin [Blenrep] is about 31%.5 The response rate is 67% for idecabtagene vicleucel [Abec­ma] and 83% for ciltacabtagene autoleucel [Carvyk­ti] in patients who have undergone apheresis; However, CAR-T therapy has limitations regarding patient eligibility, safety and access to treatment."
While J&J is first on the US market (EU approval came last week) with teclistamab, the BCMA T-cell engagement space is crowded, according to Consider Pharma. Pfizer's elranatamab expects a final analysis from its pivotal MagnetisMM-3 later this year, while others in ongoing trials include AbbVie's ABBV-383, Regeneron's REGN5458 and Amgen's AMG 701.