Hong Kong-based developer and publisher Eastasiasoft has announced its plans for 2023 in the company's latest YouTube presentation. The publisher will release 15 games on multiple platforms during the year, and at least ten of them will be delivered in the first quarter of 2023.
Shoot 'em up fans will have a feast with Schildmaid MX, Wings of Bluestar and Hyper-5, the latter of which has enough modern polish and graphics to satisfy both old and new fans of the genre. Lovers of old-school pixel art aren't left out, as Pocket Witch and Reverie: Sweet As Edition both get the console treatment. Reverie's new edition will add many new features such as a Nightmare difficulty mode, additional NPC dialogue and updated sprites, along with many other quality of life improvements.
RELATED: New Ubusuna Photos Show Off Completely Redesigned Models
The new hack-and-slash brawler Hotblood is sure to be a game that will cure the itch for another Lolipop Chainsaw -like experience, and JRPG fans are also catered for with Rainbow Skies and Mugen Souls both getting Nintendo Switch ports . Mugen Souls – a similar IP to Compile Heart's Hyperdimension Neptunia – was previously a PS3 exclusive, but now it's being ported to the Switch with all content uncensored just like the original experience. Burrow of the Fallen Bear is also a visual novel that is sure to appeal to fans of LGBT story-based experiences and dating sims from a well-known developer who champions the genre.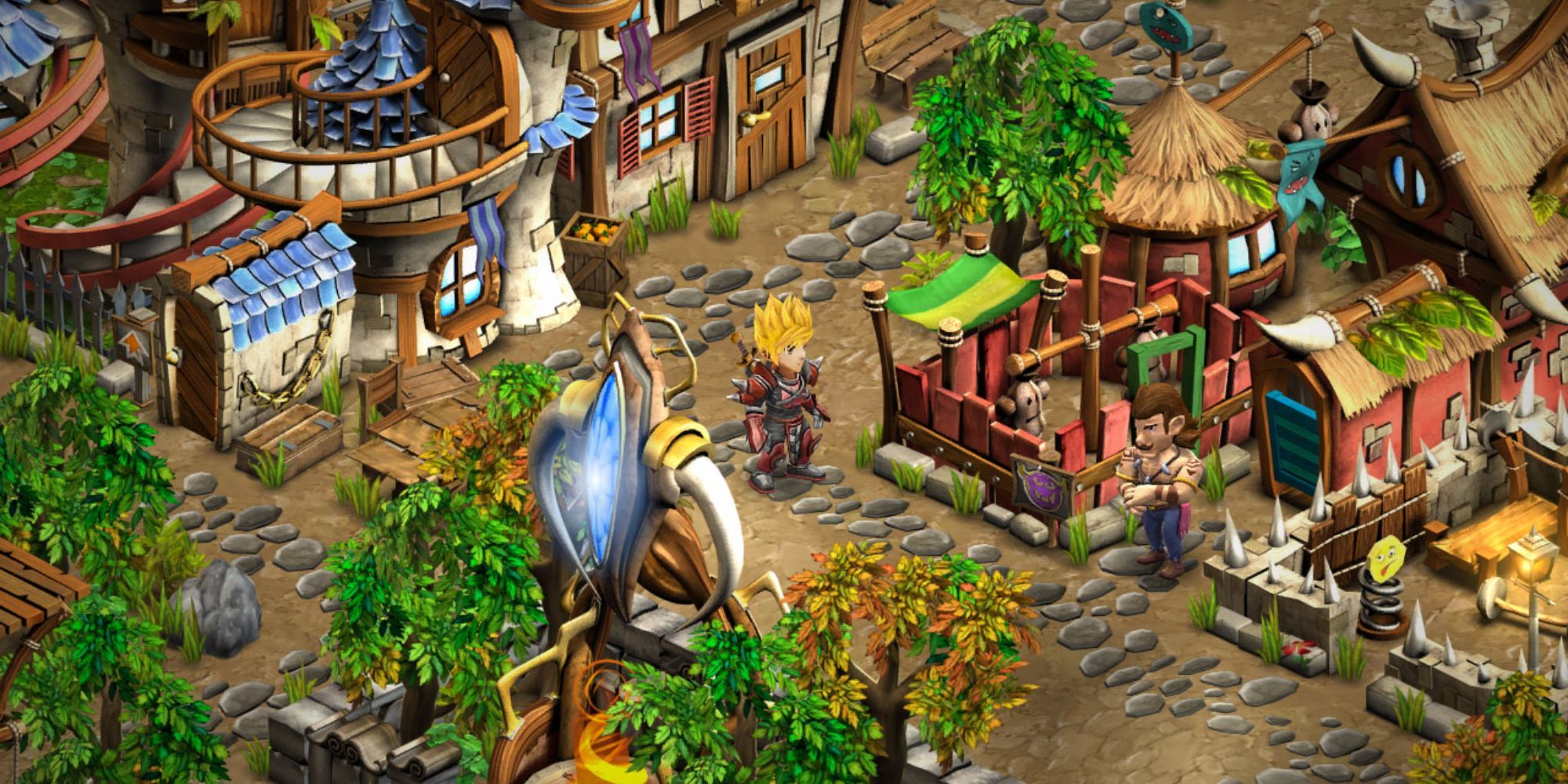 Albacete Warrior and The Redress of Mira are both notable titles for mixing two perspectives or art styles in their games, and Ayre and the Crystal Comet is a great homage to Panzar Dragoon and the days of old polygon graphics. Sissa's Path and Cions of Vega are also very good choices for those who want puzzle-oriented games with sweet or cinematic stories. Still, the most creative choice on the list is none other than EchoBlade, a puzzle-fighting dungeon exploration game that envelops you in complete darkness, with only sounds and echoes left to guide you.
Eastasiasoft lists titles, release dates and platforms
Burrow of the Fallen Bear: January 12 – Switch, PS4, PS5
Wings of Bluestar: January 18 – Switch, PS4, PS5, Xbox One, Series X|S
Sissa's Path: January 25 – Switch, PS4, PS5, Xbox One, Series X|S
Albacete Warrior: February 1 – Switch, PS4, PS5, Xbox One, Series X|S
The Redress of Mira: February 8 – PS4, PS5, Xbox One, Series X|S
Pocket Witch: February 15 – Switch, PS4, PS5, Xbox One, Series X|S
Ayre and the Crystal Comet: Early 2023 – PS4, PS5, Xbox One, Series X|S
Cions of Vega: Early 2023 – PS4, PS5, Xbox One, Series X|S
EchoBlade: Early 2023 – Switch, PS4, PS5, Xbox One, Series X|S
Hyper-5: Early 2023 – Switch, PS4, PS5, Xbox One, Series X|S
Reverie: Sweet As Edition: Early 2023 – PC, PS5, Xbox One, Series X|S
Mugen Souls: Spring 2023 – Nintendo Switch
Rainbow Skies: 2023 – Nintendo Switch
Schildmaid MX: 2023 – Switch, PS4, PS5, Xbox One, Series X|S
Hot Blood: 2023 – Consoles + PC
NEXT: System Shock Remake Developer Repeats March Release Date in New Update