Garena Free Fire and its MAX variant are two of the most popular free-to-play mobile games that have many in-app purchases. One can use diamonds in the game to obtain outfits and other collectibles to change their persona in the game. Similarly, many users use skin and texture mods to change the appearance of characters and other features in the game.
However, it is illegal to use any skin or texture mod in Garena Free Fire and its MAX version. Installing and using a skin mod to optimize your in-game appearance will result in permanent account suspension. Therefore, it makes more sense to avoid using any kind of skin or texture. In addition, one can report that other players use such mods in FF/FF MAX.
---
The reason why using skin and texture mods leads to account bans in Free Fire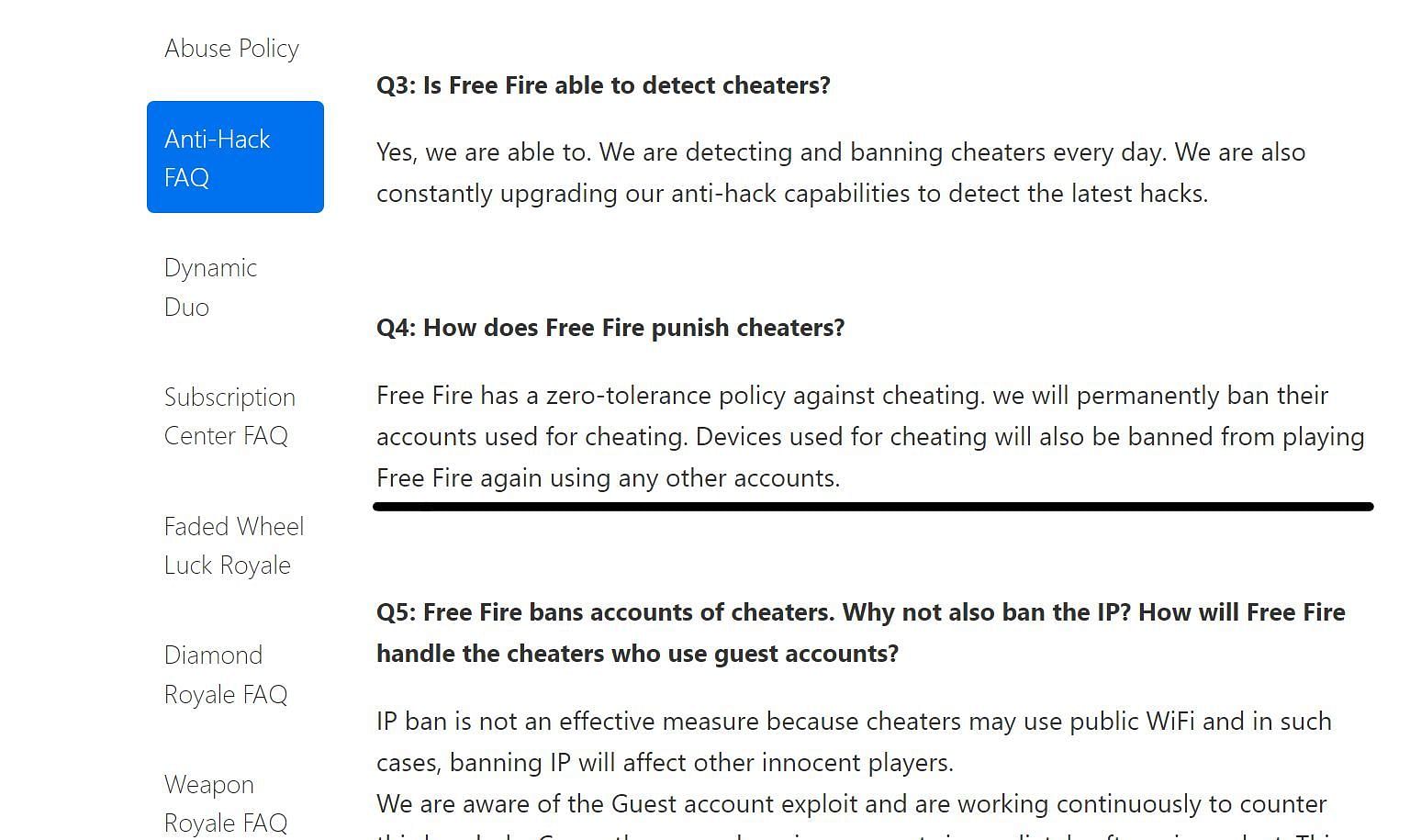 Skin and texture mods are illegal in the Garena-supported Battle Royale game because they are third-party programs. Using third-party software that does not have Garena's authorization and modifying the game client is considered cheating.
For those who are not aware, skin and texture mods interact with the APK client and modify it by changing the features of the game and the appearance of the characters. Thus, this practice is considered cheating and leads to permanent suspension. These bans are often irreversible, as Garena has maintained a "zero tolerance" policy.
This is how Garena defines cheating:
"Using any unauthorized third-party programs not released by Garena, modifying the game client, and/or playing in a modified game client to use features that do not exist in the official game."
Moreover, the publishers have also issued a warning to those who indulge in hacking and cheating by saying:
"Free Fire has a zero tolerance for cheating. We will permanently ban your accounts used for cheating. Devices used for cheating will also be banned from playing Free Fire again with other accounts."
In addition to maintaining a strict approach, Garena has explicitly mentioned that their anti-cheat detector will "cover more ground" via the OB38 patch notes. This means that the publishers have upgraded their abnormality detection model to include skin mods, which can now be easily detected.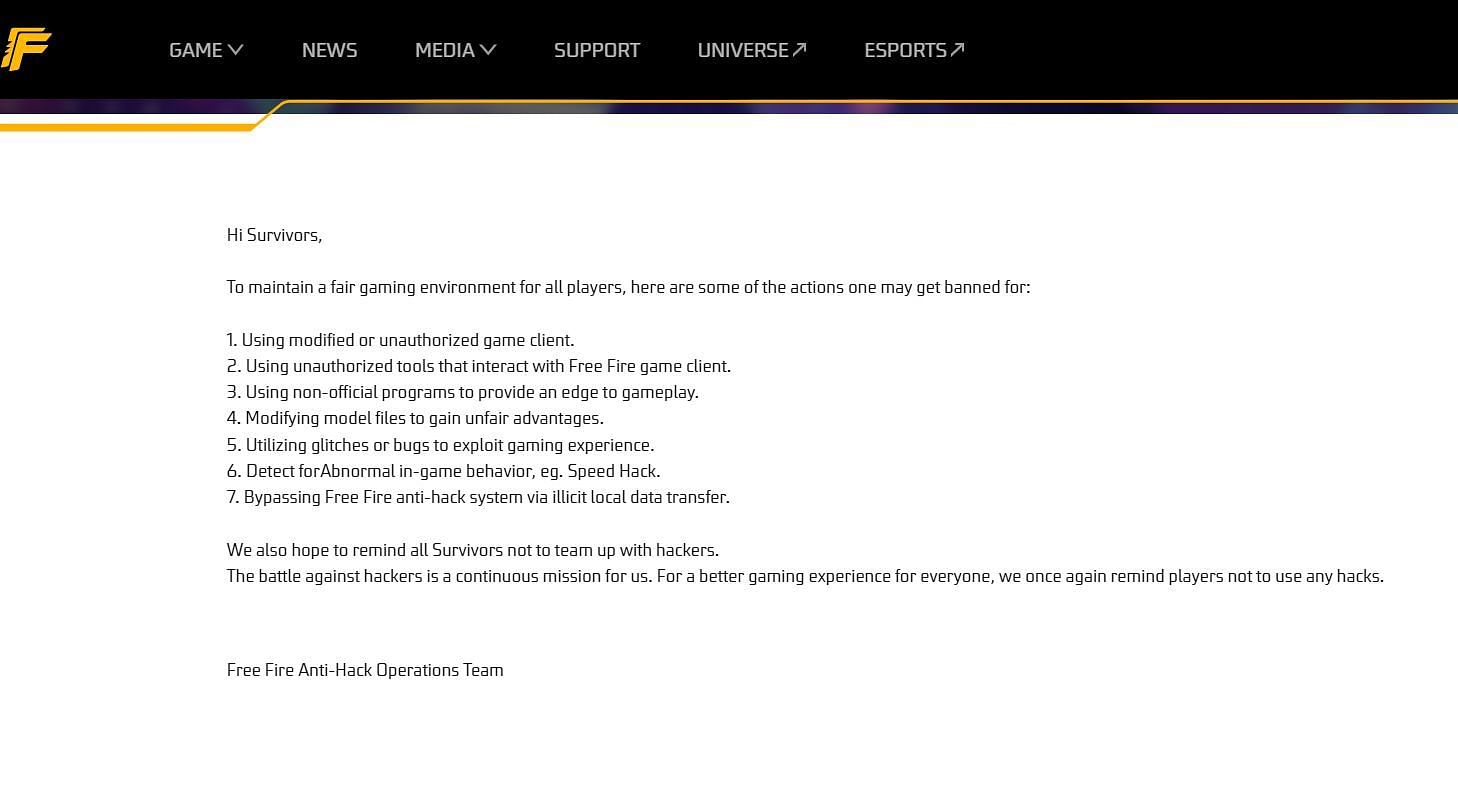 ---
Apart from installing skin mods, here are the measures that one should avoid taking in FF/FF MAX to protect their accounts from in-game suspensions:
Using any modified or unauthorized game clients.
Using unauthorized tools that interact with the APK client.
Using unofficial programs to gain an unfair advantage in the game.
Modify model files to gain an unfair advantage over other players in the game.
Often uses the bugs or glitches to exploit the gaming experience.
Get detected for abnormal behavior ie using hacks for diamonds, transparent walls, targets etc.
Using an unauthorized local data transfer to bypass FF/FF MAX's anti-hacking system.
Players should also report any in-game cheaters using the FF Help Center to maintain a positive gaming environment. They can use screenshots and video recordings of cheaters' abnormal gameplay as evidence while submitting a request.
Check out the latest Free Fire MAX redemption codes here.
Edited by Ritoban "Veloxi" Paul