Dentsu media trends – Opportunity in economic uncertainty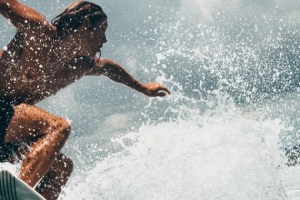 Credit: Oliver Sjostrom via Unsplash
Economic uncertainty and changing consumer behavior have significant implications for future campaigns and marketing budgets, according to the 20223 dentsu media trends report.
dentsu international has compiled and published the insights and predictions from all its global media agencies into one for marketers.
Sam Cousins, Head of Strategy, iProspect Australia, said: "Over the past year our personal values ​​and commercial behavior have become inextricably linked, media is now the access point for virtually all of our needs and creates both unprecedented opportunities for brands, but tighter tension on consumer spending as the economic crisis becomes real.
"We can't limit our thinking in how we define, create and enable towards audiences that are breaking with what they want, need and can afford. What we do know is that this is a very exciting time to solve that challenge."
Danni Wright, Head of Strategy, Carat Australia: "It's never been a more exciting time to be in media.
"Not only is the canvas we get to play on getting bigger with an almost constant stream of new advertising arenas emerging, the tools in our toolbox are also getting sharper with more options for audience addressability and better ways to assess and activate against quality.
"The call for strategic creativity to unlock an 'unfair share' has never been greater, but neither has media's potential to deliver."
Key predictions for 2023 and beyond:
Contents
2023 will bring changes in the content people consume and how they consume it. The speed of the transition to digital platforms shows no signs of slowing down, especially in the video-on-demand and gaming sectors. The changes in the general economic landscape will cause consumers to consider the number of platforms and the associated costs associated with subscriptions. The advancement of advertising streams can not only provide an alternative to consumers, but it will also give brands an opportunity to attract consumers' attention and exploit the advertising streams.
#1 AVOD eats SVOD – Ad-funded video platform is set to overtake subscription channels over time as major streaming platforms add ad-funded tiers.
#2 games everywhere – games are becoming mainstream. Games are becoming increasingly prominent on content sites to drive returning users.
#3 Attention brings back the essence of advertising – Interest in attention is growing as brands look beyond reach and viewability metrics to assess consumer engagement and make more effective decisions.
Trade
Digital commerce continues to evolve, both in terms of importance and diversification of websites, apps and platforms. Consumers can now shop anytime from almost anywhere, paving the way for both retail sites and apps to expand their services and offerings to meet changing consumer demand and flexibility. The challenge for brands is to engage directly with consumers, while planning and adapting for a cookie-free future and respecting privacy.
#1 From shopping to always shopping – Consumers can shop anywhere, anytime. As a result, retail sites are evolving into content sites, and commerce sites are changing into media sites.
#2 Retail Media Shakes Up Adland – Retail platforms and websites are transforming themselves into advertising platforms and becoming attractive propositions for brands due to retailers' vast wealth of first-party data.
#3 The Rise of the Super Apps – Apps evolve and continue to build ecosystems that offer a wide range of services to anticipate and meet user needs.
#4 No turning back for third-party cookies – Brands continue to navigate a cookie-free future, and advertisers will explore and test the solutions that work best for their brands.
Society
Digitized societies are a mainstay now. They continue to change and reflect both technological and societal changes. Social media platforms use their algorithms to encourage engagement, and in social media the "live" events spill over to other platforms forming new communities. Consumers are now able to join global communities in accordance with personal views of sustainability and responsibility. Brands should understand the motivations and formation of online communities, to encourage engagement and adapt future campaigns to better connect with the chosen target audience in the context best suited to the intended message.
#1 "Going Live" goes a long way – Brands and platforms are increasingly using the "go live" features to build a community to generate interest through live events. Not only to bring consumers together, but also to encourage live, active engagement.
#2 Responsibility is central – Community emerges through a common emphasis on brand responsibility. Platforms are opportunities to share relevant content and increasingly measure the effect of campaigns.
#3 Social algorithms give users what they don't know they want – It's not about who you follow as much as what social media platforms want you to see.
Do you have anything to say about this? Share your views in the comments section below. Or if you have a news or tip drop us a line at [email protected]
Sign up for the AdNews newsletter, like us on Facebook or follow us on Twitter to break stories and promotions throughout the day.