Decode how you can do more at work with the Galaxy Tab S7 FE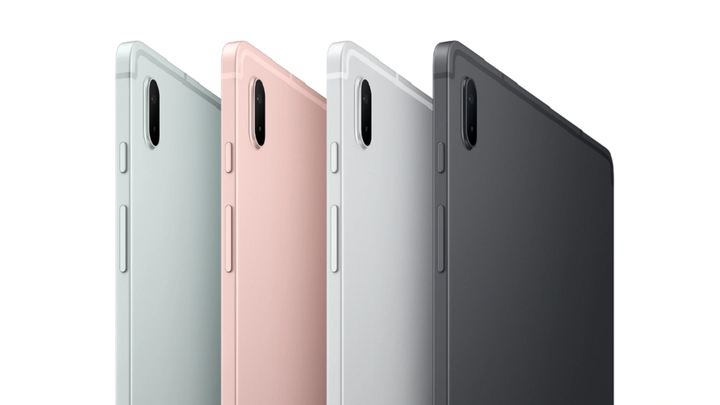 Multiple meetings, last-minute presentations, endless notes, endless job interviews, countless hours of web browsing, networking with peers – is this what a day in your life looks like? If so, it makes sense why Gen Z depends on their gadgets to streamline their workflow. It is almost impossible for a human mind to multitask all the time. You're bound to miss out on something when you have to juggle multiple priorities. And so, how do you ensure that despite the amount of work or pending tasks, you can function efficiently and complete your tasks in good time? Well, you will be surprised to know that some of the smartest millennials are embracing Samsung Galaxy Tab S7 FE to get things in order in their modern and dynamic workplace.
It is true! Are you wondering what is so special about this gadget? Let's discover together. For starters, it has a vibrant display with a 120Hz refresh rate that keeps everything important you need at a second's notice. Be it data, numbers, presentations, graphs, emails or contacts, it will be ready for you! You're also in for high performance like never before with its Snapdragon 778G chipset and super productivity at work, thanks to the giant 10,090 mAh battery that pushes the tablet through more than 12 hours of screen time at once! The story doesn't end, it begins here.
The S Pen is one of the phone's biggest highlights! One of the most important uses is to take notes and have your written text instantly converted to typed text like MAGIC. Can you imagine how much time this saves you from saving what's important? Exciting, right? Dive in with us to further uncover how each of their specs and features is an absolute lifesaver for workers:
A vibrant display to make your day colorful The Galaxy Tab S7 FE has a HUGE 31.50 cm (12.4″) screen! Vivid as it is, it will keep you hooked and interested even when you use it for the most boring work. The screen has the lowest blue light screen that allows the details shine without affecting your eyes. And when you want to take a little break and hide away from your colleagues or peers to watch your favorite movies or videos in the toilet or corner meeting rooms, it guarantees you a visual and audio treat like no other. time for an almost cinema experience enhanced by incredible sound, thanks to AKG and Dolby Atmos!
A powerful processor to increase productivity The Galaxy Tab S7 FE packs in a high-performance Snapdragon 778G chipset that lets you keep streaming, surfing or multitasking at lightning-fast speeds wherever you are. You can launch up to three apps at the same time and work on them at the same time without lag or errors! When you use a microSD card, your most important files (work or personal) will always be at your disposal, thanks to the huge storage space of 1 TB.
Think of it this way – it's your first device for all those important work files, documents, notes and presentations that you often need to retrieve at the last minute. What a relief it would be to access everything with just a few clicks! To make things even easier, the tab also features Samsung DeX, which gives you access to your apps and files and lets you open things easily through the intuitive, simplified taskbar. If you use it with the Samsung keyboard, you'll unlock a whole other level of convenience!
A burning battery that literally fires up your productivity One of the things Gen Z simply cannot afford is having a device that often dies on them. Nevertheless, it is one of the most common occurrences we encounter with our gadgets today. With the Galaxy Tab S7 FE's 10,090 mAh battery, you won't remember the last time you charged it! It can last up to 12-13 hours, so you can work or play for uninterrupted hours. And when it needs to be topped up, you can get back to full charge before you know it with 45W super fast charging. Could you ask for anything more?
A hi-definition camera to make job interviews enjoyable Today's workplace culture is about connecting externally, either from home, cafes, workplaces or various office spaces. In such a situation, contact with team members, clients, agencies and peers etc. has become almost inevitable to stay connected and keep teamwork smooth, regardless of physical distance. This is where the Galaxy Tab S7 FE again does fantastic work.
It allows you to switch the tab to landscape mode for a crystal clear video call that makes it enjoyable, fruitful and productive for everyone in the conversation. The relocated front camera keeps you in the center of the screen. And the design is such that when you speak, your voice comes through clearly with the three microphones embedded around the screen. Moreover, the 8 MP front camera also lets you click memorable, clear and crisp photos for all the times you meet all your lovely team members in one place. Now you know why the Galaxy Tab S7 FE is being touted as a versatile device for Millennials!
An S-Pen to write, take notes, draw and even paint away to glory! The highlight of the Galaxy Tab S7 FE is the cutting-edge technology that helps it – Meet the S-Pen! A quick press of the button on the S Pen brings up all your pen-friendly apps and shortcuts. Samsung has included a limited-time membership to some premium creative apps like Clip Studio Paint and Canva Pro with which you can use the S Pen to channel your inner creative instinct and bring out a professional-level artist. There are also note-taking apps like Noteshelf and Samsung Notes that will make taking notes feel extremely natural, even in the most stressful work meetings.
Don't you believe us? Okay, take Noteshelf, for example. As you take notes, the app will automatically recommend titles by analyzing the content and suggesting hashtags to keep all your notes organized. When you use Clip Studio Paint, you can bring your creative vision to life using creative tools like storyboarding and inking. What you also cannot miss is the PENUP app, a massive social network for design lovers or enthusiasts. Draw, share, interact, inspire and be inspired by other creators! And when you're done with all that, the S-Pen snaps magnetically to the side for easy portability. The icing on the cake? There is absolutely no need to charge the S Pen!
Whew..! Knowing all the reasons why this device is meant to help you multitask, increase your productivity, help you rejuvenate and keep you entertained, and we could go on and on.
Now… to the most important detail!
The Samsung Galaxy Tab S7 FE comes in four beautiful iconic colors – Mystic Black, Mystic Silver, Mystic Green and Mystic Pink. You can check out all the latest offers on it here.
We bet you have no reason to delay improving your work life. Complete your to-do lists with ease starting today because Galaxy Tab S7 FE literally has your back!
Disclaimer: This article was produced on behalf of Samsung by Times Internet's Spotlight team.
FacebookTwitterLinkedIn
---