There have been many games based on anime over the years, including fighting games, visual novels, side-scrolling beat 'em ups, and more. However, not every anime series is lucky enough to get a video game adaptation. Even if they do, they are rarely considered on par with their non-anime-based contemporaries, and are often cheap ways to cash in on a series' popularity.
RELATED: Anime You Didn't Know Had JRPGs
One genre we're seeing anime-based games delve into less often these days is the JRPG, one that tends to have more gameplay variety than regular 3D arena fighters. We think that many anime series, both old and new, deserve JRPG adaptations.
10/10

Black Butler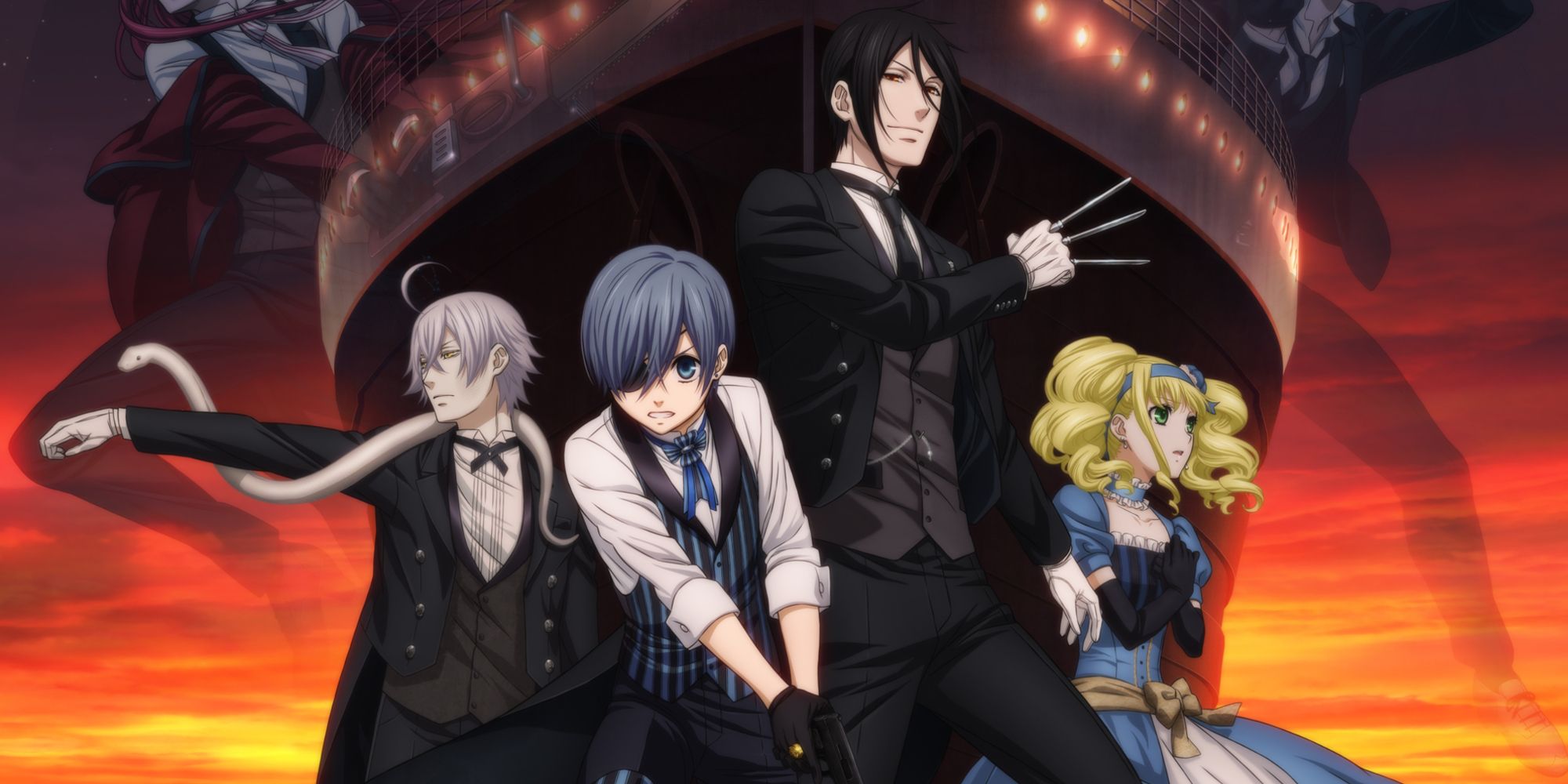 The Black Butler manga series by Yana Toboso has received several anime adaptations, and the second season features a completely original story. It features the young earl Ciel Phantomhive and his demon butler Sebastian Michaelis as they travel around 19th century Europe investigating all manner of criminal and supernatural occurrences.
Later arcs show that there are more characters than just Sebastian capable of fending off enemies, so it would be easy to include a larger party than just Sebastian and Ciel in a JRPG. It may still retain the visual novel elements of the Japanese-exclusive Nintendo DS game as well, but be a bit more refined due to how the genre has evolved.
9/10

Deadman's Wonderland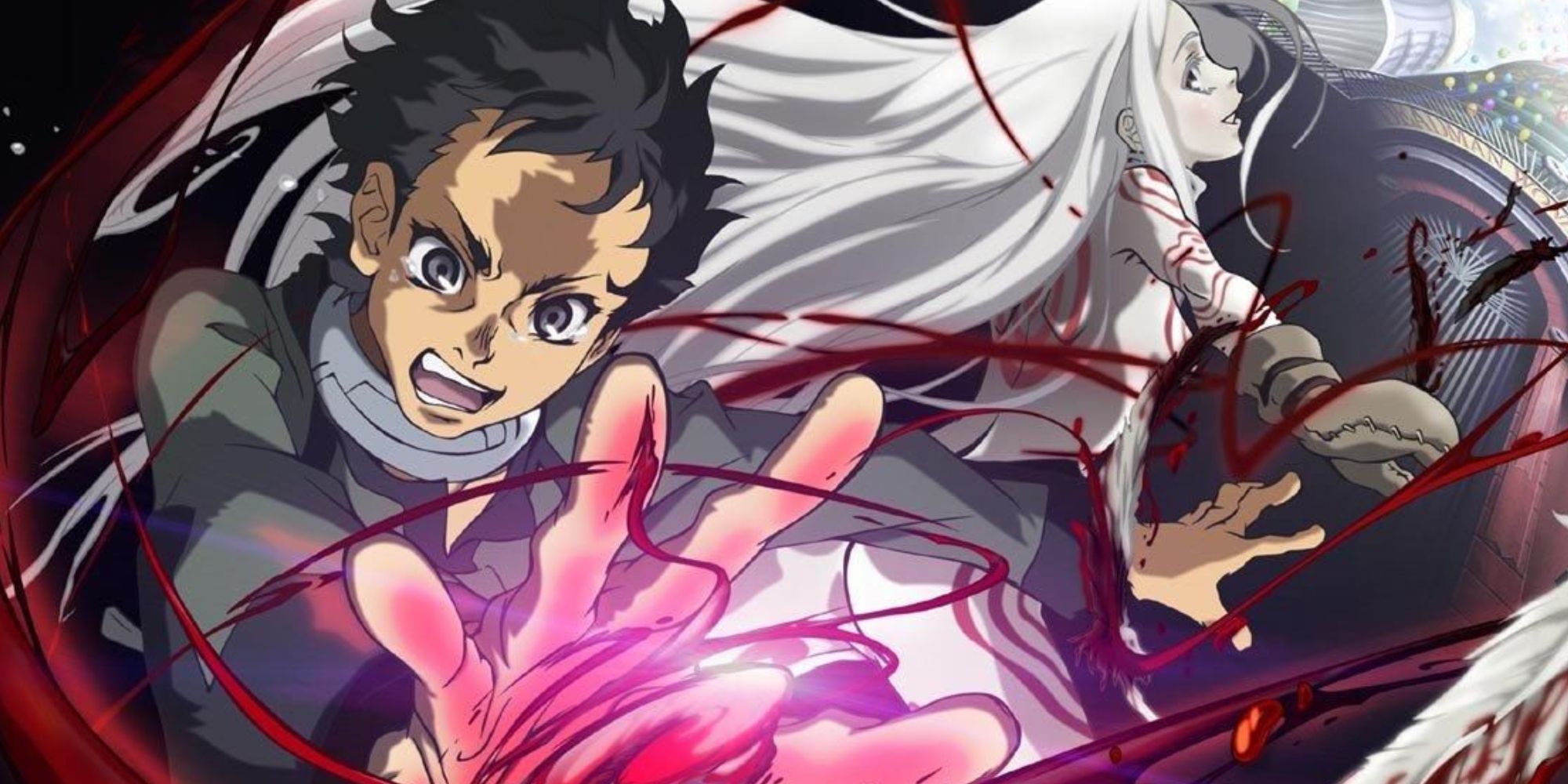 Deadman Wonderland was a short anime series based on the manga by Jinsei Kataoka, but only covers a small portion of the source material. The titular location is a prison and amusement park in what's left of Tokyo, after a massive earthquake had caused most of it to sink a decade earlier.
Besides regular inmates, there are also Deadmen, individuals who are able to manipulate their blood in various ways. These supernatural beings are also forced to participate in gladiatorial combat, in an event entitled Carnival Corpse. A JRPG based on the series will likely feature action-based gameplay, with protagonist Ganta Igarashi as the main playable character. Most, if not all of the other Deadmen are playable to some extent.
8/10

Flame Of Recca
Flame of Recca was a manga by Nobuyuki Anzai that debuted in 1995, and received an anime adaptation of the first few arcs in 1997. The series had two Japan-exclusive games, but has never had a JRPG adaptation. It stars Recca Hanabishi, a ninja-obsessed teenager who can control fire. Recca and his friends then set out to defeat his older brother and the latter's adopted father.
Since they have no latent powers, Recca's friends and most of the other characters fight using madogu, ancient items that grant special powers when used. A Flame of Recca JRPG will likely be turn-based, with characters gaining access to new techniques and madogu as they level up.
7/10

Black clover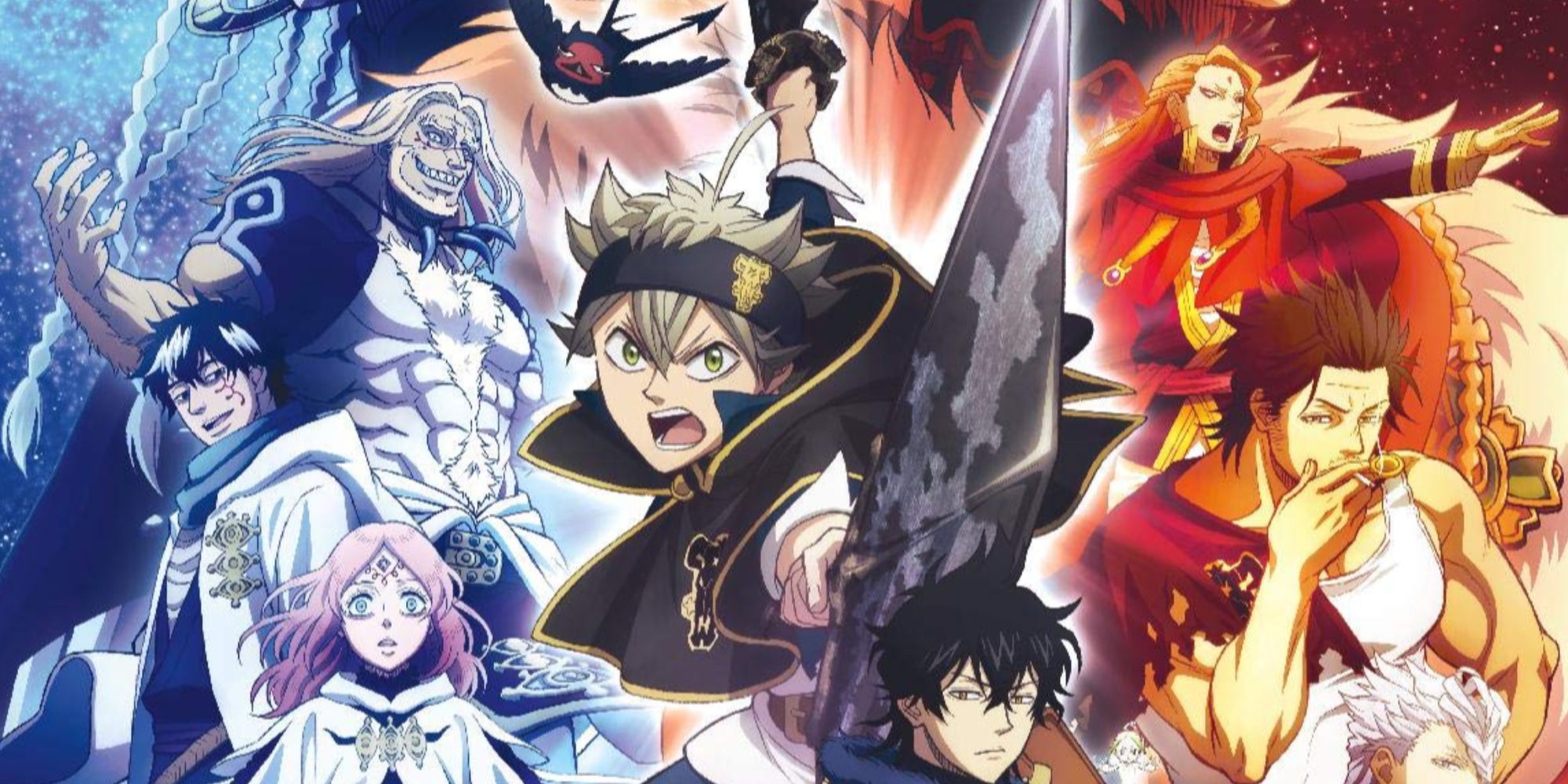 Black Clover is a medieval action anime series based on the manga by Yuki Tabata and features Asta and Yuno, two rivals who want to become the Wizard King – a title given to the strongest magical knight. Asta can't use magic, so he focuses on physical strength, while Yuno is skilled at magic early on.
Because of the setting, a Black Clover JRPG can take cues from series like Dragon Quest and older Final Fantasy games, with either a traditional turn-based combat system, an ATB-inspired combat system, or more action-oriented combat. Regardless of the gameplay, a Black Clover title would have to provide a bigger and better adventure than the series' first console game, Black Clover: Quartet Knights.
6/10

Yashahime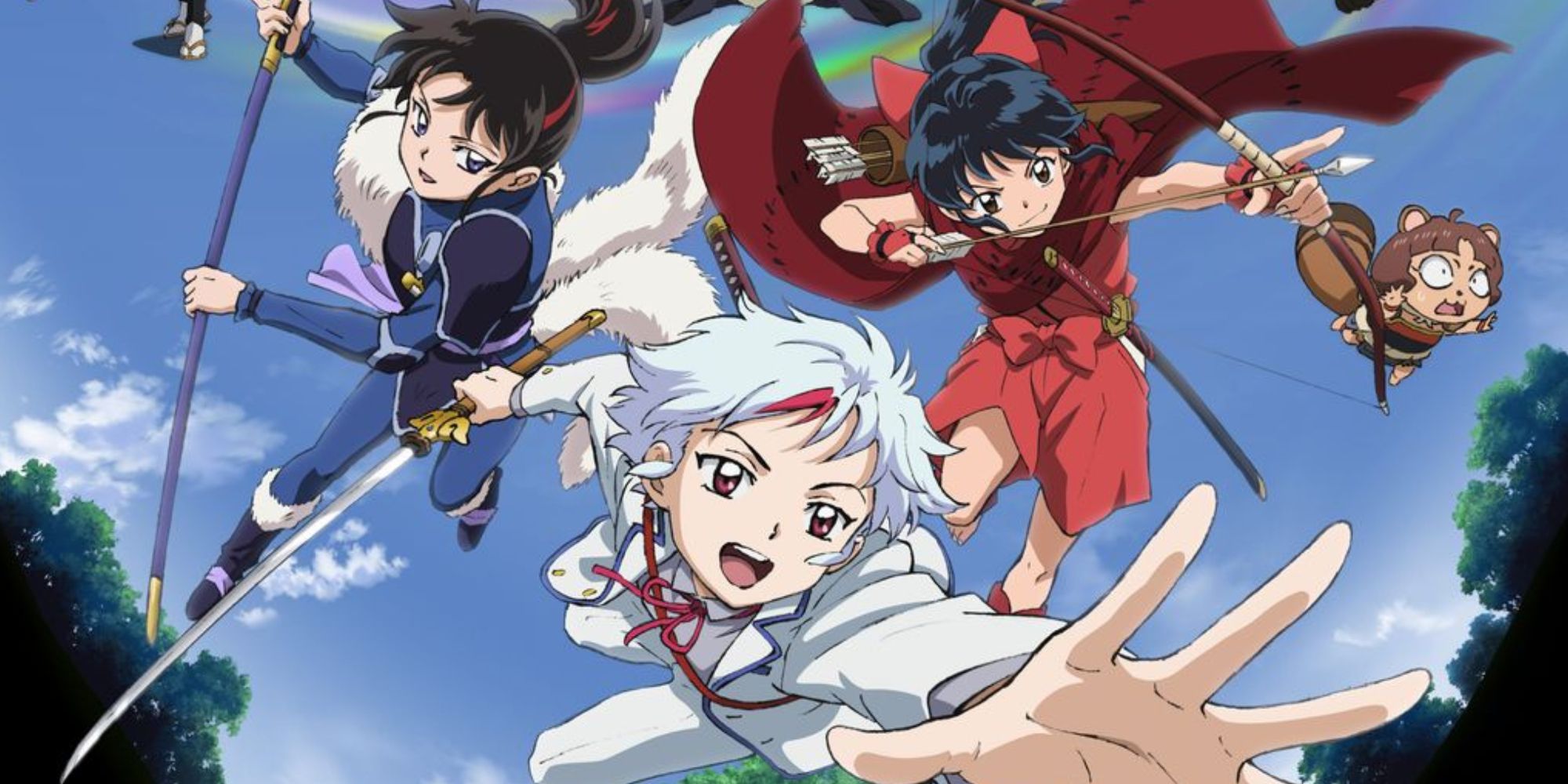 Rumiko Takahashi's Inuyasha series is no stranger to JRPGs, as Secret of the Cursed Mask for PlayStation 2 and Secret of the Divine Jewel for Nintendo DS were released in 2004 and 2007 respectively. Inuyasha's sequel series, Yashahime: Princess Half-Demon, is less popular, but since it's already finished, it could get a proper adaptation similar to these previous games.
Instead of having a plot-relevant self-insert character, a Yashahime game could focus solely on the anime's story. Sesshomaru's daughters, Towa and Setsuna, as well as Inuyasha and Kagome's daughter, Moroha, may be the three most important party members. It can also update the turn-based gameplay of its predecessors to more modern standards.
5/10

Claymore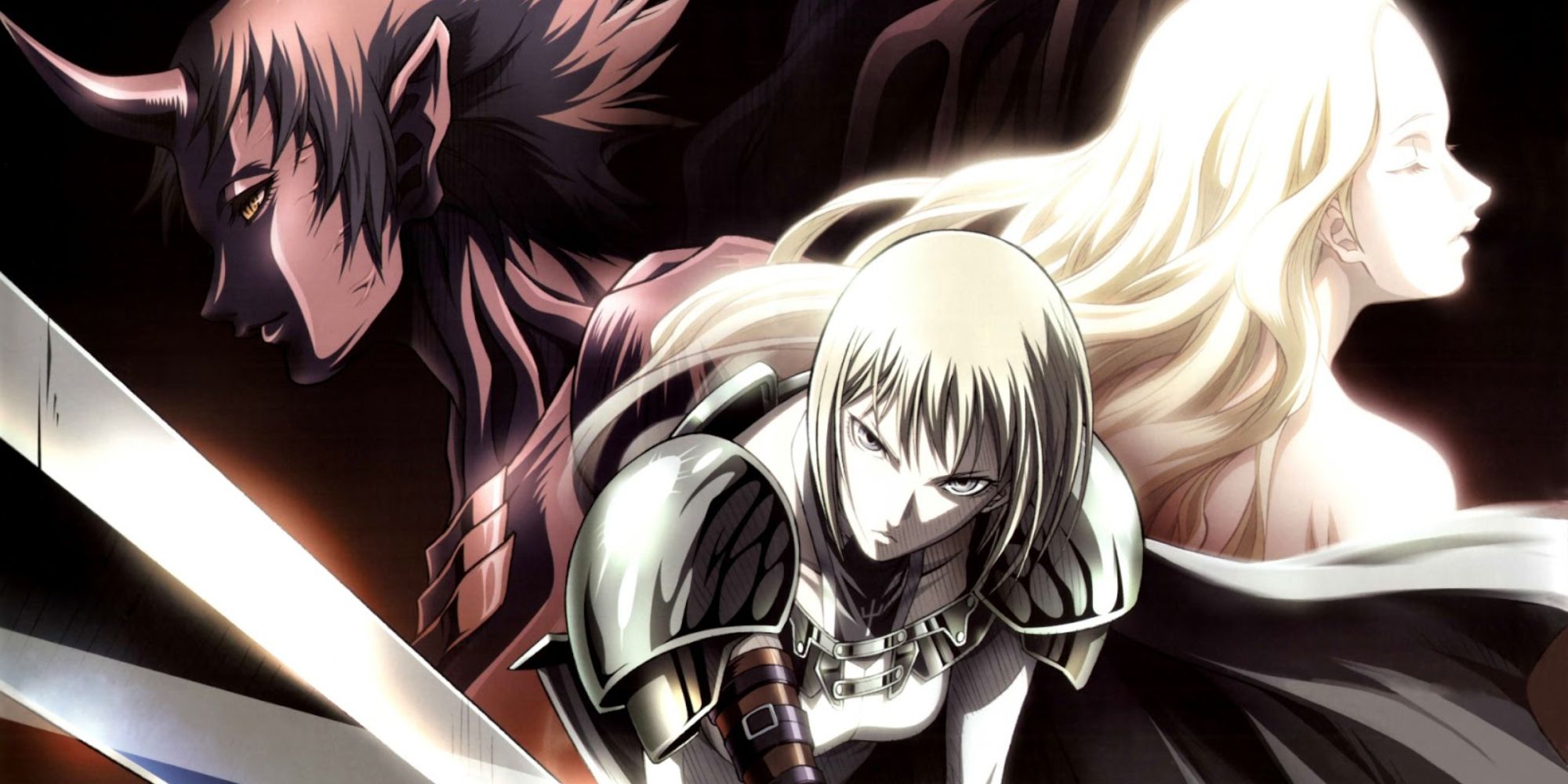 The Claymore anime adapts the first 55 chapters of Norihiro Yagi's dark fantasy manga with some changes, but the last two episodes have their own original story. A hypothetical JRPG based on the series could either adapt the anime series or the entire manga.
While Claymore-inspired action games like Soulstice exist, a new officially licensed Claymore JRPG could help renew interest in the series. It would probably be an action-based game, starring Clare. She could defeat Yoma enemies to gain experience and become stronger. Other Claymores will be playable in certain sections when needed.
4/10

Berserk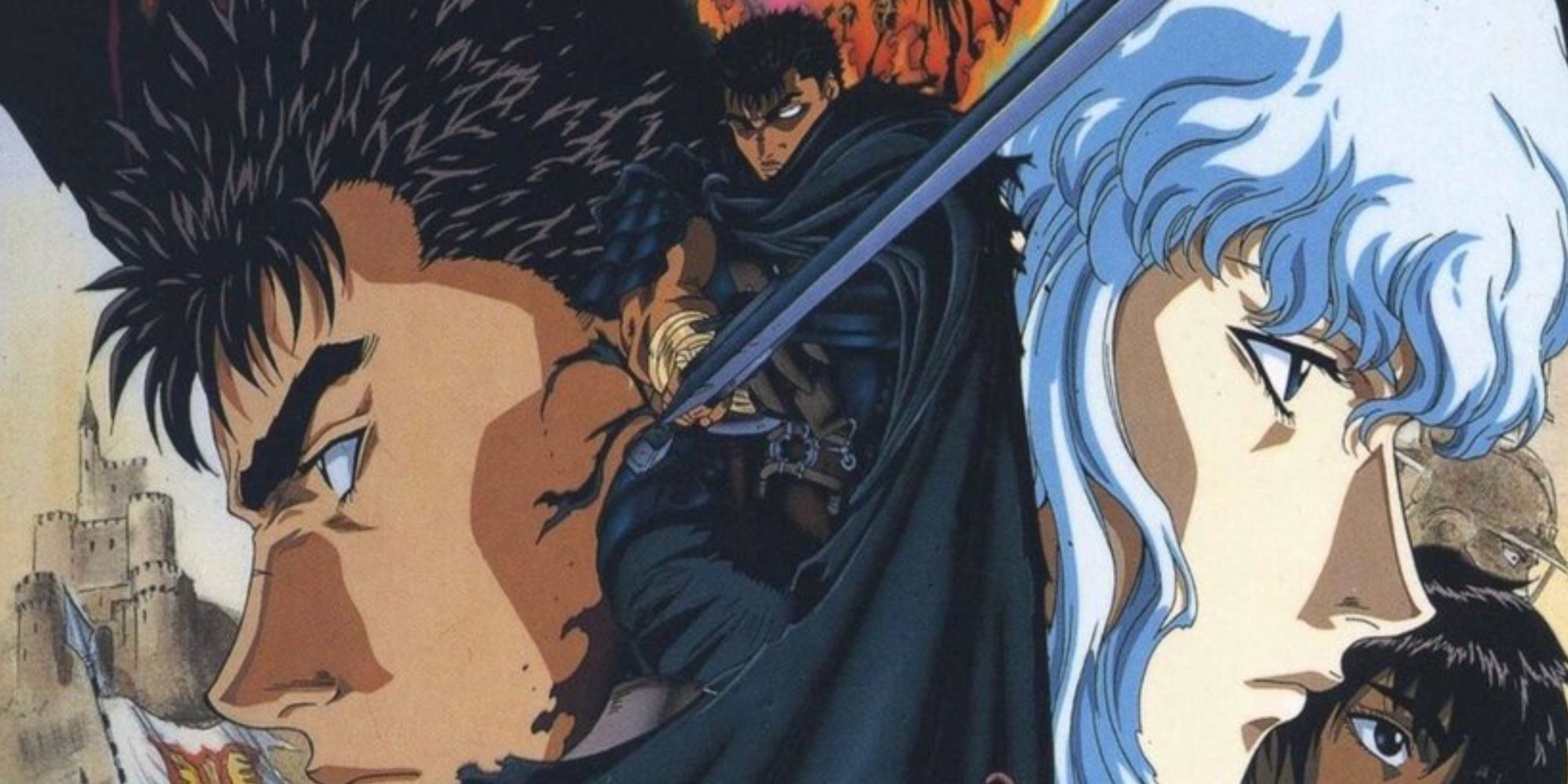 The late Kentaro Miura's Berserk series has had a few games of varying quality, but despite being a major influence on a number of popular JRPGs, it has never had a game in the genre itself. Often, developers have opted for hack-and-slash games instead, which makes sense being based on the material.
A JRPG based on Berserk could cover the entire story from the Golden Age arc, and even include later arcs that have yet to be seen in animated form. While a Berserk JRPG can be action-based like its predecessors, it can also have many Soulslike elements, as FromSoftware's dark fantasy game is heavily inspired by the world of Berserk.
3/10

Boruto: Naruto Next Generations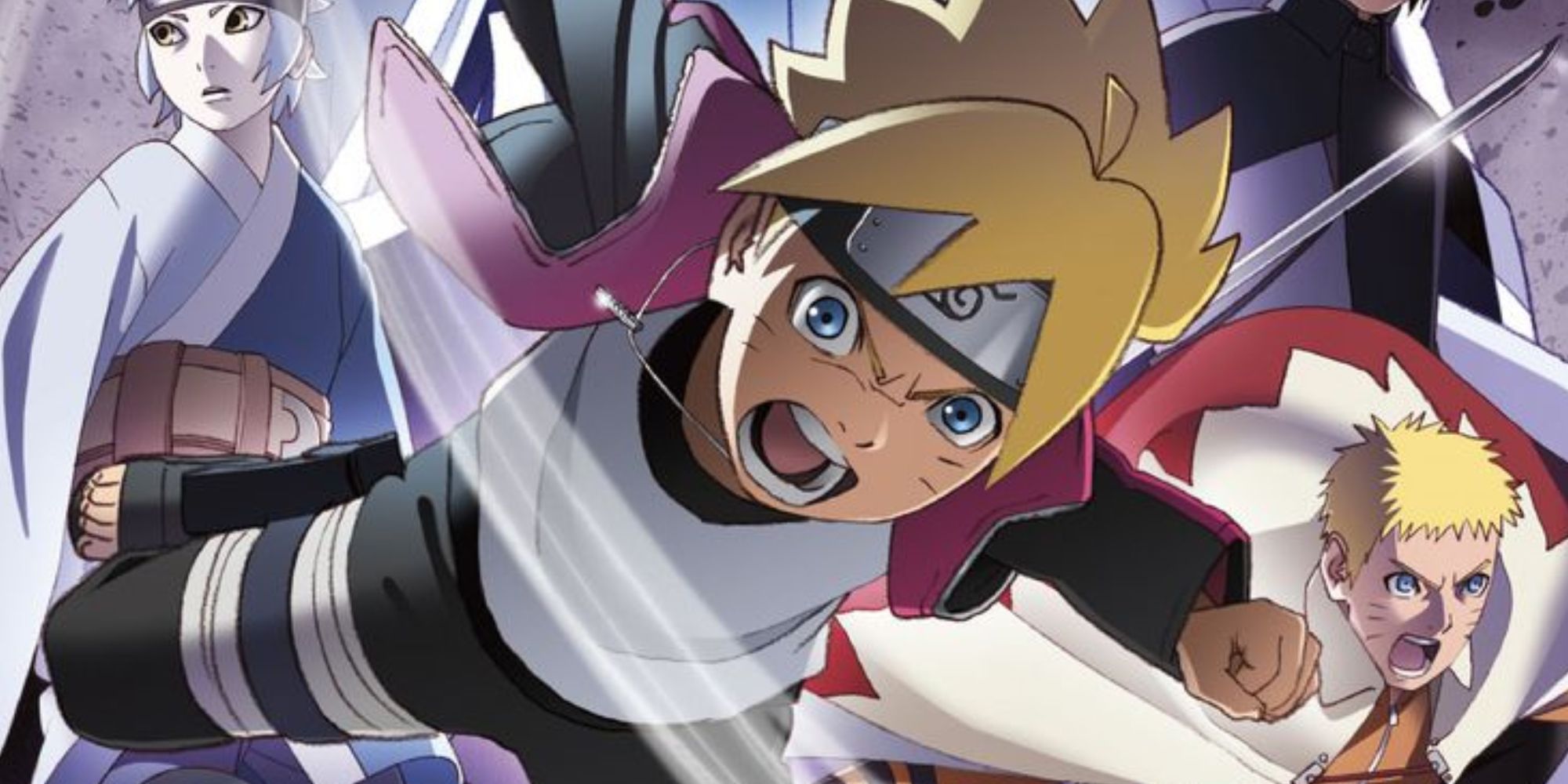 Boruto may not be as popular as his father, but his series is still relatively popular due to its legacy. Since the Boruto series has multiple arcs not adapted from the manga, there are a few different things a hypothetical JRPG could do, story-wise.
RELATED: Anime Characters Playing Video Games
It can follow every anime arc, only follow the manga, have a story involving Boruto and other newer characters that explore previous Naruto arcs, or have an original story like some Naruto games have in the past. The game may be inspired by the Uzumaki Chronicles duology, with action-based combat during missions and stat management in between, but it may also add more world exploration as some more modern anime-based games do.
2/10

My Hero Academia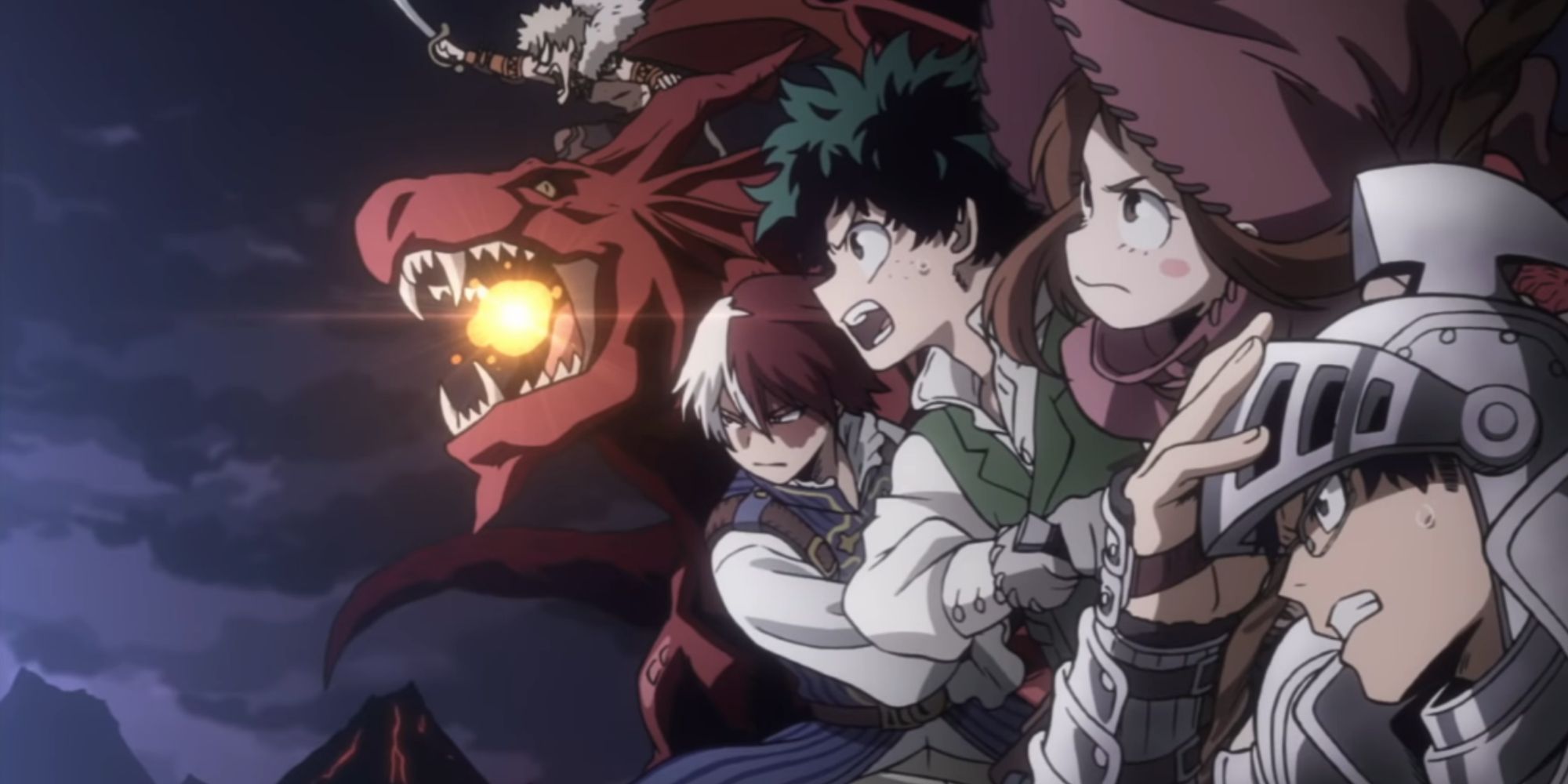 My Hero Academia has had a few games, including mobile games, fighting games, and a battle royale, but what if there was a JRPG based on the series? Of course, Deku would be the main playable character, but all UA students, staff, and other heroes could serve as potential party members or guests.
A potential My Hero Academia JRPG could also take cues from games like Fairy Tail and One Piece Odyssey, with its own movement and weakness mechanics that can be manipulated depending on who's in the party. For those who prefer a more fantasy look in their JRPGs, Class 1-A costumes from the series' third animation can be cosmetic bonus items.
1/10

Jojo's Bizarre Adventure Part 4: Diamond Is Unbreakable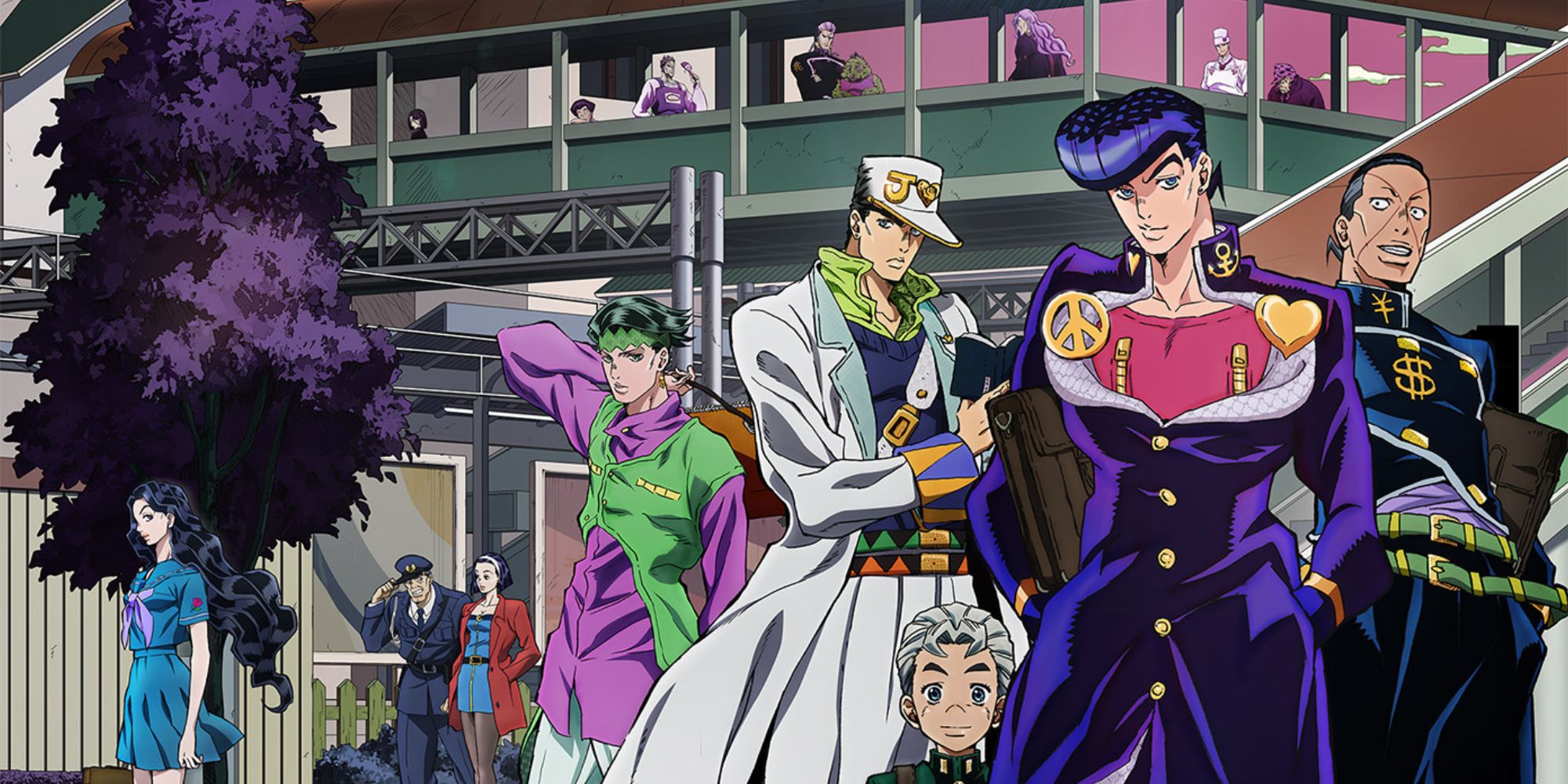 Jojo's Bizarre Adventure by Hirohito Araki had a handful of video games in various genres before the 2012 anime adaptation began airing, but only some of the earlier installments have games of their own. The third installment, Stardust Crusaders, had a turn-based JRPG on the Super Famicom in 1993. A hypothetical game based on Diamond is Unbreakable could improve and expand the gameplay.
Written in 1994, Diamond is Unbreakable takes place in 1998, so the game was able to borrow elements from the various JRPGs released around that time, with a top-down pixel art style in the overworld and a visually different, yet two-dimensional look during turns. -based battles – perhaps a little similar to the HD-2D art style.
NEXT: JoJo's Bizarre Adventure Game Only Released in Japan