Recently, the eighteenth iteration of the annual Anime Los Angeles convention took place in Long Beach, California. For its guests of honor, the high-energy winter convention hosted two of the most respected Japanese animators working today, and GameRant had the privilege of sitting down with Kenji Yokoyama.
With animation credits spanning everything from cult classics such as Galaxy Express 999to .hack/SIGN and Slam Dunkto Dragon Ball Super and One Piece Movie Red, his role as an animator is second to none. In a candid conversation, Yokoyama discusses the changes in the anime industry, the role of the genga key animator, and the unique atmosphere of conventions in America vs. Japan.
RELATED: How Dragon Ball Permanently Sidelined Its Strongest Character
GameRant: There are many similarities between the roles of key animators in Western animation and the title "genga" in anime. In your own words, how would you describe the duties of the genga animator?
Kenji Yokoyama: In the process of creating anime, the genga is the very first person responsible for creating what ultimately ends up on the screen. With an adaptation, you usually hire separate writers and coordinators just to break up the manga chapters into the formatting of episodes, and then hire a storyboard artist to visualize the episodes of which the key animator draws the main poses, working under the director. Usually a season of an anime will have several key animators under the director's supervision, but I'm lucky to say that I often serve the role of animating some sequences on my own.
GameRant: You've worked on several different shows drawn in a wide variety of styles. How do you get into the right mindset to adapt your drawing styles so closely, and what are some examples of this playing out while animating?
Yokoyama: The style of a show, as a key animator, is something I think about in terms of character more than anything else. I'm going to get a design sheet of the character for reference, and then I need to know it inside and out. It can actually be a very challenging process, and the process of animating something more realistic, like Slam Dunknaturally requires a different sensibility than animating a more action-based shonen-like Dragon Ball or One Piece. If you're coming into a project that's already in production, notes from the other key animators are always the biggest thing, and it can be an organic process.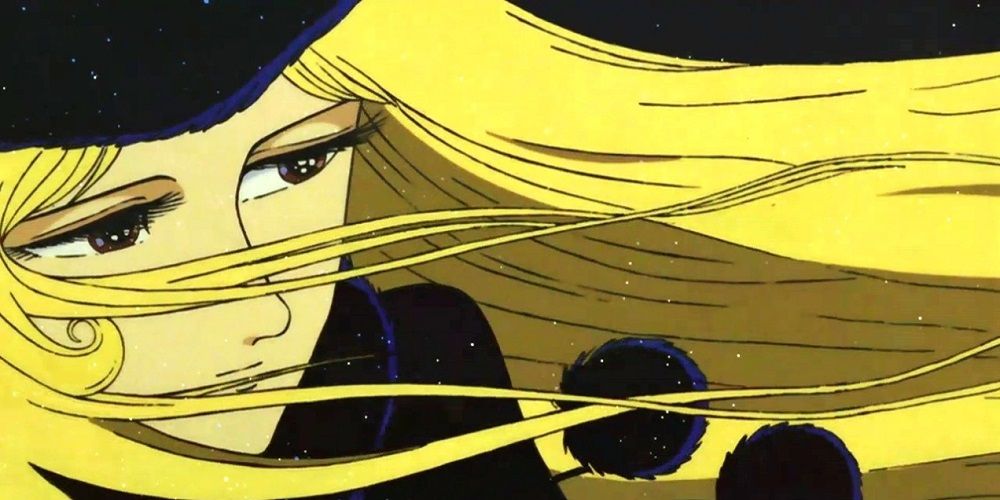 GameRant: So collaboration is a very big aspect of getting the aesthetic just right?
Yokoyama: Yes. When you go about the animation on the episode of One Piece which crossed over with Dragon Ball Z [The "Dream 9" One Piece, Dragon Ball Z and Toriko crossover that aired in 2013 on Fuji TV in Japan], the blending of aesthetics between the different shows required a lot of collaboration with the creatives on both sides, which happened in some very large meetings. It took a lot of technical talent to get it down, but it was very rewarding.
GameRant: With over 40 years of experience in anime, you started during the original video animation boom of the 1980s, where many series and features were created with the singularly original vision of a writer and director. Compared to the more adaptation-based nature of the modern anime industry, what observations have you noticed about the changes in what's being done now compared to what was being done when you first started?
Yokoyama: I haven't seen so much of a single change from original anime concepts to adaptations, but more the style of how each has gone about has changed itself. Things are more careful when they present an original project, because people are not familiar with it, but people today still make a lot of good stuff there, and I respect that. For adaptations, the mindset has kind of changed to where anime adaptations of a manga are not just seen as a "definitive version" but more as working around a wider ecosystem of interest that's already there, and of course there's always a pool of good manga to draw from. If an adaptation of a manga is successful or not, these days it is seen as the responsibility of the production staff.
GameRant: After such a long career, this is your first time at an American convention. Anime Los Angeles is definitely a big event, so what are your impressions?
Yokoyama: [laughs] The atmosphere at this convention is very different from what you get at many conventions in Japan. At Japanese conventions you have much more direct marketing of books and manga, whereas here it feels very festive. There is a lot more cosplay here, almost like a matsuri festival.
With that, Mr. Yokoyama returned to his art booth, working on art assignments alongside other Genga legends and One Piece alum Mamoru Yokota. Kenji Yokoyama's latest work can be seen in the key animation for One Piece Movie Redand he also aims to help young animators through his Japanese-language anime production art community, "ONE CUT."
MORE: An interview with the creators of Trigun: Stampede