The best Samsung Galaxy phones are capable of delivering a wireless audio experience that the latest iPhones and many Google-powered competitors can't match. Combining Harman Kardon audio with new proprietary technologies, Galaxy phones offer plenty to fulfill your high-quality audio needs when enjoying movies, music, podcasts, e-books and video games. But you need to make sure you have the right settings in place to maximize sound quality.
If, like me, you've been rooting through Samsung's UI One software, you'll have discovered some cool features to boost and customize the sound of your Galaxy phone. But what do they all mean? Many are sprinkled throughout your phone's settings, and some are even hidden in the back – which I'll tell you how to access later.
Everything you need is in your Galaxy phone's interface, and doesn't require the Galaxy Wearable app or investment in high-end audio accessories like a portable DAC.
Before I begin, however, it's important to note that some of these features require certain Galaxy Buds models such as the Galaxy Buds Pro, Galaxy Buds Live, and Galaxy Buds 2 Pro. However, there are some that will work with some of the best wireless earbuds out there and even wired headphones.
So grab your Galaxy phone, unlock your screen and follow my five tips below to ensure you get the very best sound when you plug in a pair of wireless earbuds or headphones.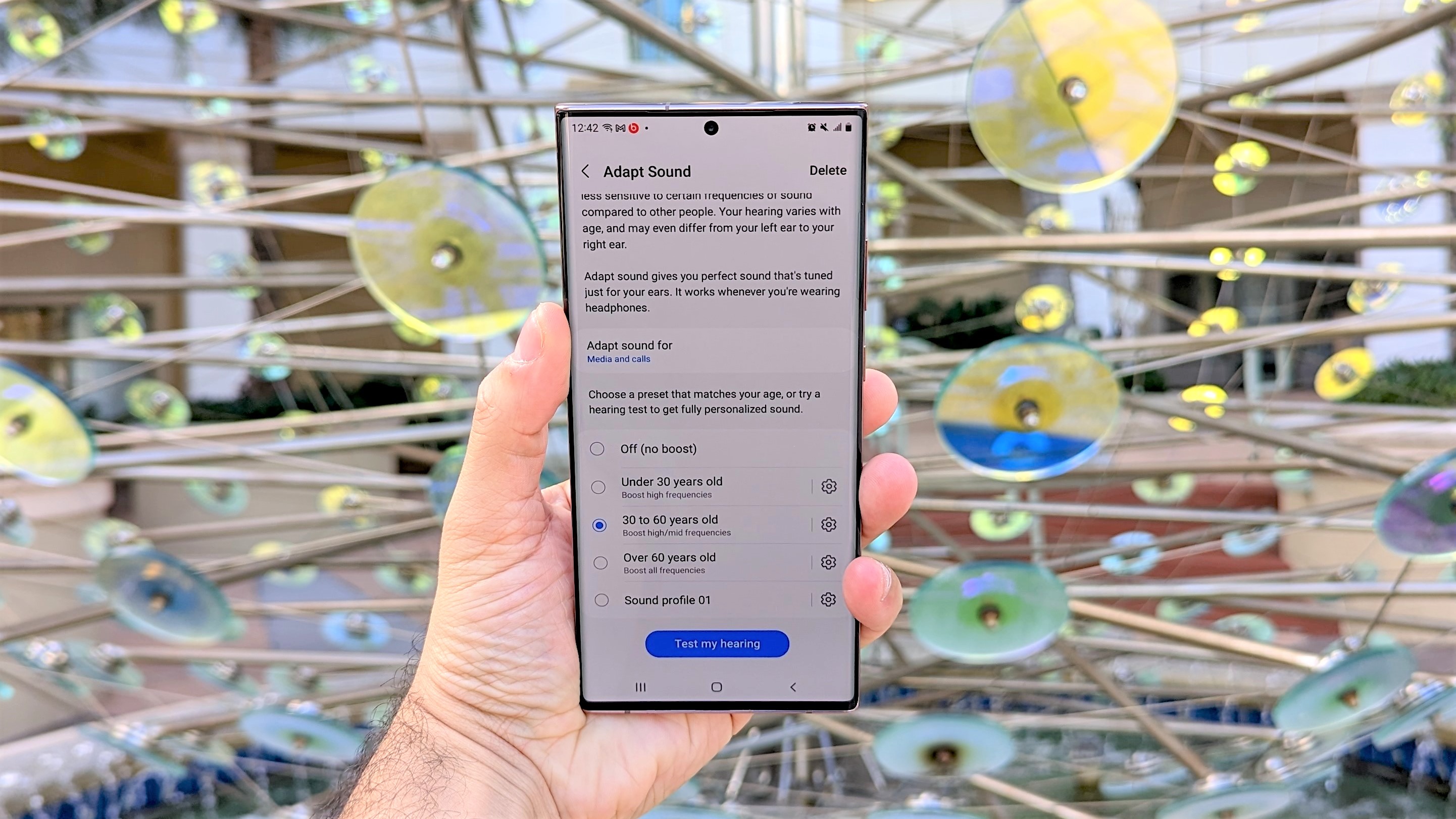 1. Turn on Customize Sound
Have you ever heard of presbycusis? It is an age-related hearing loss that occurs gradually as we get older. Samsung had this in mind when developing Adapt Sound.
Settings > Sound and vibration > Sound quality and effects > Customize sound
This function gives you two options: create a personal sound profile based on the results of a hearing test or choose a preset that adapts the sound to your age group. Each age setting works differently: under 30 increases high frequencies, 30 to 60 increases high and mid levels, and over 60 increases all frequencies.
You can also use the function on calls.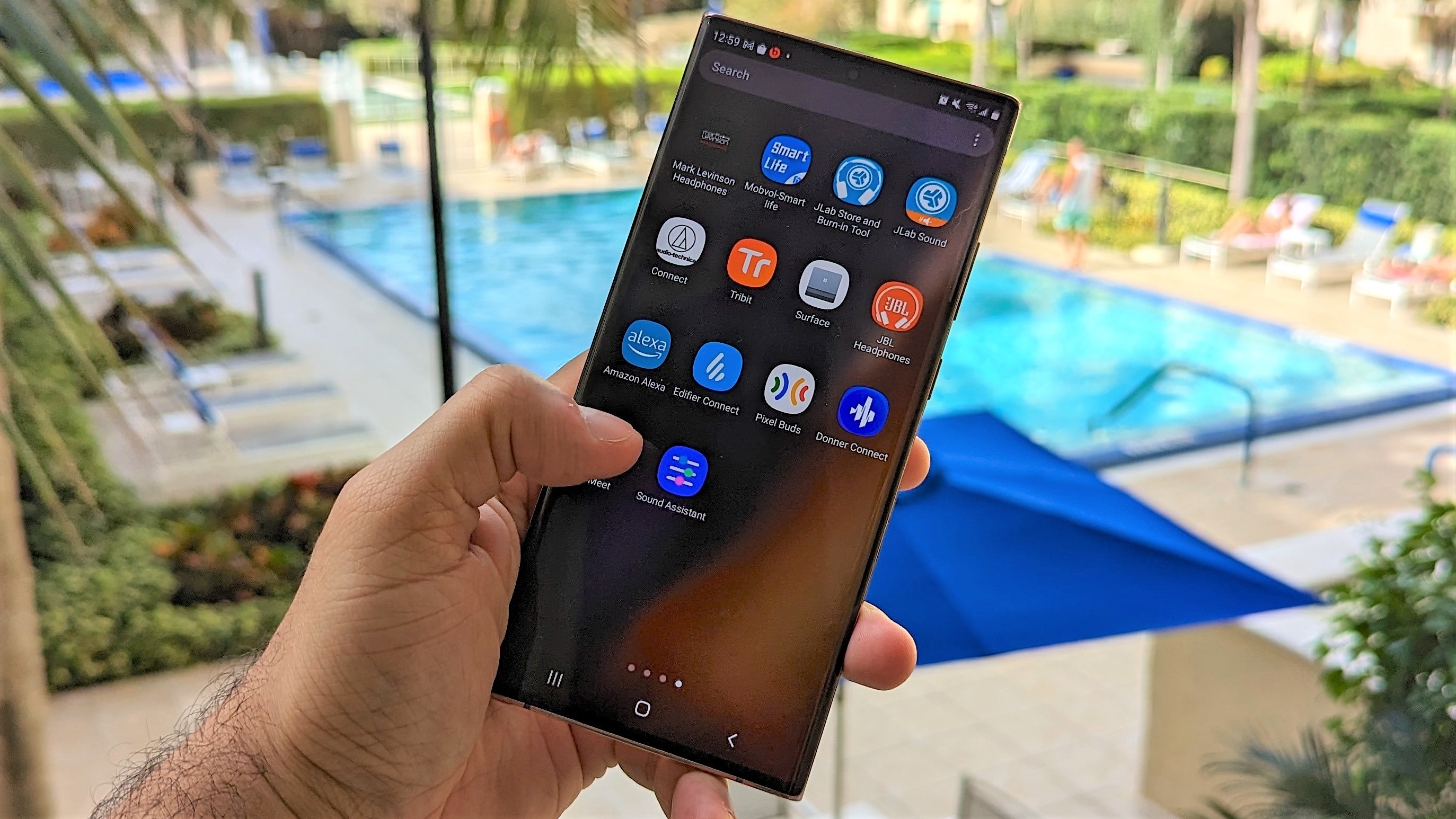 2. Download the Sound Assistant app
It is common to forget the Galaxy Store. Fortunately, Samsung placed the app on the home screen as a reminder. It offers several free apps that enhance the mobile Galaxy experience, one of which is Sound Assistant.
Galaxy Store > Search for Sound Assistant > Download
Sound Assistant has some unique sound settings worth checking out, like adjusting the volume of individual Android apps and switching the left and right audio outputs on your headphones.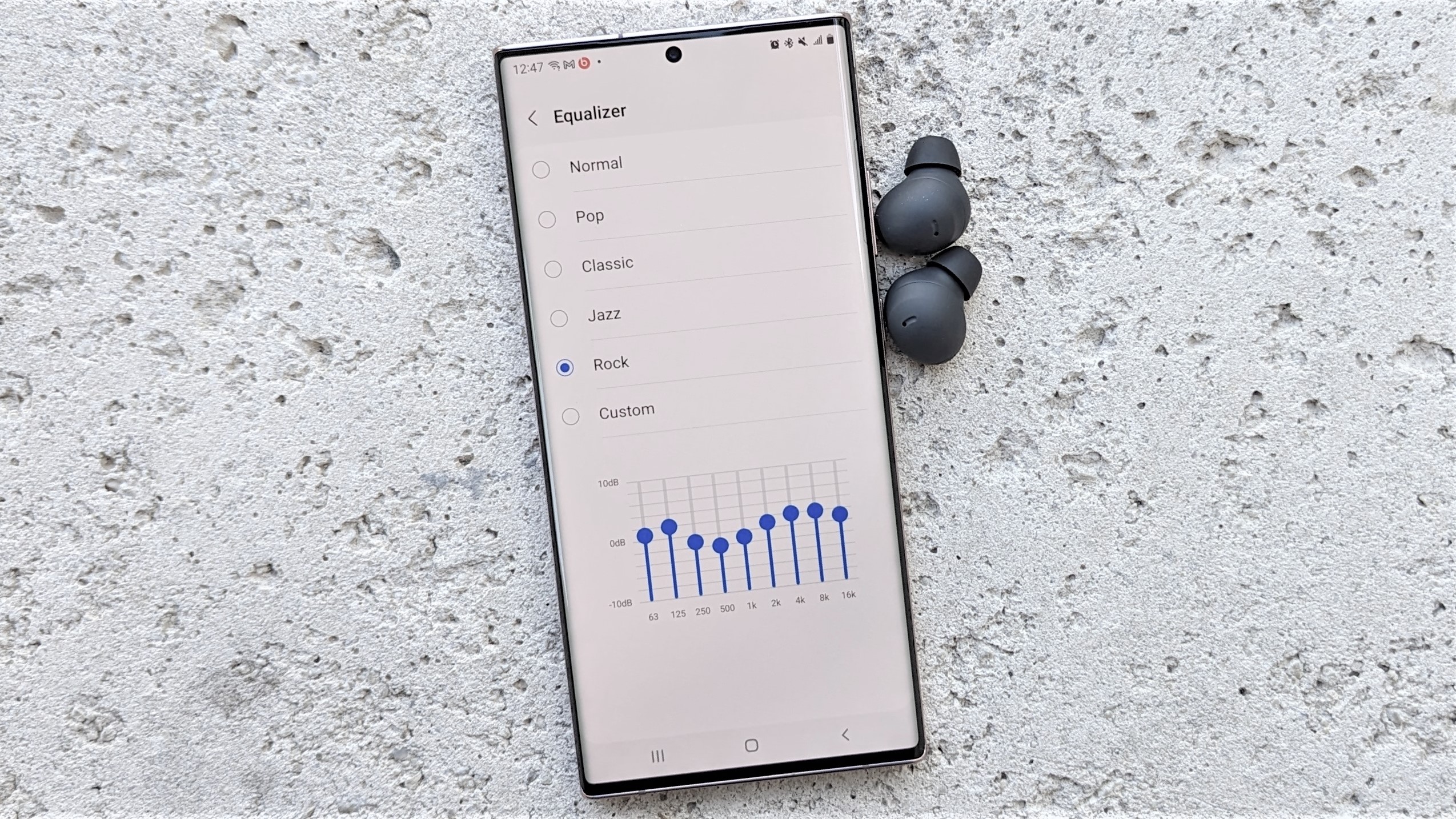 3. Play with the built-in EQ
Equalizers on smartphones are nothing new, and many of the best wireless headphones usually come with their own EQs to allow users to customize the sound to their own taste. Many will find Samsung's version effective for fine-tuning music.
Settings > Sounds and vibrations > Sound quality and effects > Equalizer
Five presets can be selected – Normal, Pop, Classic, Jazz and Rock – each well-engineered for their specific genres of music. Furthermore, there is a custom preset for adjusting the 9-band EQ, which is best suited for those familiar with frequency tuning.
If you're not happy with Samsung's EQ, there's always the sound settings available in the best music streaming services.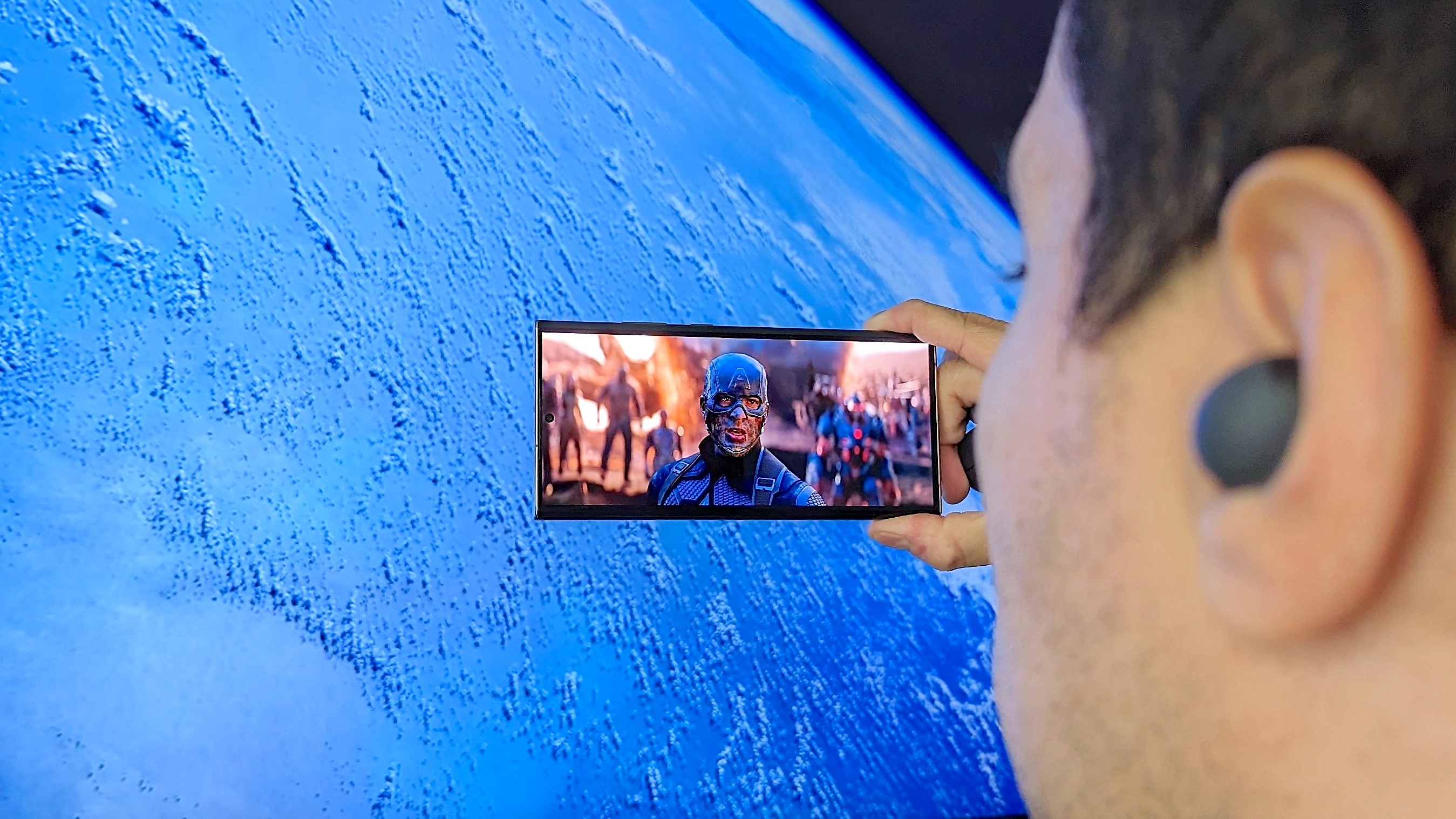 4. Make the sound more engaging with Dolby Atmos
Anyone with a Galaxy phone and compatible Galaxy Buds can enable Dolby Atmos on select music tracks and streaming services (eg Disney Plus, HBO Max, Netflix). The sound quality is impressive and keeps distortion to a minimum, which is great for live performances and musical numbers in movies and TV shows. There is an option to use the feature for mobile games as well.
Settings > Sounds and vibrations > Sound quality and effects > Dolby Atmos
A recent software update has brought Samsung's 360 Audio platform to the Galaxy Buds Pro/Galaxy Buds 2 Pro, Galaxy Buds Live and Galaxy Buds 2. This supports multi-channel audio and Dolby Atmos soundtracks to deliver immersive 3D audio.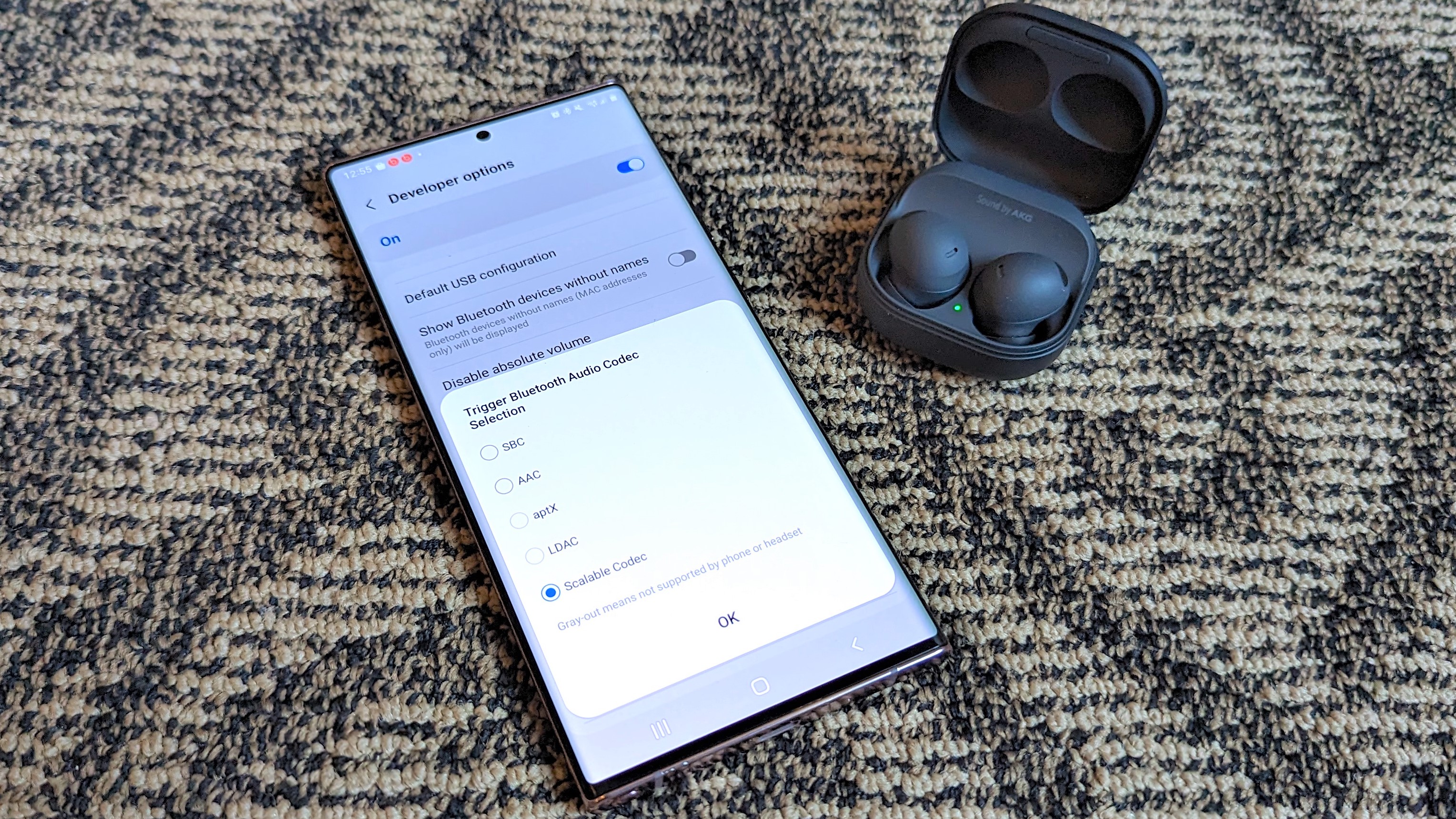 5. Set Samsung's scalable codec to default
Like aptX Adaptive, which dynamically adjusts the bitrate from 279kbps to 420kbps, Samsung's scalable codec automatically adjusts the bitrate from 88kbps to 512kbps. The feature also supports UHQ Audio (24-bit/96kHz) streaming over Bluetooth on current Galaxy smartphones.
The codec should be set to default on compatible Galaxy Buds models, although this is not always the case. You need to unlock developer options to make the change. Go to:
Settings > About phone > Software information > Build number (enter pin/password or press until developer mode is activated)
From there, search for the Bluetooth Audio codec setting and select Scalable Codec or another preferred codec: SBC, AAC, aptX, or LDAC.
Settings > Developer Options > Bluetooth Audio Codec > Scalable Codec
Still prefer wired headphones?
Although my five Galaxy audio tips above concentrate on enabling the best sound quality with the best wireless headphones or earbuds, here's how to maintain the best sound quality if you prefer wired headphones.
As a Galaxy smartphone owner, you might already know that these were some of the last remaining Android devices to come with a headphone jack. Although the latest models have since dropped it, you can still connect a pair of wired headphones with a USB-C to 3.5mm adapter. For the best wired sound, you still need to make sure your phone doesn't compromise the audio output. This is how:
Once you're bound, you'll want to make sure you enable Samsung's UHQ Upscaler, which you can find by going to: Settings > Sounds and vibrations > Sound quality and effects > UHQ Upscale in the Galaxy phone's menus.
As the moniker suggests, this exclusive feature upscales the full audio resolution of music and videos when listening through a wired connection. Some netizens have claimed that it makes the sound cleaner and smoother.
Those using wireless headphones or earbuds will see the toggle switch grayed out.