10 New Unique Games to Try in 2023
2022 is coming to an end. It has been an amazing year for the gaming community who got to experience various games that were introduced this year. Let's hope that 2023 also lives up to the hype. There are many titles coming across different platforms next year. Some will also be exclusive titles for certain consoles such as PS5 or Nintendo Switch. Here are 10 top games you can expect in 2023.
ADVERTISEMENT
The article continues below this ad
Top 10 New Games to Watch for in 2023
ADVERTISEMENT
The article continues below this ad
There are many top games coming next year. Here are the top 10 games you can expect next year from various categories and genres.
10) One Piece Odyssey
One of the most famous anime in the world is One Piece. This is a game based on this popular fan favorite series. Announced in March 2022, One Piece Odyssey is an RPG game. The game will be released on January 13 on PS4, PS5, Windows and XBOX X/S.
9) Definitely not Fried Chicken
This is a business management simulator game. But there is an interesting twist to the game. The fried chicken shop is actually a front for drug dealing. It would be a unique game for sure. The game's early access is currently available on Steam and is officially scheduled for release on January 18th for PC.
8) Warlander
Warlander is going to be a third-person multiplayer game. Players will be put into groups to fight in this medieval war game. The visuals look appealing and the game will be free to play. This title was supposed to be released in 2020, but it didn't. The game will now be released on January 24 for PC.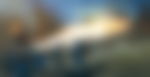 7) Fire Emblem Engage
A tactical RPG game that brings back many of the beloved Fire Emblem characters. The action is guaranteed to be interesting as Fire Emblem has never disappointed in that department. The game is exclusive to Nintendo Switch and will be available on January 20th.
6) Super Fuse
It is a hack-and-slash RPG game with many possibilities. That is, the game will have many customizable options. The game will also have a co-op feature so you can enjoy it with your friends. Fight some crazy monsters on January 31st on PC.
5) Season: A letter to the future
Developed in Unreal Engine 4, this game brings a blend of adventure with a cartoonish feel. Players can explore a world that is about to face its doom by riding a bike. Expectations for this game are high due to its unique feel. Season: A letter to the Future will be released on January 31, and will be available for PlayStation and PC players.

4) SpongeBob SquarePants: The Cosmic Shake
Developed by the studio that brought SpongeBob SquarePants: Battle for Bikini Bottom – Rehydrated, this game is sure to be fun to play. The platformer features some unique visuals and will be available on PS4, PC and XBOX on January 31st.
3) Story of Seasons: A Wonderful Life
This game is a spiritual successor to Harvest Moon. Created by the developers of Harvest Moon, the game has many similar activities to its predecessor. The Harvest Moon games have been called Story of Seasons for a while now due to copyright issues. This game will be released on Nintendo Switch on January 26th.
DIVE DEEPER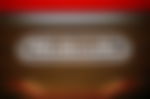 2) Dead Space
This is a remake of Dead Space with many significant improvements. Many improvements in departments such as cinema and graphics have been dramatically increased. Continuous shots add to the appeal of this remake. The game is scheduled for release on January 27 on the PC, PS5 and XBOX series.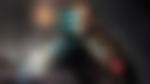 ADVERTISEMENT
The article continues below this ad
1) Abandoned
The most anticipated game on this list is Forspoken. Forsken is developed by Luminous Productions and is an action role-playing game. The visuals look amazing and the game has a unique gameplay. The main character is transported from New York to a fantasy world where she gains some magical powers. She strives to return to her world, and this forms the core of the narrative. This game is expected to be a big hit after the game appeared online. It will be released on PC and PS5 on January 24th.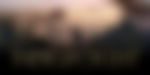 ADVERTISEMENT
The article continues below this ad
Which of these games are you most excited about? Mention them in the comments below.
See this story: Best 2021 MMORG titles on PC, XBOX and PlayStation