10 Free Photo Editing Apps for Android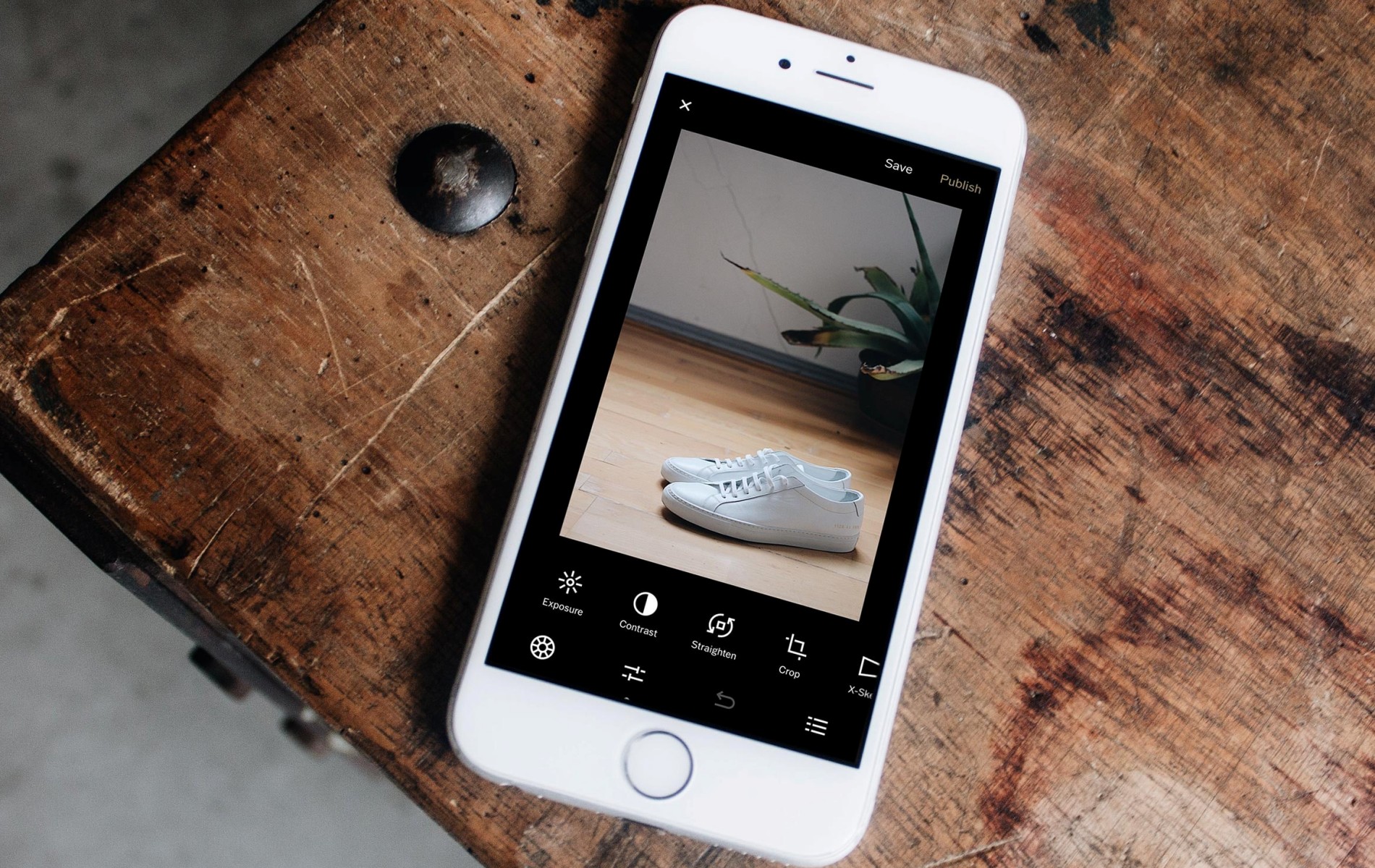 Photo editing apps help us look perfect on social media platforms. From adding filters to removing unnecessary objects, there's a lot you can do with photo editing apps. Play Store is flooded with photo editing apps which makes it challenging to choose one for personal use.
Here are the best free photo editing apps for Android that you can use for quick and professional editing.

1. Canva: Design, photo and video
Canva can do much more than image editing. It is more of a graphic design tool that you can use to create stunning visual content for any purpose you want. The free version of the app offers over 2,50,000 design templates, 5GB of cloud storage and thousands of free stock images and graphics. However, you can also switch to the paid versions i.e. Canva Pro and Canva Enterprise which offer more templates, designs, branding kits and tools for creating branded content.
You can use the free version to create professional photos, presentations, videos, marketing copy, Instagram stories, Facebook posts, etc. In addition, this app allows you to take your photos and reels to the next level without any prior design experience. Just learn as you design and let Canva automatically save and save everything you create.
What more? It also allows you to create a team and collaborate with your friends or peers to create exciting presentations, invitations, graphs, work reports, planners, etc.
→ download
2. Photo editing – Lumii
Photo Editor – Lumii is a free and feature-rich photo editing app that lets you edit your photos to perfection. It allows you to add filters, templates, texts and backgrounds to your photos in no time. It's a decent choice for doing simple and quick photo edits like adjusting color contrast, brightness, exposure, saturation level, etc. It also lets you create a custom filter and change photo background.
The app has a user interface that is quite easy to navigate and allows for effortless photo editing with a few taps. Unlike other free apps, this app is distraction-free with no ads, which improves the overall user experience. If you like the app, you can switch to Lumii Pro to unlock more filters, effects and templates.
→ download
3. Photoshop camera photo filters
Do you love getting your hands on new filters and effects? Photoshop Camera Photo Filters is the app for you. This app is an Adobe creation that allows you to take better smartphone photos and edit your existing ones with lens effects. You can also use it for basic photo editing like adjusting contrast, vibrancy, exposure, etc.
What makes this app unique is the lens library that offers some interesting and artistic effects to create amazing photos. You can try it to add a professional and artistic touch to your photos without having any previous photo editing or photoshop experience.
→ download
4. PhotoDirector – Photo editor
PhotoDirector – Photo Editor is a photo editing app that lets you use some great premium features for free. For example, it allows you to change image backgrounds, remove unwanted objects and discard images, all for free. However, you can only use these premium features once per day.
This app has an easy-to-use, feature-rich user interface that offers more than instant photo editing effects. It provides space to make manual enhancements to your photos and use brightness, tone, exposure, contrast and darkness sliders to get desirable editing results.
It offers features like AI filters to add painting effects, glitch art, dispensation and light beam effects. It also allows you to change the photo background, change the colors of the clothes or use the blending mode to completely transform your photos.
→ download
5. Picsart Photo Editor and Filters
Picsart is another feature-rich photo editing app that comes with lots of filters and editing tools. It is an excellent photo editing app that you can use to create unique and creative visual content. You can use it to edit your photos, videos, create collages and apply effects to photos. The free version of the app allows you to retouch photos by making face corrections, skin tone enhancements and body reshaping.
The app has a user-friendly interface, but the ad popups can hinder the overall user experience. You can also sign up for Picsart to be part of the creative community and share your editing creations. You can also switch to the creative community to get editing inspiration and remix the edits made by others.
On Picsart, you can participate in editing challenges where the winners are decided according to community votes. Overall, it's a great photo editing app to discover editing masterpieces, get inspired by a community, and make impressive photo edits with a fun learning experience.
→ download
6. Lightroom Photo & Video Editor
Lightroom Photo & Video Editor is an Adobe creation that brings you the power of Adobe Photoshop on your smartphone. It has a Pro camera feature that lets you click professional photos and HDR photos. It comes with various professional-grade editing features to enhance the overall image quality.
If the interface seems intimidating and complex, just jump to the Learn section of the app, which is full of tutorials to help you edit your photos at high quality. You can also put your hands on the Discover section of the app to get inspired by featured edits and other photographers. Instead of offering preset effects, the app lets you play with texture, clarity, dehaze and other editing elements to achieve your desired editing result.
For quick editing, you can also choose from color presets to add high contrast, bright, vivid, natural or matte looks to your photos.

→ download
7. Snapseed
Snapseed lets you do some serious photo editing on the go. This app is a Google creation and offers a full range of advanced editing features for free. It allows for selective editing and allows you to use brushes to adjust the exposure, temperature and saturation level of a selected area of ​​your images.
Want to remove unnecessary objects from your photos? The healing function allows you to do so with a few taps. The Head pose function allows you to play with facial features by changing the size of the pupil, the smile and the length of the face. In addition, you can also use the functions such as curves, double exposure, lens blur and tonal contrast to create masterpieces. Overall, it's a great app that's free of distracting ads and offers a lot of premium-level features for free.
→ download
8. Pixlr – Photo Editor
Pixlr – Photo Editor for Android is an excellent tool for tweaking your photos or adding some quick effects for visual enhancements. It has an intuitive interface that allows you to make quick image adjustments and create collages with your photos. It has filters, borders, stickers and overlays to make your photos more attractive. You can also use brushes in the app to draw, lighten, darken or pixelate your images.
The double exposure feature and ready-to-use template are the main highlights of this app. The tools section gives you options to blur, smooth, auto-fix, heal and fix red-eye in your photos. If you like the app and want to use it ad-free, you can definitely go for the premium version.
→ download
9. Photo editing – Lumii
You can use the Photo Editor app for a professional editing experience. You can use it for basic editing such as color exposure, contrast, brightness, temperature, hue, etc. It allows you to fine-tune your photos or apply effects to automatically tone, sharpen and adjust the vibrancy of your photos.

You can also use it to add text, images, shapes and frames or take clippings from your photos. The correction functions like white balance, red eye, perspective, fade and backlight help you create flawless photos. It is a simple photo editing app for simple yet impactful editing.

→ download
10. Photo Effects Pro
Unlike other photo editing apps, Photo Effects Pro offers some attractive photo frames and backgrounds to create stylish photos. It provides a variety of unique, fun and artistic frames to create amazing photos. It offers a variety of interesting backgrounds to transform your photos. You can also use frames and backgrounds together to be more creative with your editing.
If you want to look taller in your photos, this app has a feature for that too. The Taller feature allows you to adjust the height and make your photos look taller. Go ahead and try out the art effects, filters, text styles and grid options to get creative with your photos. However, the ad popups can be a bit annoying, so try the features once and use this app only if the features seem useful to you.
→ download
Upgrade your photos with photo editing apps
There are several photo editing apps available in the Play Store. Some are great for tweaking your photos, while some are ideal for making professional edits. So be clear about your editing purpose and choose the photo editing app that suits your needs. Also, make sure you don't use too many apps altogether, as they won't do your photos any good. Pick one or two apps you like and you're good to go.
Go ahead and try these photo editing apps and don't forget to share your favorite app with us in the comments section.